Motorbike Adventures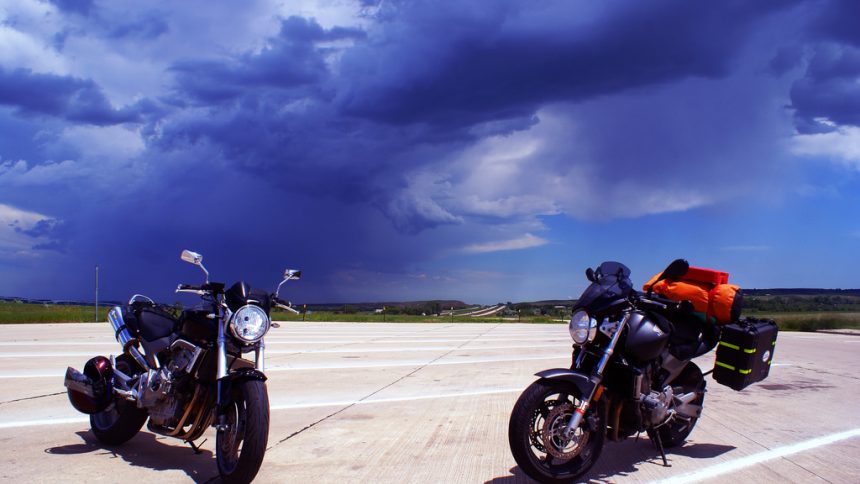 Motorcycle Diaries: World's Best Motorbike Ride Routes for Adventure Travellers
July 11, 2016
One of the best ways to sightsee is with the wind blowing through your hair on the back of a motorcycle. These are the essential motorbike ride routes for adventure travellers that you must do before you die!
Amalfi Coast, Italy
The Amalfi Coast is one of the most scenic drives in Italy – a country filled with stunning scenic drives! The Amalfi Coast is on Italy's west coast and is about a 50 kilometer stretch of winding road on the side of cliff as it (the cliff, not the motorcycle) crashes into the bright blue waters of the Mediterranean Sea. South of Naples you can also do side-trips to the island of Capri and the towns of Sorrento, plus the sights at Pompeii and Herculaneum. The serpentine roads of the Amalfi Coast are epic, and the scenery is absolutely stunning. We recommend setting off from Naples, but the drive official begins in Positano, stop along Ravello until you get to Salerno. April and May or September and November are the best times to go, during the European summer it's far too busy and you could get stuck in tourist travel. It's easily doable in a day with stops, but we recommend taking it slow, stopping and sleeping at various spots along the way and enjoying daytrips. The other option along the Amalfi Coast is to swap a motorbike for a scooter – there's nothing more Italian. There are motorcycle and scooter hiring spots in Naples and elsewhere along the coast.
Route 66, United States
Route 66 is one the classic American road trips, and you can easily do it on a self-drive motorcycle tour. While Route 66 isn't the busy thoroughfare that it once was, the nostalgic diners and no-longer flashing neon lights are still a staple of the route and more and more tourists are heading there to see this iconic road. Route 66 is often called the "Mother Road" and takes people from one side of the States to the other from Chicago to Los Angeles. It's about a 2-3 week drive depending on how often you stop. It was the main route for Americans to traverse the country in the past, often as they migrated looking for work. The road winds through Illinois, Missouri, Oklahoma, Texas, New Mexico, Arizona, and California. And riding a Harley along what is the definitive American 1950s Midwest culture iconic is a must-do!
Transfagarasan Road, Romania
You might not have heard of Romania's Transfagarasan Road but if you're looking for an off-the-beaten track motorcycle adventure then look no further. Crossing through the Carpathian Mountains alongside beautiful lakes and canyons is this road that was built on the orders of former Romanian dictator Nicolai Ceaușescu. Get to the route from either Sibiu or Fagaras and head south toward Curtea de Arges.
Los Caracoles Pass, Chile and Argentina
One of the world's most scenic and dangerous roads is Paso de los Libertadores, and one of the most interesting sections of it is the Los Caracoles Pass. As you can see by the tightly knit serpentine road (pictured above) this drive is no folly particularly on a motorcycle. Chile and Argentina share thousands of kilometers of land border much of it that runs through the Andes mountain range, one section of it – Los Caracoles Pass – is on the Chilean side but the road itself will see you hopping between the two countries. Remember that many parts of this road are remote and at high altitude so come prepared. Remember this is a steep, hairpin drive with impossibly high drops and no hand/guard rails. Don't try this on a motorcycle unless you are an experienced rider.
Trollstigen, Norway
This scenic serpentine mountain drive in Norway is definitely one of the most beautiful drives in Scandinavia. Mid-May to October is the best time to go due to weather conditions, and there are plenty of viewing platform lookouts to stop by along the way. The route is about 55 kilometers and definitely a lovely day trip.
Other motor sports articles:
Weirdest Motor Sports
Best Grand Prix to See  for Adventure Travellers
How to Prepare  for a Car Rally
Motorcycle Diaries: World's Best Motorbike Riding Trails
Incredible Car Rallies That You Can Try Too!
How to Get Into Motor Sports
Major Motor Sport Events for Adventure Travellers