Motoring Adventures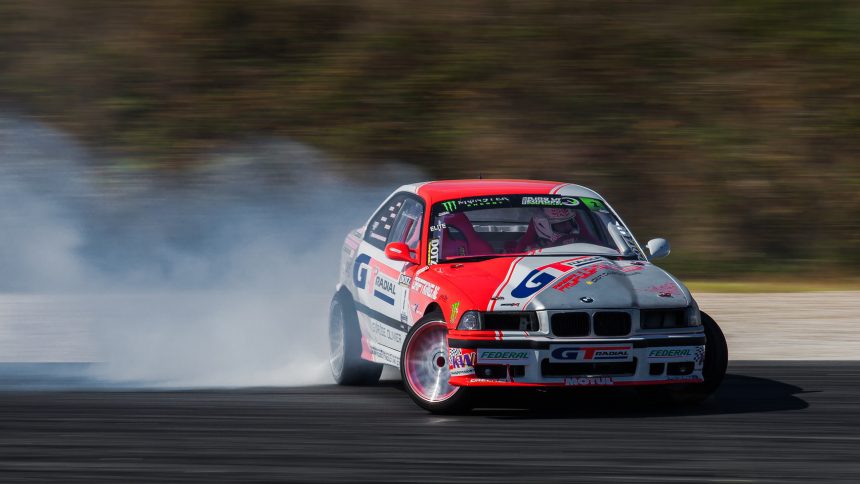 How to Get Into Motor Sports
July 14, 2016
There's a wide world of motor sports out there, so if you're a rev head look no further than this quick guide on how to get into motor sports through  some of the weirdest, most wonderful and biggest auto sports events in the world – including how you can participate.
What are Motor Sports?
Motor sports usually involve two, three or four wheel cars, motorcycles or variants of these. There are dozens of different types of motor sports to choose from as either a participant or a spectator. Here are just a few:
Formula 1 racing
NASCAR racing
Demolition Derby events
Monster Truck events
Car rallies using cars or even rickshaws!
Dirt dike riding
MotoCross
Go Karting
ATV racing (aka Quad Bike racing)
Motorcycle riding or racing like the MotoGP
And a whole lot of other weird motor sports
While to the uninitiated motor sports might sound as simple as driving a car, in most motor sports there is a high degree of skill, timing, physical fitness, strategy and bravery involved. Motor sports are every bit about the speed, color and adrenaline pumping action as they are about the mental strength and endurance involved. So if this sounds like the kind of sport you could get into – because believe us motor sports are sports in every sense of the word – then read on!
How Can You Get Into Motor Sports as a Participant?
Several of the aforementioned motor sports you can try as a participant with at least a little training. For example you can learn to ride a motorbike or a dirt bike, or if you already know how to drive you can sign up for a car rally or go quad biking. There are loads of places where you can even try drag racing or try demolition derby style car sports in a more controlled environment. There are many amateur racing events where with a bit of skill you can participate for example in ice racing, or mud bogging, lawn mower racing or desert racing. For sports like quad bike racing or dirt bike racing you can join your local club to take part in their events. Or you can easily sign up to a car rally at places like the Travel Scientists where just about anyone who has a driver's license can participate in motor sports like the rickshaw challenge. Then you can also buy motor sport experience passes where you can test drive a high power car – like those that are used in the F1 Grand Prix – on a race tracks.
Motor Sports Spectator Events
Watching motor sports is quite possibly just as thrilling as taking part yourself. Moto sports are lucrative events and there are literally an endless number of motor sports spectator events to choose from. From the F1 Grand Prix calendar of events, to the various NASCAR events, MotoGP events, car races like the Bathurst 1000 and many others. Then there are also more locally famous events such as Demolition Derby or Monster Truck shows that take place often in places like the United States, Australia and the United Kingdom. There is nothing like the thrill of having seen some of the greatest on the track from the greats like Michael Schumacher to Valentino Rossi – whether you're watching at the race track or from your television at home. It's worth checking out motor sports because the sport belies the skill, strategy and bravery that goes into ever single start.
Other motor sports for adventure travelers articles:
Weirdest Motor Sports
Best Grand Prix to See  for Adventure Travellers
How to Prepare  for a Car Rally
Motorcycle Diaries: World's Best Motorbike Riding Trails
Incredible Car Rallies That You Can Try Too!
How to Get Into Motor Sports
Major Motor Sport Events for Adventure Travellers