Motoring Adventures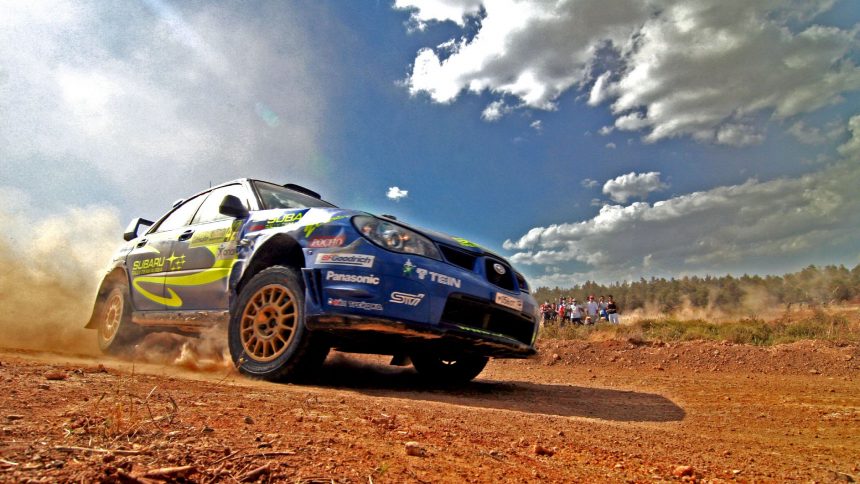 How to Prepare For a Car Rally
July 13, 2016
Car rallies are staged racing events that take place often on public roads, in unusual conditions or in unusual vehicles. Car rallies are generally team events, and while some rallies are for the pros, many rallies are made up of a group of auto enthusiasts who are either looking for a challenge or looking to explore a foreign country in an unusual way. If you've recently signed up for a car rally and are wondering how to prepare. Look no further than this guide. Meanwhile if you'd like to sign up for a car rally check out the big range of car rallies offered by the Travel Scientists.
What Are Car Rallies?
Car rallies come in all different types. There are those where you race each other to get from point to point the fastest, those where you race against a clock to get to the finishing line ahead of, say, a previous record, there are those than involve reaching the finishing line in the cheapest most beat-up car you can find – where even finishing is considered a win. There are car rallies in all different conditions for example in dirt roads in India, or on ice in Scandinavia, or on muddy terrain in England. There are endurance rallies which take you long distances like the famous Dakar Rally (which is now held in South America, not Paris to Dakar is previously due to security concerns), or shorter rallies which are a few days or a week all up.
Most car rallies are organised by a team who provide the route and some guidance in terms of where to stay each night and what the typical stops along the way could be. However, many organisers only provide limited support in between – so if your car breaks down in southern India somewhere it's up to you to fix your car or find a mechanic. That's part of the challenge and fun of car rallies – you're out of your comfort zone, solving problems, seeing the world differently yet still under the framework of an organised event.
What Kind of Car Do You Need for Rally?
The car you choose depends on the rules for the rally you choose. Choose a rally with both destination and car requirements in mind. Some rallies are undertaken with normal cars, others in 3-wheel rickshaws, some involve only using a car that costs less than about $400, while others involve using vintage cars from a specific era as throw back to a certain cultural reference like one car rally in India that utilizes the Hindustan Ambassador. Some rallies let you BYO a car, while other rallies provide the vehicle – particularly if it's a car rally that takes place overseas and is combined with a sightseeing tour.
How Do You Prepare For a Car Rally?
The first step is to pick a car rally in a location that piques your interest. Then find out what car type you can have. You may need to modify your car so that it doesn't have any any advantages against your competitor, or to make sure that it's workable in the given terrain. Sometimes you may not need to modify your car at all – especially if it's provided by the tour operator.
If you are able to modify your car consider the terrain. Muddy, rocky, hilly, gravelly, off-road conditions where you are passing through thick scrub or even low lying rivers will require car modifications. For example, make sure your suspension is appropriate. Then choose tyres that are the right fit for the conditions. The aforementioned conditions would require higher and thicker tyres that are good for muddy and gravelly conditions. If you're planning to do a rally that involves driving through ice and snow then make sure you have snow tyres on, which have extra grip.
Have some basic car mechanic skills and tools – know how to change a tyre for instance. Or, even better, have someone on your team who knows a thing or two about cars. You're unlikely to be doing wholesale car repairs on the road, but knowing how to change a tyre, top up oil and water, and other bits and pieces like that could make the difference between finishing the car rally or going home with your tail between your legs.
Have a map or GPS and someone that has good navigational and problem solving skills on the team. Know what the rules are – some races don't allow you to finish earlier than a certain time because it implies that you sped or took shortcuts – other races are purely about the first to finish. If your participating in a car rally in a foreign country, it might help to know some basic words and some car related words in the local language. We recommend sentences like: "My car has broken down" or "Where is the nearest mechanic?" or "Can you fix this car?"
In the end most car rallies are competitive in a friendly sort of way so take a good sense of humor and a sense that anything could and might happen. Good luck!
Other motor sports for adventure travelers articles:
Weirdest Motor Sports
Best Grand Prix to See  for Adventure Travellers
Motorcycle Diaries: World's Best Motorbike Riding Trails
Incredible Car Rallies That You Can Try Too!
How to Get Into Motor Sports
How to Modify Your Car for Car Rallies
Major Motor Sport Events for Adventure Travellers