Car Rallies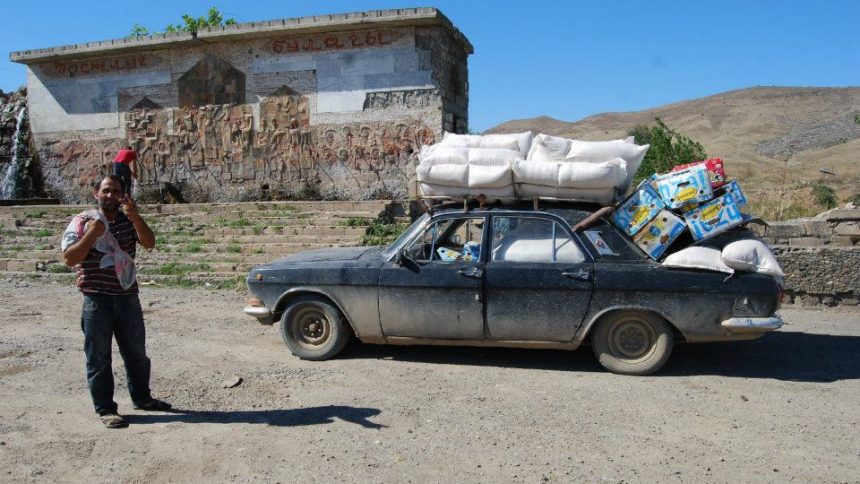 Your Car Rally Survival Guide
August 12, 2015
As our friends on the Caucasian Challenge get ready to hit the road next week, we meditated on the fact that sometimes car rallies are quite the test of endurance. So much can go wrong, and when you're on a rally, whether you're in the Alps or in the Gobi Desert, you're pretty much on your own. So does it mean only the clinically insane or the insanely adventurous can survive a car rally? No, but common sense with a splash of crazy does help. But to give you a helping hand, we've come up with a simple car rally survival guide.
Expect the Unexpected
Things will go wrong. If you meticulously plan your route or expect everything will be smooth sailing then you will be in for a shock. The best thing about rallies is there is no safety net, and it's that uncertainty that makes them real adventures and you a real adventurer. There is nothing wrong with things happening that you weren't expecting, the important part is you're flexible and capable of coping with something unplanned. Take it easy, be calm and try to be as resourceful as possible. Get in the car and drive and don't expect anything.
Learn to Ask for Help
If you're uncomfortable talking to strangers or asking for help, then a rally is not for you. Your car, rickshaw or motorbike will break down some point and your team mates may be miles away or on a different road. You might need to ask a local to look at your car, hitchhike to the next gas station when your car runs out of fuel in the middle of nowhere. People are usually kind and helpful when you travel, but if you go out with the mindset everyone is a serial killer you should stay at home.
Prepare Yourself
Leaving things to chance and doing things on the fly are fun, and many adventures start out that way, but if you're going to an obscure country like Mali or Kyrgyzstan, you might want to prepare yourself a little. Are there any dos and dont's in Central Asia you should know of for example? What's the political situation in Africa, and if there is any trouble how can you avoid it? What languages are spoken and can you get by with English, if not, should you learn a bit of Russian or Arabic, for example? Do you have a tool kit and high altitude medications for the time you drive the Pamir Highway? While you can't expect the unexpected, you can be prepared for a variety of situations you might encounter on the road.
Get Your Visas Sorted
Some places, like Georgia and Armenia, won't require a visa from most people, but if you're going to traverse the Stans, Russia, Africa and most of Asia you will need to have those magical pieces of paper in your passport attached before going. Yes, you might be able to sort your visa out en route, but do you really want to be stuck in Baku for days battling with bureaucrats in the Turkmen embassy, worried you'll miss the weekly ferry to Turkmenbashi? Also, take care to check the dates of your visas, and make sure you've left by the exit date and arrive in the next country after the arrival date. It's a good idea to get these to overlap in case of delays.
Leave the GPS at Home
Yes, your handy GPS might get your round Munich or from A to B in London, but it has no place on an adventure rally. Firstly, it's kind of cheating since it's so much better to ask locals for directions or try to navigate with a map, old school! However, most GPS systems are just not that reliable. You'll put in the hotel you're supposed to stay in Hyderabad, only to find your GPS saying you arrived at your destination when your car is in a dirt track in a tight alley surrounded by street food vendors, when your hotel is actually 1 km away. Adventures in South Asia can come with monsoon rains washing away the designated road, so when you actually get there, you realize the road no longer exists.
Obey Local Laws
While the whole point of embarking on a rally is to be all laissez-faire about life, but the last thing you want is to end up in an Iranian jail. The local laws, especially the driving ones, are no laughing matter and you better be as careful as possible. Drive as you would back home, and even more so. Be extra diligent, especially in countries like India where driving seems to be a free for all. Just because the locals break the laws, doesn't mean you should. In fact, being a foreigner will draw more attention to you, so make sure you're not doing anything you shouldn't while driving and even while out of the car.