Adventure Travel Destinations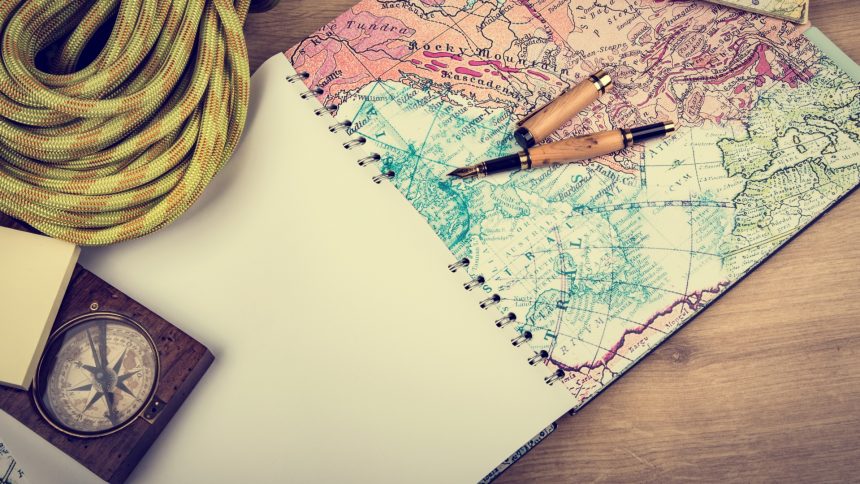 8 Top Travel Developments in 2018
January 5, 2018
While all industries are constantly evolving, the world of travel and adventure, in particular, is in a state of flux. 2018 is set to be a strong year for tourism in general, with growth projected for adventure travel destinations across the globe. The way we travel is changing too, with developments largely driven by the millennial generation. Here are the top travel developments in 2018 to be aware of.
Photo by: George Hodan
Last Chance Tourism
Last chance tourism is on the rise, with destinations like the Great Barrier Reef, the Arctic and the Maldives under threat due to climate change. A huge trend in 2017, it is set to be one of the top travel trends for 2018 also. Younger travelers in particular are sensing the urgency to see 'endangered' destinations before they're gone.
Ecotourism
Ecotourism is now being practiced all over the globe and with good reason. According to the International Ecotourism Society, ecotourism is defined as "responsible travel to natural areas that conserves the environment, sustains the well-being of the local people, and involves interpretation and education". Ecotourism can involve hiking, biking, visiting national parks and being conscious of what you eat and buy when you travel, and even staying in sustainable lodging. 
Sustainable Tourism
"Wait, aren't they the same thing?" you ask. Ecotourism and sustainable tourism are often confused, but differ mainly in that sustainable tourism can be defined as tourism centering around travel that has a minimal effect on environments and local communities in general, while ecotourism is quite like a branch of sustainable tourism. The United Nations named 2017 the International Year of Sustainable Tourism for Development and more and more travelers are interested in traveling in a responsible manner so that well-loved destinations might still be there for future generations to enjoy.
Train Travel
Railway lines have a sense of nostalgia about them, and they're sticking around as a popular mode of transport as well as tourism that centers around riding the rails. Some railway trips can offer really amazing sightseeing along the way, making the journey itself an enjoyable part of the adventure. On top of that, it's a  more eco-friendly way to travel compared with flying and more relaxing than driving. See: The Most Enchanting Train Journeys in Europe for inspiration.
Extreme Vacations
An interest in extreme sports vacations and extreme and daring experiences is peaking, with more thrill seekers out there than ever before. From camping on the side of a cliff to zero gravity flying, more and more holidayers are looking for something that offers a bit more excitement than relaxing on a sandy beach. See: 5 Insane Extreme Sports Travel Ideas for Adrenaline Junkies
National Parks
The cost of travel is on the rise but nature is free! Or at least, reasonably priced. National Parks can be a wonderful way to support the conservation of areas of stunning nature while experiencing all that the natural world has to offer. Climbing, hiking, camping are just some of the adventures tourists are having in national parks and officials are increasingly considering these opportunities. For example, there has been a debate around the national parks in Queensland and whether the parks should be modified in order to accommodate more tourists.
Voluntourism
Some regions have seen a surge in voluntourism, in the form of visitors who wish to vacation and do some good at the same time. There is debate about this however, as to whether it does as much harm as good, depending on how it's done. The principle sounds noble to many and it is popular amongst millennials and gap year students. Whether the volunteers have selfless intentions and pure motives (and are not primarily seeking out an Instagram photo-op) or not, there has been talk about many companies sending volunteers abroad in order to capitalize for themselves and in doing so, are actually making matters worse in the disadvantaged communities, due to the unsustainability of the assistance given. As with everything there seem to be pros and cons, and those wishing to make a difference should do their research first. A good example of voluntourism is in the Galapagos Islands, where the Charles Darwin Foundation takes on volunteers with relevant experience for its scientific program, the National Park takes on volunteers to help run the park, while others take on volunteers for their community development, native species reforestation programs and research projects. 
Off the Beaten Track Destinations
Increasing numbers of travelers are seeking out authentic local experiences in areas that are less populated by tourists. Rather than adding to the never-ending deluge of tourists in places full to the brim like Greece, Venice and Paris, you might, for example, opt to venture out on an auto rickshaw adventure rally to explore hidden gems in India or pay a visit to the under-visited Central Asian and Middle Eastern countries, such as Kazakhstan, which has relaxed its visa restrictions for 2018.
Read about some of the top adventure travel destinations for 2018 here.