Extreme Travel Adventures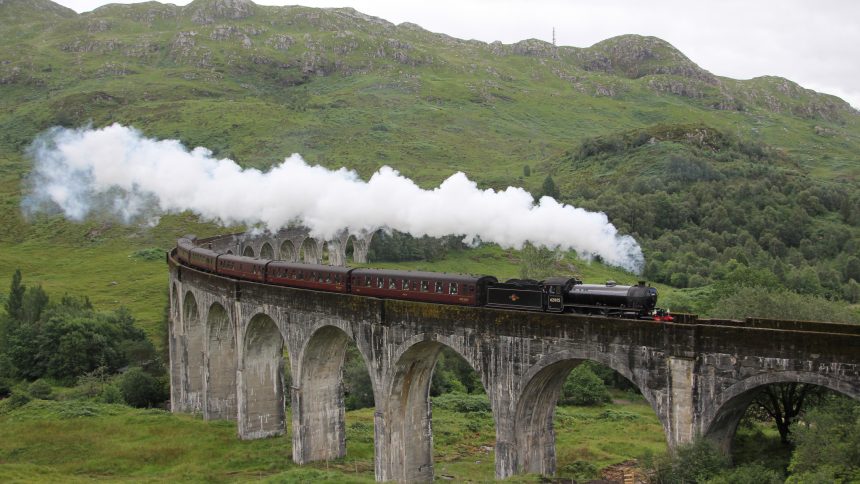 The Most Enchanting Train Journeys in Europe
August 8, 2016
Train journeys can be exciting and romantic, and while sometimes they are just a functional way to get around as you travel, some train trips are in a league of their own. If you're in Europe this year, check out some of the most enchanting train journeys in the world. Here are some thrilling Europe adventure travel ideas:
Scotland's West Highlands Line
Scotland's unquestionably most beautiful train journey goes from Mallaig in the Scottish Highlands to Glasgow in central Scotland. The best time to go on this rail journey is during the warmer months from May until October, as during the cooler months the view can be obscured by fog. There's only one or two trains a day so make sure you plan ahead. From Maillaig you must visit the incredibly scenic Isle of Skye, which has gorgeous green rolling hills and cliffs that Scotland is best known for. Make sure when you're on the train, looking out the window you take a photo of the Glenfinnan viaduct – the train is so long and the curve so round that you will be able to take a stunning snap of the end of the train. For several years this train trip has been voted one of the world's most scenic. So, mark this train trip off your bucket-list as it's one of the most impressive things to do in Scotland – cap it off with some haggis and shortbread at either end and your Scottish odyssey is practically complete!
Glacier Express, Switzerland
This 7 hour journey via train from Zermatt to Davos or St. Moritz is a day well spent. While Switzerland is often associated with glitz and chocolate, their perfectly on-time trains are somewhat underrated. Nevertheless this train trip frequently gets voted one of the world's best. It is a day trip through a natural landscape of mountain, deep gorges, quaint valleys; and man-made health spas, tunnels and impressive bridges. Heading off rom Zermatt and the foot of the famous Matterhorn, over 7 hours you will experience the ultimate in Switzerland's impeccable scenery. And at the end of all that you will end in the glamorous resort town of St. Moritz where you can enjoy skiing or mixing and mingling with some of the world's famous. Plus, because the Swiss don't do things by halves, while you're sitting back and enjoying the scenery you'll be pampered with a delightful 3-course meal. In the summer months, at peak season, you should book ahead on the Glacier Express.
The Rauma Railway, Norway
The Rauma Railway goes between Åndalsnes and Dombås in Norway's south-west. There are several trains that leave each day and the route is under 2 hours. This train ride is one of the world's most scenic, and it goes along the famous Kylling Railway Bridge and the train stops at Trollveggen, which is Europe's highest perpendicular mountain wall. There are two horse shoe turns, views over stunning mountains and valleys and emerald blue streams and rivers. The best time to do this route is during summer, but you'll be sharing the cabin with loads of other tourists. However, during winter the route is still active and you can use the train to go alpine skiing in Norway.