Adventure Travel in Eastern Europe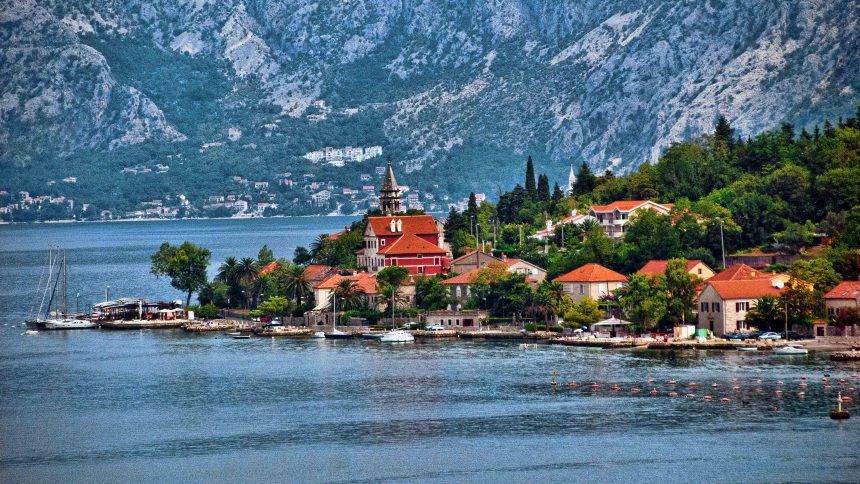 Extreme Water Sport Destinations in Montenegro
September 4, 2015
Image credit: Trish Hartmann
Montenegro is a beautiful Mediterranean country which consists of picturesque coastal regions and sublime mountains. Its natural characteristics attract thousands of people from all over the world annually. If you are an extreme water sports enthusiast, you will love what Montenegro offers. Here are some of the activities which will constitute great incentives for you to book a flight to Montenegro approximately in 10 minutes.
Rafting
Tara River Canyon is the longest canyon in Montenegro. It is also the deepest river canyon in Europe with its 82-kilometer length and 1,300-meter depth. The river flows within the UNESCO World Heritage site Durmitor National Park. Tara River Canyon is definitely one of the most fascinating places to acquire nice long-lasting rafting memories in Europe. The best period to enjoy rafting fully in Montenegro is April and May as the flow gets stronger due to the melting snow. You should keep in mind that Tara is like a femme fatale; beautiful but dangerous. Therefore, you should take required precautions before you initiate your extreme rafting adventure.
Kayaking
Montenegro homes to the largest lake in the Balkans, Lake Skadar which is located in the border with Albania. Here is your chance to invite your friends to bet on your abilities to paddle from a country to another. Well, you can still try to achieve what Aleksander Doba did (he paddled from Portugal to Florida when he was 67 years old). But, Lake Skadar renders your job easier. You can also paddle to such awesome sights as the bird reserves of Manastirska Tapija, Montenegrin Alcatraz Grmozur Prison, and St. Nikola's Monastery.
Scuba Diving
If you are looking for a diving location which offers clean waters, Montenegro offers many of them. The diving destinations of Montenegro, which are among the most popular diving locations in Europe, vary in features from a cave and a ship wreck. There are plenty of destinations which will look cool in your diving repertoire. Moreover, you don't even need to have experience since there are many professional diving schools which offer short trainings before you initiate your water sport adventure in Montenegro. For instance, one of the most important elements of the French Navy, Dague waits its visitors in the bottom of the sea, off the coast of Bar. The French destroyer was built during the World War I and it was in service until it was sunk by a Austro-Hungarian mine in 1915. You can also visit Krekavica Cave in order to have a totally different experience while you are visiting popular touristic destination Budva.
Kite Surfing
Your adrenaline intake is kept constantly high thanks to the abundance of the extreme water sport activities in Montenegro. The southernmost town in the country, Ulcinj, is a popular destination for kite surfers. If you go to the adjacent Bojana Island, you'll see what we are talking about. Velika plaza beach is a kite surfer heaven on the Adriatic Coast. The white sand, clear water, and strong cross onshore winds… All the features you can expect from a perfect kite surfing destination. If you are an adventure addict with no kite surfing experience, you shouldn't hesitate to visit Ulcinj since there are kite surfing schools which are ready to prepare you for your extreme adventure.