Adventure Travel Destinations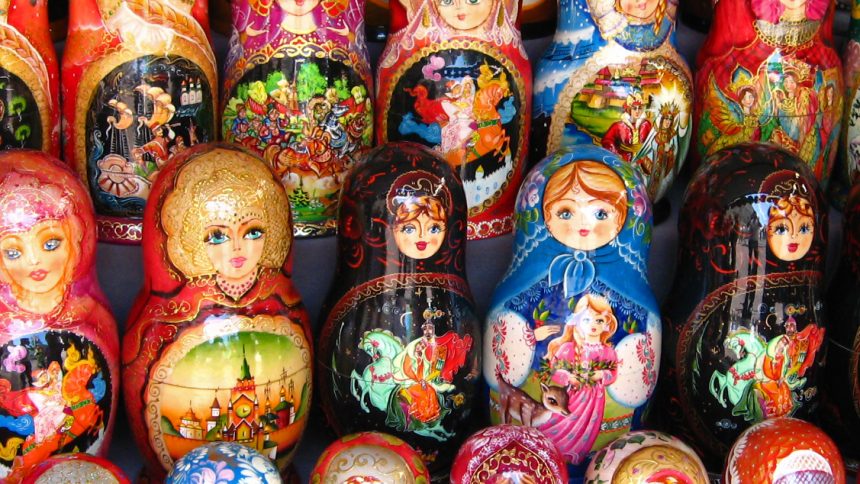 16 Places For Adventure Travelers To Visit in 2016
December 29, 2015
Need inspiration for where to go on holidays this coming year? Here is our top list of the top 16 places for adventure travelers to visit in 2016.
Greenland
Greenland made both Lonely Planet's and National Geographic's lists of places to visit in 2016, and it's gained a spot on our list too. Whether it's the stunning Northern Lights, epic glaciers, or unusual adventure sports like dog sledding Greenland is one of the most adventurous travel destinations on the planet. Read our guide to Greenland here.
Marrakech, Morocco
Marrakech is one of Morocco's most vibrant cities. The bustling old town and souks, fresh orange juice at the main square, interior design to die for in the riad accommodations, delicious Moroccan cuisine and the chance to pick up some unique souvenirs are just the beginning. Use Marrakech as your starting point then go further afield and ride a camel in the Sahara, visit the blue city of Chefchaouen, or go surfing  or kite-surfing at Taghazout.
Sarajevo, Bosnia and Herzegovina
Sarajevo has undoubtedly earned its battle scars, and while these scars remain in the form of bullet holes on many of the city's buildings, this wonderful city has taken a breath of fresh air. While Sarajevo is far from touristy, adventure travellers on the cusp of something great would do well to discover it sooner rather than later. Surrounded by mountains – which rival some of the most beautiful mountainous regions of Europe – Sarajevo offers plenty: thought-provoking recent history museums to the Old Town with its markets and the Gazi Husrev-bey Mosque.
Washington DC, United States
Late 2016 will see the eyes of the world on Washington DC with the presidential elections. But the United States capital offers more than the thrills and spills of the US politics. Check out the United States Capitol, the Lincoln Memorial, the National Museum of Natural History, the Washington Monument and of course – if you dare – the White House! Washington DC makes our list for adventure travelers because presidential elections are always a cat-fight so enter at your own risk!
Belfast, Northern Ireland
Northern Ireland has had a tumultuous past, but Belfast is shedding its troubles and is proving and vibrant and cosmopolitan city. While it's still possible to feel the tensions of days gone by in spots like the Falls Road and Shankill Road (where problems between Catholics and Protestants had bubbled over), Belfast remains a top attraction for adventurous travelers who are interested in one of the UK's most fascinating and fraught cities.
Jerusalem, Israel
A city of huge historic, cultural and religious importance to a great many, you might be surprised to know there's more to Jerusalem than its historical buildings (although these are reasons alone to visit) and political tensions. Jerusalem has a vibrant design life (think jewelry, clothes and interiors), a bustling night life and enough intrigue to tie down a die-hard adventure traveler for weeks. Use Jerusalem as a base for discovering the rest of Israel and the Palestinian Territories – you won't be disappointed! Plus add in a trip to the Negev Desert, or down south to the Red Sea where there is some of the world's best scuba diving.
Chobe National Park, Botswana
Chobe National Park, located in northern Botswana, has among the largest concentration of game in Africa. The park is best known for it beautifully large elephant population; to give you an idea there are about 50,000 Kalahari Elephants here. During dry season the elephants stick to the Chobe River, while they migrate 200 kilometers away during the wet season. As a result the Chobe Riverfront is among the most popular, particularly during the dry months, when herds of elephants and buffalo come to drink. You might also see impala, giraffe and baboons along with some of their predators like lions, leopards and hyena. If you take a river cruise you'll likely be rewarded by seeing some hippos or even crocodiles!
If you visit Africa, check out these other safari locales in southern Africa that we highly recommend.
Rio de Janeiro, Brazil
The whole world will have their eyes on Rio in 2016 with the Summer Olympics taking place there in August. Of course there'll be the usual rumblings about ticket sales, and whether the stadiums will finish in time, and whether the favelas have been appropriately dealt with, but as soon as the Opening Ceremony starts these worries will be forgotten and all the attention will be on the sporting feats. Whether or not you get to Rio for the Olympics is up to you, but if you can't make it in August there's always the Rio Carnival, or staples like the statue of Christ the Redeemer to see.
Moscow, Russia
The Kremlin, the Bolshoi Theater, Red Square, Lenin's Mausoleum, Saint Basil's Cathedral…need we list more reasons to visit Moscow than this veritable list of famous sights? With a drop in the ruble, money-wise, this a great time for many to go to Russia as Moscow is a notoriously expensive city. Adventure travelers should add a journey along the Trans-Siberian Railway or an extended side-trip to Siberia.
Wroclaw, Poland
Pronounced vroc-love NOT raw-claw, what's not to love about a city that has been named 2016's European City of Culture?  During 2016 a number of festivals, concerts, conferences and other art and culture programs will take place in this south-western Polish city. You'll soon see that Poland has beautiful architecture and that there's more to Poland than Krakow! Visit the tri-city on the Baltic Sea of Gdansk, Sopot and Gdynia as an added extra for adventurous travelers. If you're going to be there in winter months check out our advice on where to to ski in Poland.
Madagascar
Madagascar is a huge island off the east coast of Africa in the Indian Ocean. The top tourist activities include lazing on the beach and exploring the biodiversity of the fourth biggest island in the world. Lemurs, birds and orchids are the main wildlife attractions with many of those who come having a special interest in eco-tourism. Madagascar is a great destination for those into surfing, scuba diving or trekking as well. The capital, Antananarivo, also has something for adventure travelers who love to verge off the well-trodden tourist trail.
Jaipur, India
Also known as the "pink city" in Rajasthan state, Jaipur is part of India's so called tourism "Golden Triangle" that also includes New Delhi and the Taj Mahal. See the Lakshmi Narayan Temple, Amer Fort, the Jantar Mantar World Heritage Listed site there. Use Jaipur as a base to explore the greater region but while in Jaipur don't miss out on a hot air balloon ride or an elephant safari.
Kyoto, Japan
Cherry blossoms (sakura) bloom late March to mid-April in Kyoto and we recommend visiting this gorgeous Japanese city then when the pink colored blossoms dominate the landscape. All throughout the year you can visit the stunning Kinkaku-ji temple (pictured above), visit the geisha district of Gion with its wooden buildings and quaint Japanese teahouses, or eat delicious Japanese cuisine known locally as "Kyo-ryori" (eg. Kyoto cuisine). A must is a visit to the Arashiyama Bamboo Grove, while Mount Fuji is several hours away on a fast train.
Kazakhstan
The Central Asia "stan" countries are too often overlooked. Adventure travelers should add Kazakhstan to their "to do" list in 2016. Some must-do sites include the Almaty mountains, the wide boulevards of Almaty city, the "post-modern" architecture of Astana, hiking or adventure holiday tours in Tian Shan and the northern steppe. As the world's 9th largest country, make sure you have plenty of time set aside to really get amongst it – there's everything from skiing (at Medeo Complex, the world's biggest high-mountain winter sports complex) to rafting at Charyn River and hiking the Zaili Alatau Mountain or the Kungei Alatau Range.
Havana, Cuba
With an almost constant drip of news that the United States is slowly easing its travel restrictions to its Cold War nemesis Cuba, it's easy to imagine that pretty soon the Cuba that as so romanticized by travelers over the past decades could soon undergo rapid change. Visit its capital, Havana, in 2016 just in case hordes of tourists change the country forever. In Cuba, now, it's still possible to feel like you're taking a giant step back in time to a snapshot of what life was like in the 50s and 60s with vintage American cars and colorful buildings. Just remember that life in Cuba is tough (despite world-class healthcare, for instance), come with open eyes and ears and enjoy Cuba for what it is not the legend that goes before it. If the culture shock isn't enough go sky diving, caving or climbing!
Hoi An, Vietnam
Hoi An is a beautiful example of a Southeast Asian trading port of the 15th to 19th Centuries. Located on the east coast of Vietnam, it's also a UNESCO World Heritage listed site. Eat delicious Vietnamese food and take long evening strolls along the river and across the bridges, or take a leisurely boat ride as the lights of the banks and the colorful lanterns light up the evening and paint the sky vibrant reds, blues and creams. Other than boating slowly along the river, we recommend diving and snorkeling in this region, or going on long cycling trips (anything from half a day to multi-day) through the countryside.