Adventure Travel in North America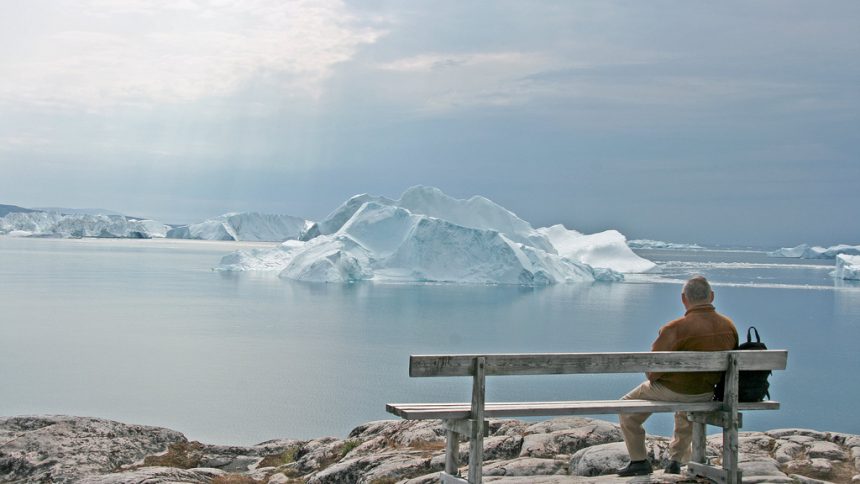 Adventure Holidays in Greenland
November 2, 2015
It's one of those funny little ironies in the world: Iceland is quite green and Greenland is quite icy, but the icy island has a lot more to offer than endless frozen water. Greenland is an autonomous region of the Kingdom of Denmark, located between the Arctic and Atlantic Oceans. About 80% of its land is indeed covered by a giant sheet of ice – which means plenty of spectacular icebergs and glacial views, yet of course there's much more to Greenland than ice! Even getting around Greenland can be adventure as you pretty much have to travel by boat, plane or sled to get from place to place. Plan your adventure holidays in Greenland, by adding these to your itinerary:
Icebergs and Glaciers
The ice sheet (aka glacier) that covers much of Greenland adds up to almost 2 million square kilometers of ice. In some places it's nearly 2 kilometers thick over the land mass of Greenland, so it's a so-called 'continental glacier'. Global warming is said to be causing significant melting of the ice sheet, but don't worry there's still plenty of it to see!
As we mentioned there is dry land in Greenland too, but just when you forget where you might be, huge peaks of bright white ice will pop up amid the scenery. This natural beauty is one of the most magical things about Greenland.
There are significant numbers of icebergs in the waters around the island – this is caused by the huge chunks of freshwater ice that have calved off the ice sheet and are bobbing in the open waters. Head to Ilulissat Icefjord for some of the world's best iceberg action! Check out this incredible amateur video of an ice calving:
If you're lucky you might even see some blue icebergs, like the one on the photo below:
Boating and Fishing in Greenland
Although you could SCUBA dive or kayak around icebergs, a more conventional way is to go sailing through the iceberg-laden waters. Summer is a terrific time to go on a guided boat tour, and you'll be joining locals who also boat to their destinations. Include some whale watching or stop by some Viking ruins and you're set for the perfect experience. Don't leave without going on at least one kayaking trip though, because the kayak is actually one of the national symbols of Greenland!
With so much water around, it's little wonder that fishing is a popular activity in Greenland. For example, the rivers in western Greenland near the towns of Sisimiut, Maniitsoq and Kangerlussuaq can be filled with Arctic char during the short fishing season in June. Just remember to check fishing and hunting rules before you head out.
Northern Lights
As we wrote in a recent article on the world's best spots to see the Northern Lights, Greenland is simply one of the best. The Northern Lights are apparent during winter (generally from September to April) when the night sky is at its darkest and clearest. Visible from many places in Greenland, these magical green (and sometimes purple and red lights) will add a sense of wonder to your Greenland nights.
Meanwhile during summer, one of the great attractions of Greenland is the famous midnight sun. While it depends on where you are in Greenland, as a guide, during winter there is almost 24 hours of darkness, while during summer the sun stays above the horizon practically the whole day. The phenomenon is known as the midnight sun – so during summer, even at midnight, there's a warm glow illuminating the landscape.
Unusual Adventure Sports
Greenland is a haven for those wanting to get physical and try some things they might not be able to do back home. Sledding is both a sport and a popular way to get around. You could also try dogsledding, or scooting around on a snowmobile. Meanwhile, the gigantic ice sheet covering much of Greenland obviously creates the perfect conditions for ice climbing, ice caving, skiing or cross country ski touring.
More traditional activities like hiking, kayaking, climbing and mountaineering all take on an added sense of adventure when done on the terrific and terrifying landscapes of Greenland. And if hiking's your thing but you want to try the local version, give snowshoeing a go!
Camping Rough and Remote
Whether you're camping rough and remote or you're 'glamping' with some of the beautiful iglu-style tents that come complete with cookware and mattresses, there's something very special about sleeping outdoors in Greenland. Some of the camping tours also offer cultural experiences, including finding out more about Greenlanders, the Inuit people and the history of the island.
As you start exploring the island you might also be lucky to spot some of the following animals: Polar bears, musk oxen, caribou, arctic foxes, eagles and the rare Arctic wolf. You might spot an incredible array of birds; while underwater there are many more wonders to behold for example humpback whales, killer whales, walruses, fish and various kinds of seals.
Unreal Aerial Views
If you've never been on a helicopter ride, Greenland could be the place to give it a go. As we've already mentioned flying is a common way to get around Greenland because a lack of roads make flying, boating or sledding more practicable. Your pilots/guides will be able to show the most beautiful views in Greenland whether you decide to go by helicopter or small fixed wing plane.
Greenland's Town-life
Greenland has a population of just more than 50,000 people, so as you can imagine the cities and towns aren't going to be very big. The capital and the biggest city, called Nuuk, has just more than 15,000 people living there. Other spots you could visit include Ilulissat, Sisimiut or Qaqortoq.  It could also be time for a bit of rest and relaxation so head to one of Greenland's hot springs. Head to Uunartoq where the springs are warm enough to bathe in – a perfect 37-38 degrees.