Adventure Travel News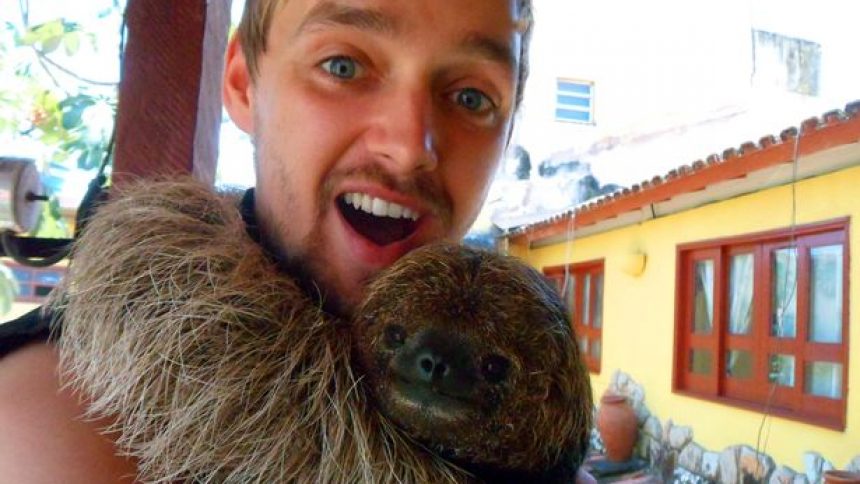 Drunken Mishap Ends in Adventure
November 2, 2015
We've all been there. Done something reckless, while drunk, and regretted it the next morning. That feeling of hungover dread as you assess the damage done the night before. Well, for Scotsman, Jamie Ather, panic set in when he realised he'd drunkenly booked a £520 flight from Glasgow to Rio de Janeiro in Brazil.
He told the Daily Record, he'd never previously even thought about going to South America, and had no recollection of making the 5am booking. But unable to cancel the flight, he decided to go on the solo trip, which he said turned into the adventure of a lifetime.
"I spent time at a sloth sanctuary in Bahia in north-east Brazil, I hiked to Machu Picchu in Peru and I chilled out with cocktails on Copacabana beach in Rio," Jamie said.
He also went to the Iguazu Falls on the border with Argentina, and then Peru, but one of his favourite experiences was the cute sloths!
As a word of encouragement to others, he told the Daily Record: "Everyone who knows me knows that I was so nervous about going to South America on my own, so it has given me loads of confidence to have gone and actually had an amazing time.
"It has really made me realise that you just need to take risks sometimes and get over your fear if you want to get the most from life," he said.
Not all wildly drunken nights have such happy endings, but in this case: drunken mishap ends in adventure… and probably more unforgettable hangovers in South America! Cool!