Adventure Travel in Sub-Saharan Africa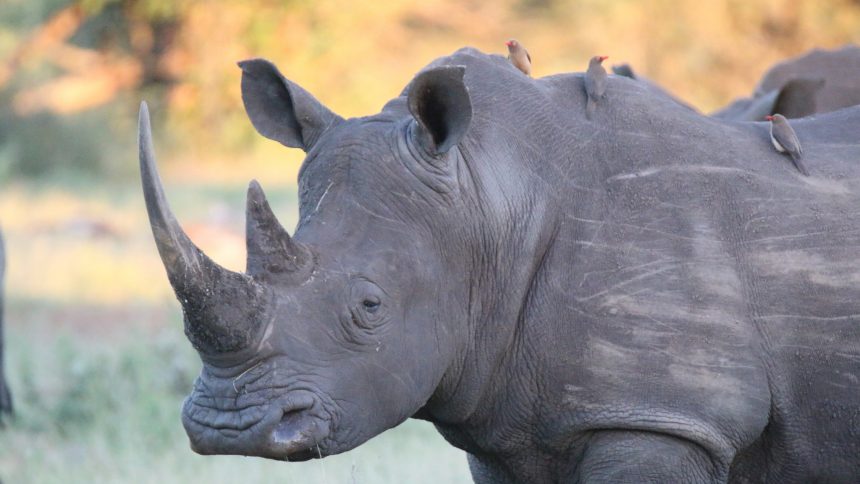 The Best Safaris in Southern Africa
December 22, 2015
The enchanting land of Africa is a popular continent for adventure travelers looking for a magical experience, and sub-Saharan Africa is a choose-your-own-adventure story just waiting to be told. From experiencing the local way of life, to seeing treasured animals during a safari, and to getting a first-hand chance to soak up the vast African landscape, southern Africa has a dazzling array of options for intrepid travelers. Here are the best safaris in southern Africa.
Chobe National Park, Botswana
Located in northern Botswana this park has among the largest concentration of game in Africa. The park is best known for it beautifully large elephant population; to give you an idea there are about 50,000 Kalahari Elephants here. During dry season the elephants stick to the Chobe River, while they migrate 200 kilometers away during the wet season. The major areas within the park are the Serondela area (or the Chobe Riverfront), the Savuti Marsh and the Linyanti Marsh. The Chobe Riverfront is among the most popular, particularly during the dry months, when herds of elephants and buffalo come to drink. You might also see impala, giraffe and baboons along with some of their predators like lions, leopards and hyena. If you can take a river cruise you'll likely be rewarded by seeing some hippos or even crocodiles!
You can combine visiting Chobe with Victoria Falls as well, and you can enter Chobe from a home-base at Kasane, or from both sides of Victoria Falls or from Livingstone (from where many tour operators can be found). There are tours of different kinds, for example one idea could be to combine a half-day river tour with a half-day land tour.
Kruger National Park, South Africa
Kruger National Park is located in the north eastern corner of South Africa, and is one of the most popular eco-reserves in the world. The game found there includes the White Rhinoceros, Cheetah, Great Kudu, Impala (pictured above) and many others with a total of about 150 species of large mammals found living there. While Kruger is an attraction all year round the dry winter months (May – October) is when the game converges on water sources, so you might find it easier to spot large mammals then. However, the summer months (November – April) is when many of the animals give birth, so this could be the perfect chance to spot some cute little things. There are tour operators offering everything from luxury to budget tours of Kruger, most including a game drive so you can see the local wildlife, birdlife and flora. The safaris are usually 3+ days long and there are a number of rest camps and private lodges within the national park. It's also possible to do a "self-drive" safari tour of Kruger if you have a 4×4 and enough experience to tackle such an experience – for adventure travelers, this could be the ultimate DIY Africa experience. The roads are clearly marked, and you're not allowed off the designated trails – even to get closer to animals to take a few photos. Those that take this option could stay at accommodation near the park, and then buy a day-ticket to the park per entry.
Lower Zambezi National Park, Zambia
The most famous attraction of the Zambezi River is most definitely Victoria Falls as well as the Victoria Falls Bridge, which is a border crossing point between Zimbabwe and Zambia. However, the Zambezi Valley (including the Lower Zambezi National Park) are home to many delightful animals like hippopotamuses, monitor lizards, an abundance of birds, buffalo and zebras. The Lower Zambezi National Park is a great value option along the extensive Zambezi River Valley. One of the great benefits of this national park is the variety of safari activities you can undertake including game drives during the day or night, walking safaris, or boat or canoe tours.
Etosha National Park, Namibia
Etosha National Park is probably one of the more user-friendly game-viewing national parks in southern Africa. You can use a normal car to drive around there on the marked routes (eg. there's no need for a 4×4), plus there are rest camps, accommodation, restaurants, viewing decks, ships and petrol stations all within the park. The incredible thing about Etosha is that during winter it turns to a white sandy dustbowl ,which is great for visitors because it means the animals congregate around watering holes so it's easier for people to find them. This national park is also home to the Etosha salt pan and this magical scene is so vast that it can be seen from space. Springbok and zebra are very common here, but you can also see black rhinos, leopards, lions and giraffe. The best time to visit is during the dry season (May – October) and you can visit Etosha on a guided tour or on a self-drive safari. Located in the north-west of Namibia, it's possible to find accommodation within the park to make your visit easier.
Masai Mara National Reserve, Kenya
Located in the south-west of Kenya, in what's considered to be more central rather than southern Africa, we recommend a safari at the Masai Mara National Reserve on this list because it's considered one of Africa's greatest wildlife reserves. One of the top attractions is the massive wildebeest migration that occurs here July to October. As part of this so-called Great Migration it's also possible to see the migrating zebra and Thomson's gazelle. It's also possible to see Masai lions, African leopards and Tanzanian cheetahs, plus see elephants, rhinos, hyenas and buffalo. The park is about a 6 hour drive from Nairobi City, so it's best to do on a safari tour that encompasses pick-up and drop-off. The most common option is a minimum 3-4 day tour that allows you plenty of time to see the sights and see as many natural wonders as you can. The Maasai Mara reserve shares a border and connects with the Serengeti National Park mentioned next.
Serengeti National Park, Tanzania
Serengeti backs onto the aforementioned Maasai Mara, but in and of itself the Serengeti National Park is a massive tourist attraction in Tanzania. The migration of the wildebeest, Thomson's gazelle and zebra can be seen here too along the Serengeti plains. You can also see flamingos, cheetahs, lions and spotted hyenas. It's also possible to do hot air balloon rides, walking safaris or game drives here. The Serengeti offers a rare glimpse into the predator vs prey dynamic, as well as showing a first-hand look at the 'circle of life' concept. Be sure to plan a few days within the national park (there are plenty of accommodation options here) to get a good experience.
Remember that as with all the national parks listed here, it's important to respect the park's rules and respect the animals.