Informed Traveler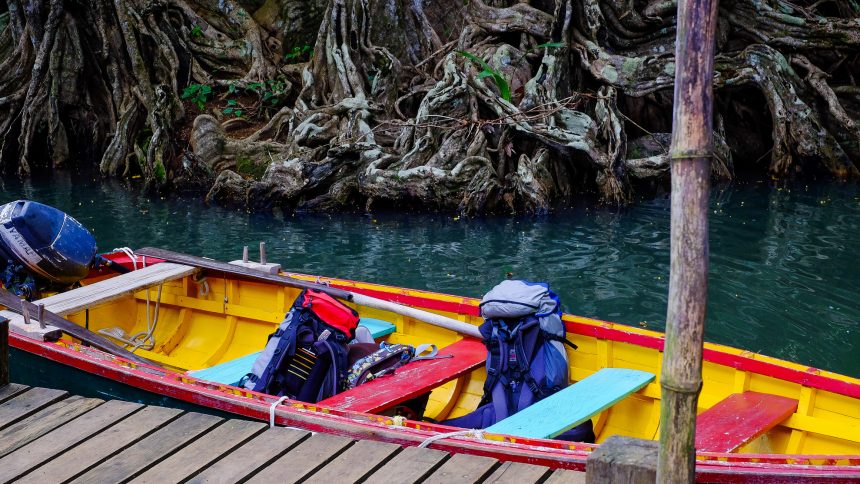 Top Tips for Backpackers
December 29, 2015
Backpacking is one of the best and most raw travel experiences. Setting off on a relatively unscripted holiday with nothing but a backpack is liberating and exciting and can be just a little bit terrifying. If you're setting off on a backpacking trip for a few months or even a few years, here are our top tips for backpackers to make your adventure that little bit more enjoyable!
Don't Take Too Much
There are many reasons to pack light when you're traveling, but especially if you plan on having all of your possessions in a backpack. Firstly, you'll be carrying it on your back so packing 20-30 kilos as you would in a suitcase is not going to be an option for most people. Consider that you'll be lugging it as you walk from place to place and throwing it onto trains or ferries. You also want to be able to easily open your backpack on a hostel floor crowded with everyone else's backpacks, which is more difficult the more stuff you have PLUS you don't want to be constantly worried about what you've lost or left behind.
Then there's the size of the backpack – you'll often want to lock your backpack in a hostel locker or at storage facilities at trains or bus stations and many of these aren't that big – if your backpack is huge with a half a dozen extras strapped on the outside it simply might not fit. Many cheap airlines (that, let's face it, you'll likely be travelling with) have very strict luggage rules, the lighter and smaller your backpack is the greater the chance you won't have to pay for additional luggage.
Finally, backpacking is partly about making do with less, worrying more about the experience than what you're wearing, and wearing the same clothes repeatedly. While you'll obviously need clothes for a few different weather conditions, cultural requirements and perhaps some day-night-wear you'll be happy to know the backpacking crowd is a pretty laid-back group and it's not a fashion contest!
Have a Flexible Itinerary
If you're setting off for a six month or 1 year trip, it might seem like a good idea to plan plan plan, but really who knows what you'll feel like doing in 3 months and 23 days time. Perhaps you'll have met some cool people and want to go on a side adventure, or maybe you love a place and want to stay 7 days instead of 4 or hate a place and want to get out of there pronto even if you have planned 5 days. The message is: have a broad idea of your route and then within that go with the flow.
Don't Try to Rush
Many people try to cram as many different cities and countries in as possible. Fine if you're going on a 10-day-all-of-entire-Europe-Contiki-tour but if you're a backpacker with a real sense of adventure you'll know that it's best to spend days, weeks, even months exploring a place. That's how you'll get a real idea of what that place is like. Arrive in a place, check it out, and leave when you're ready.
Take Overland Transport When You Can
It makes sense that the more you're in a 4×4, taxi, bus, train, rickshaw, tuk tuk, on a donkey, camel, dog sled, kayak, motorbike or ferry the more you'll get to see. There's not much you can learn about a place from one international airport to another; but by looking out the window and feeling the breeze through your hair you can glean the sights, sounds, smells – the real essence of a place.
Pack Flipflops
Listen to your mum. Flipflops are essential and not just if you're going to a beach location. A few words: shared showers = foot fungus. Pack flipflops.
Pack Comfortable Clothes
14 hours on a bus, boozy late nights, early train rides hungover, jam-packed sweaty ferry rides, walking for hours in the sun – you don't want to be doing this in tight, restrictive clothes. Pack comfortable clothes, that are culturally appropriate. Always have a shawl with you – you never know when there'll be a temple, church, museum or other site where you must cover your shoulders and knees.
Use Hostel Book-Swaps
You might be surprised to find out how much backpackers love reading, and most hostels have a book-swap for exactly this reason. Leave your holiday novels at the hostel and pick up something great in exchange, some of the best books you'll ever read might be something unexpected and far from the best-sellers list found with a dog-eared edges at a hostel in Vietnam.
Unplug
In this uber connected world it can be easy to want to stay linked to your devices. We recommend unplugging. Leave your mobile, laptop, ipad, ipod and everything else at home. You can always use hostel computers and internet cafes (believe us, they still exist) to call home or search online for info. The beauty of backpacking is in talking to people, finding out what's good and what's not from fellow travelers, using a fold-out map, and connecting with people the old-fashioned way.
Keep Valuables Safe
One of the best ways to not to lose expensive electronics is not to take them in the first place. Obviously you'll have to carry cash, cards, camera and your passport, but always keep it locked in the hostel locker (take your own lock) or sleep with these items on your person. You can always use a money bag tucked under your clothes. Remember thieves prey on tourists so don't leave valuables out on the table while at a cafe or bar, and try not to draw attention to yourself by flashing wads of cash around.
Travel Solo
You'll be surprised how many backpackers travel solo, and it's truly a great way to travel. You'll be free to meet new people and be open to all kinds of adventures if you don't have friends as a security blanket. Traveling solo does NOT mean you'll be travelling alone. It's beyond easy to meet others at your hostel, on pub crawl, during a walking tour or while on a package tour – and when you meet people along the way that you want to travel with be open to saying YES to traveling onward together. You might make some lifelong friendships simply by traveling solo!
Stay in Mixed Dorms
Mixed dorms (where men and women sleep in the same room) are far cheaper than the women's only dorms, and let's face it if you're backpacking it's time to put away your shyness over who's sleeping in the same room as you. Backpacking, inevitably, is about meeting people from all walks of life and learning how to handle any differences or peculiarities. Staying in a mixed dorm is the first step.
Do Touristy Things
Your backpacking experience won't be complete without a few touristy things like the Full Moon Party in Thailand, or organised pub crawls and walking tours in Europe, or a camel ride in the Middle East. While some adventure travelers are a bit snobby about "touristy" stuff, they're actually fun and a great way to meet other travelers. You'll also find that backpackers end up staying in the same main hostels – usually the top rated hostels on sites like Hostel Bookers and Hostel World – so you could bump into the same people a few months later, a few cities down the track.
But… Get off the tourist trail
It's good to stray off the tourist trail when you can. For instance, stay in an AirBnB, homestay or riad (if you're in Morocco) instead of a hostel from time to time, go to a non-touristy town or city, stay a bit longer in a place and go to sites that aren't in the guide book. Don't ask hostel staff where to eat – just go out and find a random place that looks cool.
Take Care of Yourself
Backpacking can be hard on your body. You'll often be drinking a lot, not eating the healthiest food, not keeping too fit and so forth. Book yourself in for a massage, have some booze-free days, try to get to the gym or go for a swim a couple of times a week and always wear sunscreen if you're in a sunny spot. Finally, ALWAYS have travel insurance – the old saying is true, if you can't afford travel insurance you can't afford to travel!
Be Frugal But Not Too Frugal
Backpackers are often on a tight budget, and while this is also a very cool way to travel you don't want to miss out on certain things that are sort of the entire point of traveling in the first place. Have enough cash to be able to visit famous sights (which often have an entry ticket), eat out in local restaurants (not too much point in being in Spain and then eating two minute noodles in your hostel's kitchen) or going out at night (again you don't have to be drinking cocktails, but you want to get a feel for local beers and wines don't you?) and finally you can scrimp on things like cheaper transport, cheaper hostels or cheaper food, but if you're in a country where tipping is a thing then you never want to scrimp on tips – that's just rude.