Adventure Travel in Central America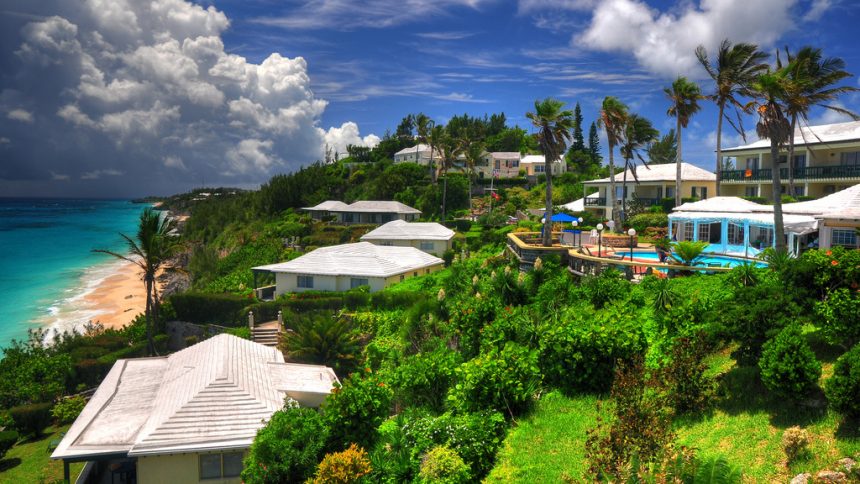 Top Tips: What To Do In Bermuda
January 5, 2016
Most of us have heard of the Bermuda Triangle, but how much do you know about the actual island of Bermuda? You might be surprised to learn that it's a remote island getaway; a kind of haven for those looking for gorgeous beaches, adventure sports and a bit of R&R. The truth couldn't be further removed from the mystery and fear surrounding that old Bermuda Triangle legend, so if you're planning a holiday to Bermuda we debunk the Bermuda Triangle myth so you know that you can get there and away safely, plus we give you our favorite adrenaline-charged tips for what to do in Bermuda.
The Bermuda Triangle Myth
The island of Bermuda is the northernmost tip of a vast imaginary triangle that forms part of the so-called "Bermuda Triangle" (the other two points are Miami, Florida and San Juan, Puerto Rico). Check out this map to get a clearer picture of the roughly 1,300,000 to 3,900,000 km2 area (although that image depicts just one version of what can be considered the triangle's exact location). According to the legend this is part of the sea where ships and airplanes have disappeared in mysterious and/or unexplained circumstances. Many of these stories have been debunked as either being exaggerations, false, fake or inaccurate. In fact nowadays it's a very commonly used shipping route, as well as a commonly used path by many commercial flights – of course an overwhelming majority of these occur without incident. Nonetheless, those that are sticking to their guns with the Bermuda Triangle theory suggest reasons like: paranormal activity, unusual magnetic anomalies affecting compasses, tropical cyclones affecting the area, or the Gulf Stream that could be taking boats off course. In any case if you're planning an adventure holiday in Bermuda rest assured the Bermuda Triangle is unlikely to cause you any problems, so read on!
What to do in Bermuda
Bermuda is located in the North Atlantic Ocean, off the east coast of the United States. In fact from the east coast of the States you can land in Bermuda in just a couple of hours by plane. Bermuda is made up of almost 200 islands and island-like 'rocks', although from above these can seem to connect to form just one huge island. The largest island of Bermuda is called Main Island (although it's sometimes referred to simply as Bermuda), and on that island is the capital city called Hamilton. Bermuda has a fairly high population density with more than 60,000 people living on just over 50 square kilometers! First stop for tourists is usually some rest and relaxation on the island's famous pink sandy beaches with a view of the bright blue waters. But after some rest, it's time to get amongst the many adventure sports on offer in Bermuda.
Adventure Sports in Bermuda
Bermuda is overlooked by many adventure travelers, although it definitely deserves to be on an adventure traveler's To Do list. Last year it was recognized by Outside Magazine as the "Best Island" for outdoor adventures. Some of our favorite outdoor adventures in Bermuda include scuba diving with more than 300 wrecks available to explore and beautiful coral reefs to discover. Our favorite is the 1864 Mary Celestia shipwreck, where divers have the chance to discover treasures from almost two centuries ago!
Explore the crystal caves underground, go on a horse ride along the beach at sunset, go whale watching during March and April as they migrate through this area on their way to the Arctic Circle, go rock climbing or cliff jumping, go parasailing or gliding, go for a swim in the caves and grottos of the Blue Hole, or whizz around the island on a moped. Because no cars are allowed on Bermuda, this is a fun and authentic alternative way to explore the island paradise.
One of our all time favorites in Bermuda though is SUP Yoga… yep, that's right Stand Up Paddleboard yoga! Whaaat? You might ask. Yes it involves doing some yoga while balancing on a paddle board on the water. Of course, you'll fall in from time to time (everyone does!) but you'll have fun and get a good workout all at once.
And if this mammoth list of options isn't enough consider that you can also see some of the world's rarest wildlife at Nonsuch Island, participate in the Bermuda Triangle Challenge set of running races, go flying into the air above the water while flyboarding, or go off-road mountain biking – among many other adventure sports on offer.
Where To Go in the Bermuda Triangle
So, you've gathered your courage and you're ready to head out into the Bermuda Triangle and see what all the fuss is about!? Well, thankfully, there are tours like the Bermuda Triangle Glass Bottom Boat tour, which takes place at night – so you can see the underwater life of the Bermuda Triangle as it is in the dark. Luckily, for those wondering if the can survive a cruise in the Bermuda Triangle, many tour operators offer a 100% safe return guarantee. Another common activity for "thrill" seekers is to sail the Bermuda Triangle. We say "thrill" because sailing the Bermuda Triangle might not be as thrilling and death-defying as you might hope. Nonetheless, you would gain some bragging rights by saying that you sailed in the Bermuda Triangle and managed to survive. There's just one word of warning: don't rely solely on a magnetic compass as this could indeed send you off-course here, but other than that take all of your usual safety precautions as you set sail and you'll return to Bermuda with no problems.