Extreme Travel Adventures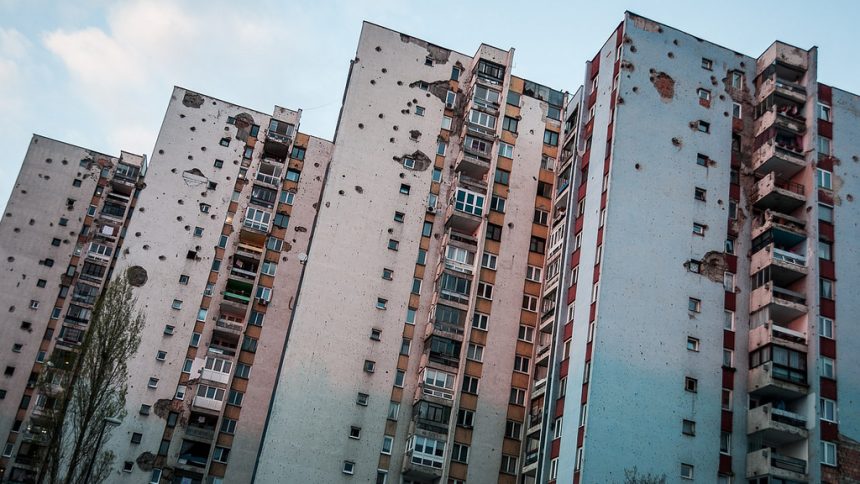 Best War and History Travel Destinations
January 4, 2016
If you're a history or current affairs buff you might want to combine an upcoming adventure holiday with a real-life look at some of the world's most important historical and political hotspots. Whether you're taking a look at current-day history in the making, or seeing some of the most important battlefield sites of the 20th century, here are some of the world's best war and history travel destinations for 2016. Remember to always check your country's travel warnings, particularly if any conflicts are ongoing in the region.
New "Assad Tour", Syria
Late last year a Russian travel company announced a new tour to war-torn Syria that is expected to start this year. The so-called "Assad tour" named after Syrian President Bashar al-Assad, will take tour members near the front-line of the civil war raging in the Middle Eastern country. While, as we reported last year, many of Syria's most significant historical sites have been destroyed by the terror group ISIS, there's no doubt Syria would still be an incredibly interesting country to visit…so long as you can get there and away safely! To see Syria's historical sites, plus to see what day-to-day life in Syria is like now we can't think of a more intriguing destination. The Russian company called Megapolis Kurort, filed a patent application for the name "Assad Tours" with the trips expected to go from Moscow in Russia to Syria. Just a handful of spots would be available on each trip of about 5 days long. For its part Syria's Tourism Ministry has also been trying to attract foreign tourists – even amid the war that's been raging on there since 2011. Cities along the Mediterranean coast like Lattakia and Tartous have been trying to attract tourists despite the conflict, and local Syrians have still been trying to escape the tensions by having holiday escapes at these resort towns.
Sarajevo, Bosnia and Herzegovina
There are many signs of the scars of the Yugoslav wars throughout the entire Balkans (from Croatia, Serbia, Albania, Kosovo, Bosnia and elsewhere) but the city of Sarajevo was the epicenter of the Bosnian War of the 1990s and the city offers a very somber glimpse of what went on during this brutal conflict. In Sarajevo you can understand more of what went on during the Siege of Sarajevo, a siege that went on for more than three years between 1992 and 1996. The bullet holes and shrapnel marks on tones of the buildings (see the cover image of this article) show just how brutal the fighting must have been, plus they are a reminder of how long it takes cities to recover after such destruction. To learn more there are sobering museums like the Gallery 11/07/95, Sarajevo War Tunnel (aka the "Tunnel of Hope" where resources were smuggled in during the siege), and the Historical Museum's "Sarajevo under Siege" permanent exhibition. You can also visit Snipers Alley and the Kovači memorial cemetery, while it's also worth doing walking tours where guides give you various war-time tales and – importantly – answer your burning questions… of which there will no doubt be many!
Berlin, Germany
Berlin is a city that has tried hard to come to terms with its troubled 20th century past. Berlin does not shy away from the past but has instead embraced the myriad opportunities for visitors to the city to learn more about its varied history. There are museums and sites where you can find out about Hitler, the rise of Nazism, the Berlin Wall, East Berlin's socialist decades and more. We recommend: Checkpoint Charlie, the Reichstag (German parliament), the East Side Gallery (a part of the Berlin Wall that still remains), the Brandenburg Gate, the Memorial to the Murdered Jews of Europe, the DDR Museum, and the Stasi Museum.
Sinai, Egypt
While you should check your country's up-to-date travel warnings for the Sinai Peninsula, it's possible to travel some parts of the region in relative safety. For example, areas like Sharm el-Sheikh (from where there's amazing scuba diving by the way) are safe for tourists. In terms of history, in the past the Suez Canal Crisis of the 1950s is an important historical point here, however, Sinai is a place with history in the making as we speak militants and insurgents launching attacks particularly in the northern part of the peninsula. We don't recommend going off-road in these parts, however, tour operators like Intrepid Travel include Sinai on their itineraries so it's possible to visit in safety. There are also flights going direct to Sharm. While here, climb Mount Sinai to see the mountains of the peninsula at sunrise. This mountain is considered by some to be where Moses received the 10 Commandments. From resort spots like Dahab on the east coast of Sinai it's possible to look over the water to the cliffs of Saudi Arabia, which is cool in itself.
Vietnam
The Vietnam War had a defining impact on many countries, none more-so than Vietnam itself (and neighboring Laos and Cambodia as well). In Vietnam it's possible to see the Cu Chi tunnels north of Ho Chi Minh City where Viet Cong guerrillas could hide and move around a complex network of tunnels – even under US bases! See the site of the My Lai massacre, or where the Battle of Khe Sanh took place. For much more insight visit the Vietnam Military History Museum in Hanoi or do a tour of the Hỏa Lò Prison – a brutal prison used first by the French for political prisoners and later by the North Vietnamese for prisoners of war. This prison is known in popular culture using the tongue-in-cheek phrase the "Hanoi Hilton." You can also visit Trảng Bàng – the site of this iconic Pulitzer Prize-winning photo of a nude child called Phan Thi Kim Phuc.
Ukraine
Battlefield tourists are likely to want to head to two destinations in Ukraine: Crimea and Kiev. While the border between Ukraine and Russian occupied Crimea is still open, technically those with foreign passports can only cross from Ukraine to Crimea illegally unless they have a special permission from the Ukrainian government, which they're currently not issuing (although this could change in the future). The other option is to enter via Russia (remember to get a visa for Russia if you need one!) and then fly or catch overland transport to Crimea. Remember, though that this is considered illegal entry from a Ukrainian point of view, so could be fraught with challenges. Remember fighting is still ongoing in parts of the eastern Ukraine so check up-to-date travel warnings if you want to travel through this region.
Alternatively visit the capital Kiev, which has been the sites of bloody clashes and revolutionary protests over the past number of years. A visit to Maidan Square is a must, which most readers will remember seeing in the news as the epicenter of protests. Today, it's relatively safe (although as always check the latest travel advice).
Gallipoli, Turkey
Gallipoli is located in Turkey and it's an especially popular site for visitors from Australia and New Zealand. Soldiers from these countries landed there on 25 April 1915 on the orders of the British during World War 1. On April 25 (known as ANZAC Day in Australia and New Zealand) each year a Dawn Service is held at Gallipoli as well as at the Lone Pine Memorial (pictured above) to commemorate this event. It's possible to visit Gallipoli throughout the rest of the year as a private traveler or via a Gallipoli Battlefield Tour where you can learn more about the eight month offensive which saw many deaths on both sides, and in the end saw the Allied forces withdraw. These tours generally include a visit to Anzac Cove, Brighton Beach, Anzac Commemorative Site, Lone Pine, The Nek and Chunuk Bair.
Hiroshima, Japan
Hiroshima was the first city to be the target of a nuclear weapon when the US dropped an atomic bomb on it on the morning of August 6, 1945. The Japanese city is worth visiting both to learn more about this impact of this tragic attack, as well as to visit memorial sites dedicated to the many victims. We recommend seeing the Hiroshima Peace Memorial (pictured above), the Hiroshima Peace Memorial Park and the Hiroshima Peace Memorial Museum. To commemorate the event, each year on August 6, the Hiroshima Peace Memorial Ceremony is held and at night colorful lanterns are lit and floated down the Motoyasu River, which is a sight to behold.