Informed Traveler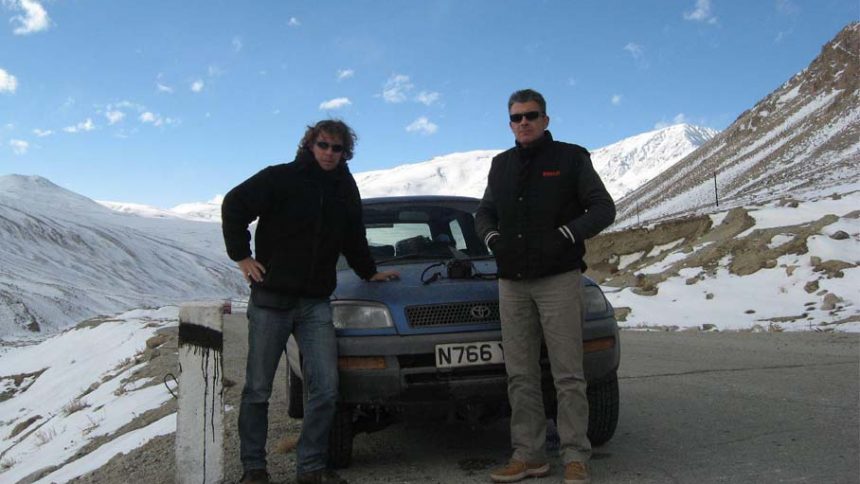 The Science of Travel – An Interview with the Travel Scientist Attila Berenyi
April 4, 2016
There are a number of ways tourists can enjoy visiting a foreign land, and most are content with a guided tour, or with perhaps walking around and taking in the sights on their own. Some people, however, find that sort of an exercise boring. Some prefer adventure, unknown roads and the smell of gasoline and burnt rubber as they make their own way on the highway (or mud road, as is often the case).
With that in mind, we sat down with Attila Berenyi, a project coordinator at Travel Scientists, a company that organizes "minimum assistance rallies" across Europe and other parts of the world.
Hello. We heard you were working as an executive for a big-name advertising agency before you joined Travel Scientists. How exactly did that happen?
Hello to you too. At the time, I'd just quit my account exec job because I no longer found it appealing, and took an extensive vacation. It was 2007, and I was in Africa doing my very first rally in Bamako. I'd met Aravind Bremanandam (the company's owner) there, and he'd just launched an adventure minimum-assistance rickshaw rally in India, called Rickshaw Challenge, the very first of its kind in India. We brainstormed a bit and thought, why not do something like a rally across Europe?
Did it take off?
Oh, yes. We've had wide media coverage in the Hungarian press for our first rally, and then in the global press as well. The company's other adventures were very successful too; in 2012, Lonely Planet even named the Indian Rickshaw Challenge as one of the "World's Top 10 Greatest Adventures." We wanted to preserve that spirit for the European rallies, except with cars. We wanted to give people a feeling of true freedom, of exploration. Our very first one in 2008 was very widely covered because we'd done it in a bus … we got a bus, and a bus is basically a giant moving billboard, so we had sponsors put their logos on the sides, and that helped us cover the costs, as well as get lots of coverage!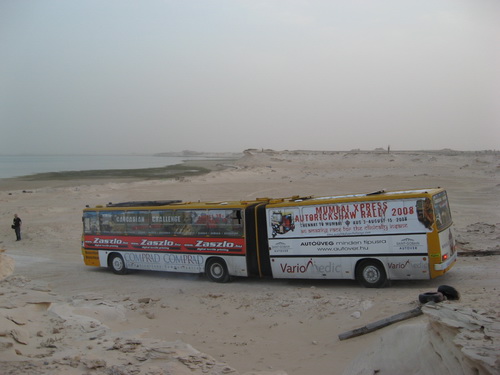 So … how many car rallies have been done in total?
(thinks) Wow, dozens. I'd lost count!
And what would you say was the strangest experience you've ever had during a rally?
The strangest? What do you mean, the strangest?
Well, the most unique, the most interesting.
Honestly, I cannot say. Every rally is so different, so unique, we met so many people from all around the world, had so many interesting experiences. Every journey had been amazing, so it's hard to pinpoint one particular thing.
 Fair enough. What about the scariest experience then?
Before each rally we'd go and map the route. I was doing mapping for one particular rally, and I remember we were driving at night in a 2-wheel drive across a serpentine road by a mountain with a colleague of mine. The road was very, very narrow, and right next to us was a cliff edge … and were driving at almost no visibility. At one point we stopped and my colleague suggested walking. We made it out with our lives and the car intact, but that was definitely the most frightening experience.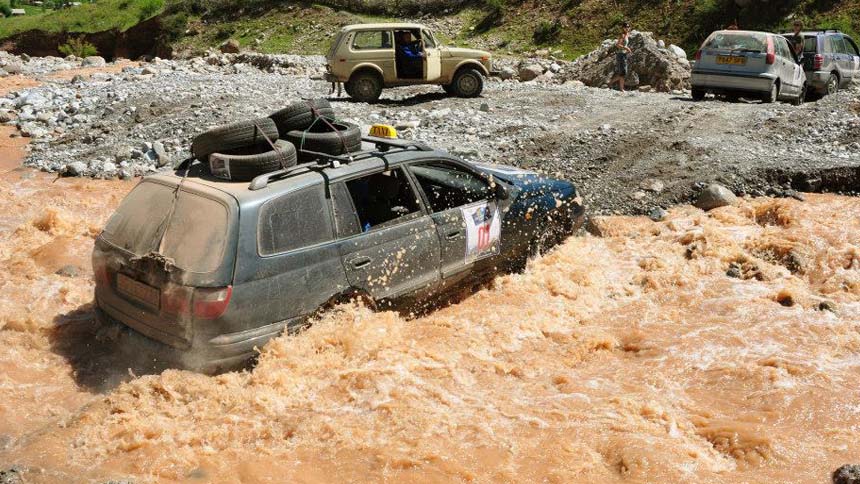 How long does it usually take for you to prepare for a rally, to make it ready for your clients to embark on the adventure?
Depends on whether we'd done the route before. If it's a new route, it can take up to a few months. We'd scout the route, check the accommodations, talk to the officials, and so forth. If we'd done the route before, it's a bit faster. It depends, really.
And how many people do usually participate in such rallies?
The minimum we've had was 15 people, I believe. Usually 30 or so. People from all around the world would come and join us, we'd form little teams, and go. Adventure travel is pretty popular.
What does that mean for Travel Scientists? How many rallies did the company sponsor?
Well, let's see … we've done a rally every year, usually more than one. Between the Rickshaw Challenge offerings in India, where we now have different routes available called Malabar Rampage, Mumbai Express, and the upcoming rallies there, and the car rallies like the Baltic Run, the Caucasian Challenge, and the Central Asia Rally, we've done many, many rallies in the 10 years since the company started to exist. So, quite a few!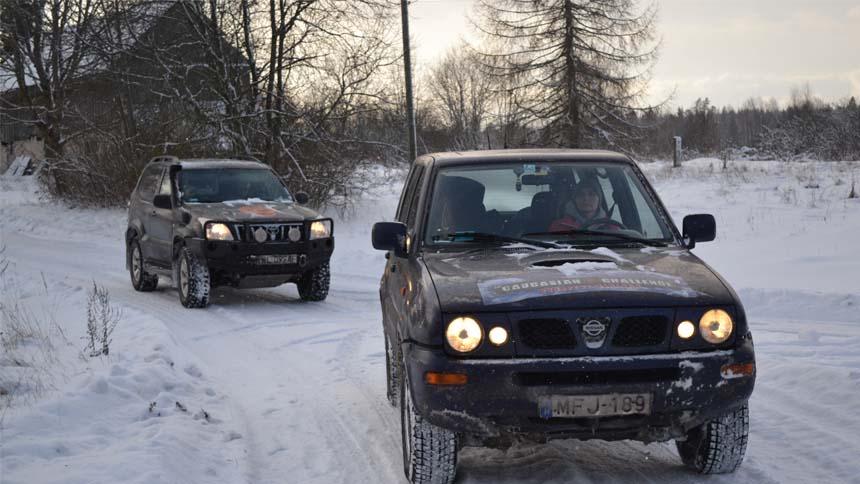 Did you have any issues with the officials? Any controversy?
Not on the road, but we've had some comments from the Hungarian government after our rally took us through the Nagorno Karabakh region, which is unrecognized by most governments in the world. We were asked not to go through it again.
So, no serious problems?
Not really. We don't care about politics. We just go to places where there's something to see, we look for experiences … for adventures and fun. The politics we leave to the politicians. Of course, we take care to make sure all our routes are relatively safe.
And our last question: on the Travel Scientists website you say that you can buy people a car for the rally. Do you buy many cars for your adventurers?
Actually, we do. For some people who are joining us from overseas, say, the United States, it's much easier to just purchase a car here (or wherever the rally is starting) than bother with rent. We have a number of good contacts, so we'd buy our clients affordable cars, and then we can sell them off after the run. It's really convenient.
Great! Thank you so much for your time.
Thank you.
And with that, we'd concluded the interview with Attila Berenyi. If you like motorsports, cars, adventures, nature, and new territories, make sure to check out Travel Scientists – and, if you see what you like, your next crazy 4-wheel adventure is practically guaranteed.