Adventure Travel Destinations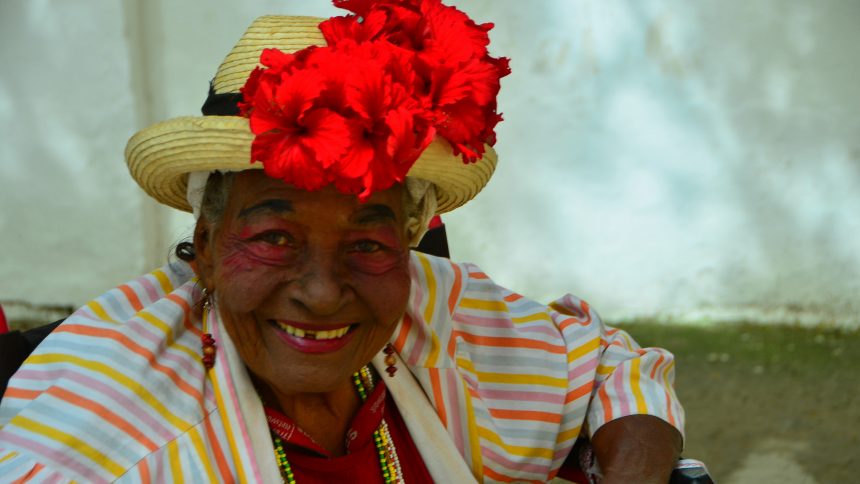 Places to Visit Now Before They Disappear or Change Forever
May 25, 2016
Things change. Things are always changing and the world, as a living and breathing organism, is always on the go. While climate change and other human factors are changing iconic places like the Great Barrier Reef at record speed, other places are changing socially, while yet others (like Palmyra in Syria) have been irreversibly damaged by war. While – in the case of Palmyra or the Twin Towers in New York – we can't always predict what will change from one moment to the next, there are some places that you can visit now before they disappear or change forever.
Cuba
Cuba is one of the most common places to feature on lists of countries you should see before they change forever. But if you've been following the news, then you'll know that negotiations about access and links between Cuba and the United States (and then effectively the rest of the world) have been gaining pace recently. While anyone who visited Cuba say 10, 20 or 50 years ago will say that it has already changed a lot, there's still time to get to Old Havana (in the Cuban capital) before western influences destroy the old-time charm that makes Cuba such a romanticized destination. In fact, there has already been a jump in tourists flocking to Cuba with many hoping to see it before American chains move in. We, of course, have to mention that the reason Cuba presents a moment in time that can seem quaint to the outsider is because trade bans and travel bans have stopped Americans investing in Cuba. Many come to see the architecture and the 1950s-era American cars, and Cuba represents a time-capsule of sorts for the 50s era. The flip-side is that many of the locals have not had access to many of the things we all take for granted, so visitors should be respectful of this.
The Great Barrier Reef
Devastatingly, Australia's Great Barrier Reef seems to be undergoing irreparable damage as a result of climate change, global warming and the rising sea temperatures. The Great Barrier Reef has also suffered from human impacted pain as a result of commercial boats, and the swell in tourists touching and breaking the corals while diving and snorkeling. The biggest threat though is climate change, and so it's best to plan to see the Great Barrier Reef now before the once colorful corals are further bleached. You can take a boat to the Great Barrier Reef from many of the towns and cities along Queensland's coast, as well as from islands like Hamilton Island. For SCUBA divers it's popular to do multi-day live-aboards to see the least affected parts of the reef.
Dead Sea
The Dead Sea, which you can access from both Israel and Jordan as well as the Palestinian West Bank, is doing like it's name suggests and dying. The water is receding at a frightening pace apparently due to the lack of incoming water from the River Jordan, and while the jury is still out as to whether this process will slow or stop it's best to get there ASAP. Once at the Dead Sea, the water's high salinity means the water is almost thick and  you can very easily float on it. Also, you can take a mud bath (as pictured above) as the mineral dense mud is said to be great for your skin.
Maldives
The Maldives is a chain of gorgeous tropical islands in the Indian Ocean, but this island nation is suffering as a result of global warming and rising water levels. The Maldives is the lowest lying country in the world and – incredibly – it is formed not on sand, but on coral reefs. Thus, the other threat to the Maldives (other than rising water levels that are literally lapping at its doors) but the increasing acidity of the water which is further destabilizing the corals. The former president of the Maldives, Mohamed Nasheed, once famously held a cabinet meeting underwater in SCUBA gear to highlight the country's challenges. Yet, global and local inaction on climate change cast the long-term future of the Maldives in down; so get there while you still can. The pristine beaches and sumptuous resorts make this a getaway du jour.
Yangon and Vientiane and Nuuk
Sorry what? You might not recognise these capitals…yet, but you should definitely visit them before everyone else finds out.
Yangon (formerly Rangoon) is the largest city and former capital of Myanmar (formerly Burma). After years of political turmoil and being essentially closed off from tourists because of a travel boycott that ended in just 2012, Yangon is blossoming. Yet, given it has not been saturated by outside influences for so long, there is a charm to Yangon that might soon fade as soon as tourism and the influences of neighbouring behemoths like China take hold.
Vientiane the capital of Laos, and as the capital of a Southeast Asian country it is remarkably untouched by the influences affecting a typical metropolis. Unpaved roads, dusty side-walks, it has more of a big village feel in many ways. Yet Southeast Asia has been soaked in tourists for decades and big business is trying to get in on a slice of the Vientiane pie. So get to Vientiane while you still can before it begins to look like every other capital around. One more note on Laos, as a former French colony, you'll find the yummiest baked goods here (think baguettes, croissants and pain-au-chocolat to die for) in the entire region, cause let's be honest Southeast Asia isn't exactly known for its bread, so if you're craving a yeasty treat then Laos' Vientiane is your spot.
Nuuk, the capital of Greenland, is instantly recognizable as a capital city seemingly made of lego-like colorful little homes. It is also among the best adventure travel destinations in the world. But with rumblings that Greenland could soon leave the Kingdom of Denmark and stand on its own two feed, Nuuk might not remain quite so quaint for long. Particularly if mining and other major projects take off, Nuuk could see an influx of foreign workers and a burgeoning tourism industry that could change the current face and nature of pleasant Nuuk.
Other articles on travel destinations by the water and water sports adventure travel ideas:
Where to Scuba Dive with Big Animals 
The Best Scuba Diving Specialities
How to Get Your Scuba Diving License 
Where to Go Sea Kayaking this Summer
A Short History of Canoeing and Kayaking