Extreme Adventure Records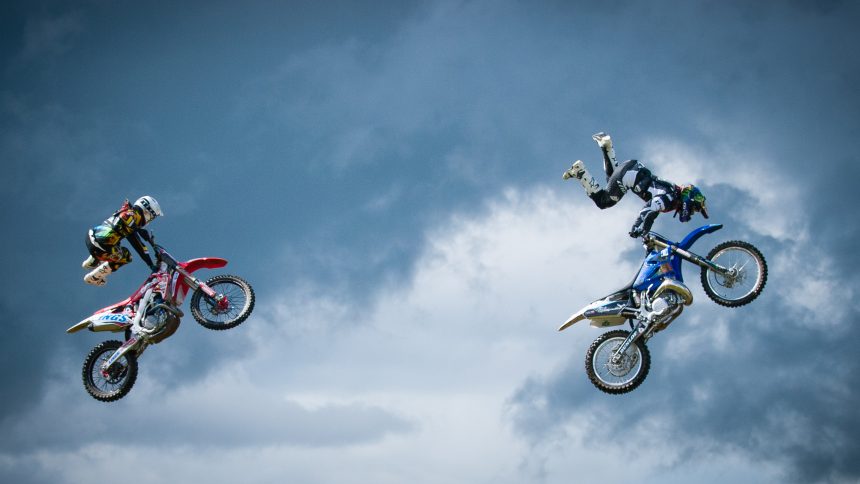 Guinness World Records Broken by Motorcyclists
September 3, 2015
Motorcyclists are known for their commitment to being on the two-wheels whenever they want to feel comfortable. They become one body with their motorbikes while riding through a racetrack, an off-road track or a highway. This dedication serves for a divine aim and a sole powerful motivation that keeps them stay strong on the two-wheels. This aim is mainly related to satisfying the desire of challenge and success. For instance, 6-time MotoGP champion Valentino Rossi couldn't imagine his life without riding on his Yamaha to win another grand prix as three-time Supersport world champion Kenan Sofuoglu couldn't satisfy his lust for challenge without his Kawasaki.
However, not all motorbike adventure enthusiasts race on a track to satisfy their hunger for success and prestige. World's most reputable record keeping agency Guinness World Records offer a highly prestigious certificate for the record holders which motivates also motorcyclists to try their limits to be listed in the Guinness World Records book which is published annually. Here are some crazy Guinness World Records broken by motorcyclists:
Most Motorcycles on a Sphere of Death
Riding a motorbike on a sphere of death is the craziest two wheel adventure you can ever try. Well, actually your chance of trying this activity is quite small since only acrobatic groups working for circuses dare to ride motorcycles in cages. A group of motorcyclists from Henan Acrobatic Group Co. Ltd. (China) decided to overpopulate the sphere of death and 12 of them rode in the cage together to break the record of most motorcycles on a sphere of death. The daredevil action took place on the set of CCTV- Guinness World Records Special in Beijing, China on 17 August 2015.
Longest Motorcycle Ride through a Tunnel of Fire
What could be the weirdest place to ride a motorcycle? For James Bond it could be the rooftop of the Grand Bazaar in Istanbul. For Enrico Schoeman and Andre de Kock, it is a tunnel of fire. Two South African friends decided to ride a motorcycle through a tunnel of fire when they realized their desire to get out of the mainstream. What could be a better extreme motorbike adventure than riding through a tunnel of fire, they thought and they actually managed it on 5 September 2014. Their daredevil attempt took place in a blazing tunnel which was as long as 120.40m. These guys were really on fire. Fortunately, they completed their action without any injury.
Longest Continuous Ride Standing on the Seat of a Motorcycle
If you work in an office for at least eight hours a day, it is normal that you don't want to sit for a while. Some extreme motorbike adventurers feel the same and they try different methods such as handlebar wheelie and standing on the seat instead of sitting in a conventional way. Rider Captain Abhayjit Mehlawat from India chooses the latter option to add some color to his motorcycle journeys. On 29 January 2013, he managed to ride his Royal Enfield 350cc motorcycle for 16 km (9.94 miles) while standing on the seat and not touching the handlebars. This is something you shouldn't try at home.
Greatest Distance on a Motorcycle in 24 Hours
How long can you sit on a train en route from a country to another? Well, if it is a high-tech one, you can bare it for a day. Considering the seats of a train is quite comfortable compared to a motorcycle's, you don't need to complain much about it. Or, even if you want to complain, think about the South African motorcyclist Matthew McKelvey who rode his motorcycle for almost a day for 3256.5 km (2023.5 miles) in order to break the greatest distance on a motorcycle in 24 hours record. He completed 1297 laps of the Phakisa track within a day on 8 October 2014 and earned a well-deserved Guinness World Records certificate. If he keeps driving in this speed, he can circumnavigate the world in a couple of weeks!
Driving to the Highest Altitude on a Motorcycle
Extreme hiking adventures are always tempting as you imagine yourself pushing the limits of your body to accomplish an extreme activity while contemplating about the reward of beautiful scenery that a mountain peak can offer. How about riding a motorcycle to the 8.848m high summit of Everest? It may be an exaggeration. However, the members of the North Calcutta Disha Motorcycle Club reached a height of 6,245 m (20.488 ft 9 in) on the Changchemno Range in India on 29 August 2008. We still don't know whether they will try to reach at least the Kalapathar Base Camp on Everest riding their Hero Honda motorcycles or they are already satisfied with their success.