Adventure Travel in Southeast Asia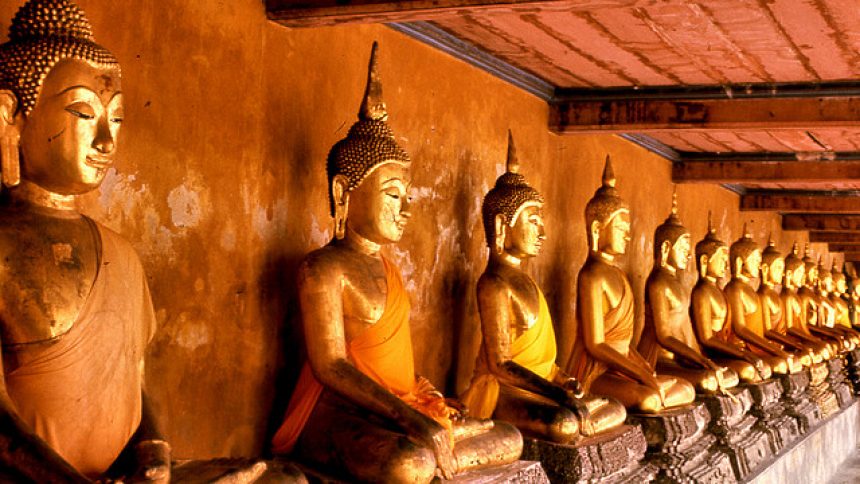 Some Honest Advice for Your Adventure in Thailand
September 3, 2015
Tropical Thailand with its paradise-like beaches, the jungle-covered mountains in the north, its fascinating culture and highly praised food, has been a dream destination for many adventurers for decades. And even though tourism becomes more and more mainstream and one resort after the other is produced out of thin air, Thailand has still some adventures left that are waiting to be discovered. And our honest advice for your adventure in Thailand will help you planning your trip!
Don't ride elephants
Sitting on the back of one of these gentle, gray giants and slowly navigating through a sea of dense jungle certainly sounds like every adventurer's dream coming true. But to satisfy our thirst for adventure, we should not make other creatures suffer. Unfortunately that's exactly what elephants do, when they have to carry people and additionally a heavy saddle made of wood or iron on their backs.
Even though elephants might be huge, their spine is just not made for this kind of permanent burden. It is painful for them and their spine can suffer serious, irreparable damage. Additionally, the elephants are often treated badly by their owners, they get beaten, don't have enough food and water and injuries and diseases are not treated.
If you don't want to pass on your elephant adventure, there are other ways to be close to the gray giants. Several elephant sanctuaries in Thailand take care of old, abandoned and sick elephants. They nurse them back to health and provide possibilities for travelers to spend time with the elephants, feeding and bathing them.
Be Selective about The Hill Tribe Trekking
While trekking to Thailand's remote hill tribes is not necessarily a bad thing, as it provides these remote communities with at least some sort of income, it also has its downsides. Realizing that this kind of tourism, where cultural experiences are combined with outdoor hiking trips, is very profitable, whole villages have been resettled, so tourists would have enough places to visit.
The inhabitants of these villages often life in great poverty and due to a lack of other employment possibilities many of them have a drug and alcohol problem. There are responsible tour operators though, but to find them you have to put a little effort in it locally and do your research.
If you finally go on a trekking trip, always remember, that you are interacting with human beings, who have their own story and personality just like you and me, and not with animals in a zoo, that are kept for your entertainment.
Careful with The Scooters
A scooter road trip through Thailand's mountainous north sounds like the perfect adventure for you? We totally agree! Finally escaping from the main tourist highway to some a little lesser frequented side road, cruising along jungle-lined streets,  opening up to incredible views, and experiencing genuine Thai culture should definitely be on every adventurer's bucket list.
But road tripping in Thailand is nothing like in western countries. Firstly, you drive on the right side, which can lead to some serious confusion in the beginning and for many requires some time to get used to – except for our British and Australian friends of course.  Secondly, the streets are not always in the best condition. Expect potholes, crazy turns and no security barrier on the side of the streets, no matter how deep the abyss might be.
Many Thais consider traffic regulations rather as a suggestion which they don't like to follow, thanas rules that need to be adhered. The upside is, that they are very good in watching other traffic participants' actions and adapting their driving to their actions. The downside is, that you as westerner are so used to people following the rules and you not having to watch to the left and the right when you cross a green street light, that you will really have a hard time adjusting to the Thai driving style.
Even though they are masters in predicting other people's intention while driving, serious accidents happen often, especially with scooters. So enjoy the ride, but always remember to be especially careful!
Street food is better than its reputation
There are many rumors out there about street food. Allegedly eating street food is the quickest way to a deeper understanding of Thai culture. But they also say, that it will send you and your sensitive stomach straight to the toilet for 3 days. We say: as long as you use your common sense, you can eat street food to your heart's desire!
If that street stall looks dodgier than the other ones, even the locals avoid it and flies have a party on the prepared ingredients, better skip that one. If people are queuing, the ingredients are fresh and the wok is hot and steamy, you've just found your next delicious dinner!