Adventure Travel Applications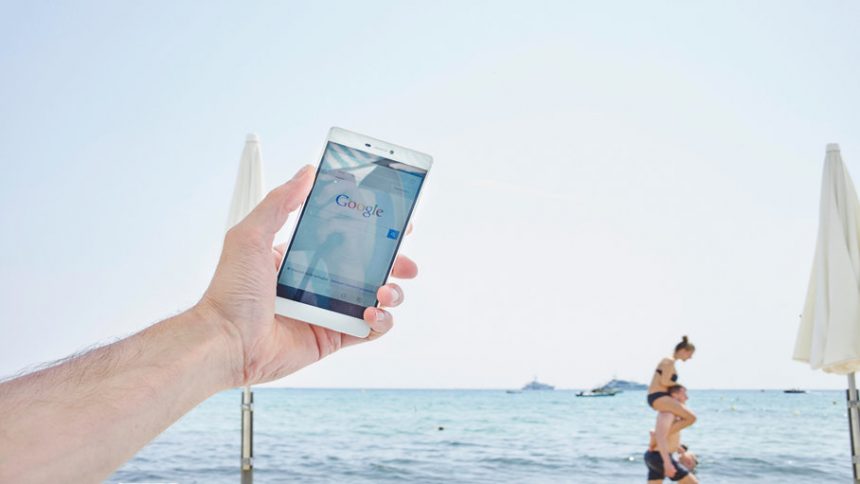 Essential Travel Apps for Your Adventure Travels
February 29, 2016
Apps. You can never have too many. Make your upcoming holiday go smoothly by downloading these essential travel apps designed to make your life easier.
Skyscanner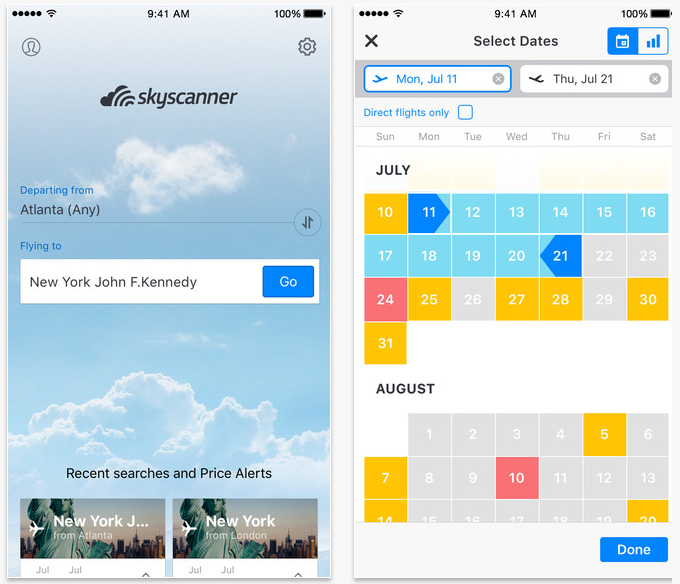 Search, compare and book cheap flights. There's the computer version of the site of course, but the Skyscanner app let's you book on the go, just in case plans change.
AirBnb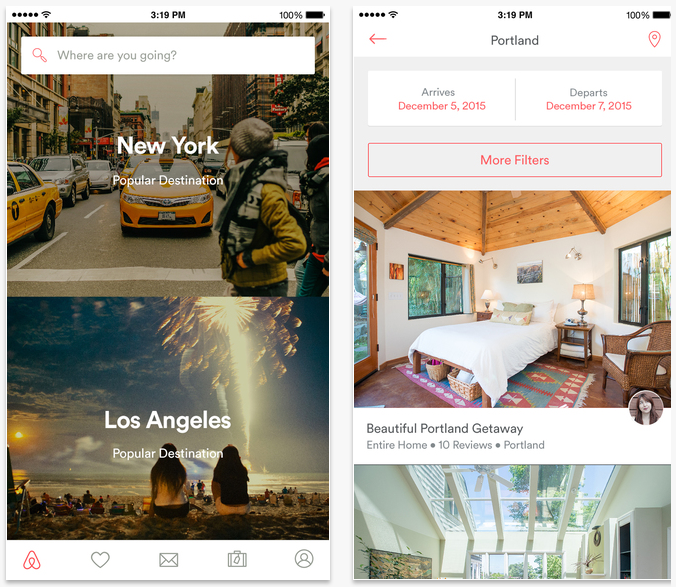 Live like a local and stay in an AirBnB if you don't feel like staying in a hostel or hotel. AirBnB let's you pick from unique accommodation styles, and often get to know the city better because your host could provide you with insider tips.
HostelBookers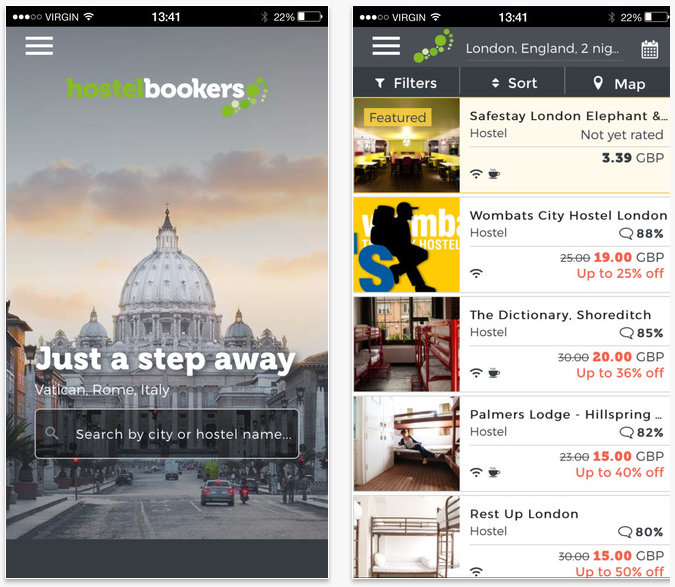 Need an awesome hostel? HostelBookers is probably the best hostel booking site which pretty much guarantees the cheapest rate for the hostel. Its useful ratings system and easy booking system (in your preferred currency) so you can find the hostels rooms available on your dates, and then you can book a mixed or women's only dorm in just a few clicks.
TripIt

If you travel frequently, this is one of the most essential travel apps for you. TripIt helps your trip go to plan by seamlessly storing all your bookings and itineraries in the one place so you know where you have to be and when. TripIt works across all your devices, and is particularly useful if you have multiple flights, tours, accommodations and transport booked.
PackingPro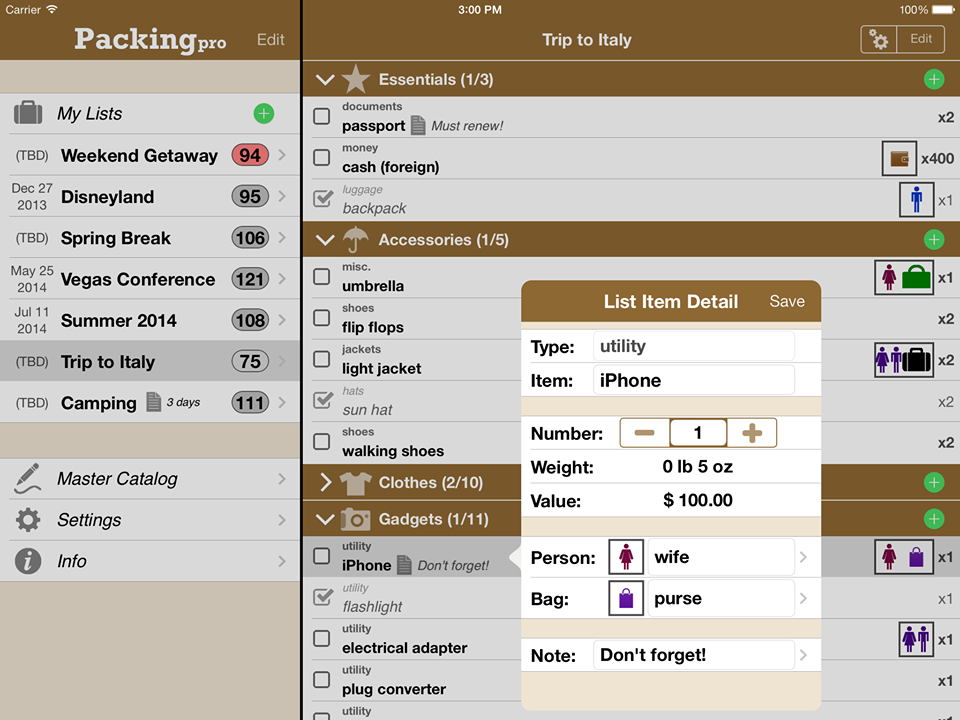 Never forget something at home again. Create your own lists for the different trip styles you might take: camping, skiing holiday, Scuba diving holiday, business trip, weekend away and more! Then add your own items, or select from PackingPro's suggested items.
GateGuru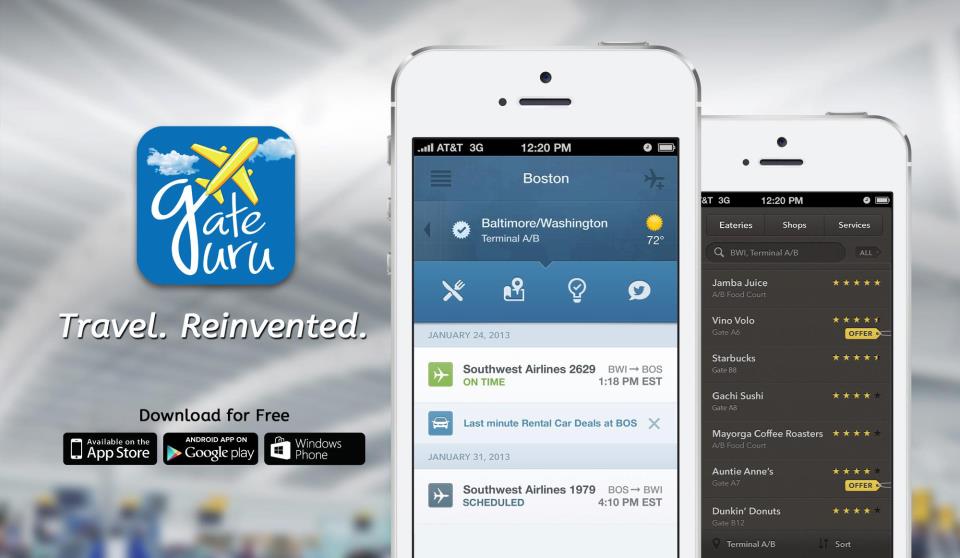 Got a few hours stopover in an airport and wondering what to do? GateGuru will let you know what's available near your gate (Starbucks anyone!?). Even better it will let you know which gate your plane is taking off from, how many minutes you have until boarding and more. This app kind of takes the stress out of airports, which makes it handy for frequent flyers.
Entrain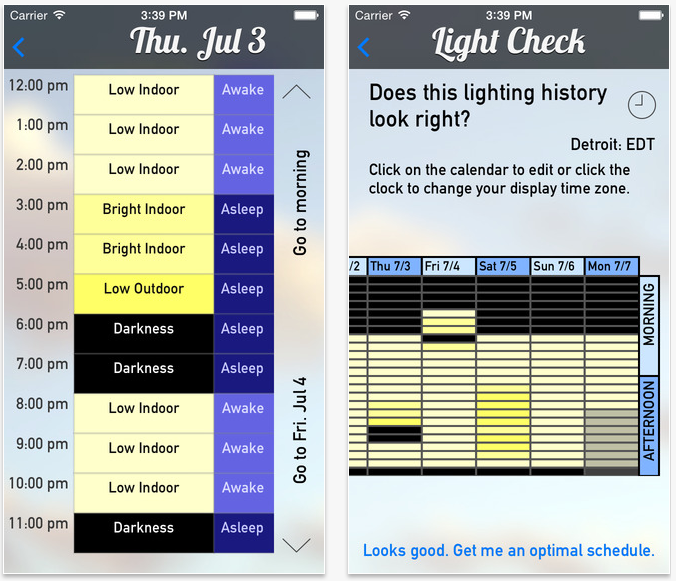 Never get jet-lag again. Entrain let's you know what the best sleep and light patterns are for you to get over your jet-lag fast. Yes to that!
Duolingo

This is kind of like a fun game for learning languages for fast and for free, and it's actually pretty effective. If you're gonna be travelling around South America for a while it might pay to get onboard Duolingo to learn Spanish for example. Duolingo is always expanding the number of languages on offer, but the main ones are already available like French, Portugese, Italian, Indonesian, Hebrew and dozens more.
Google Translate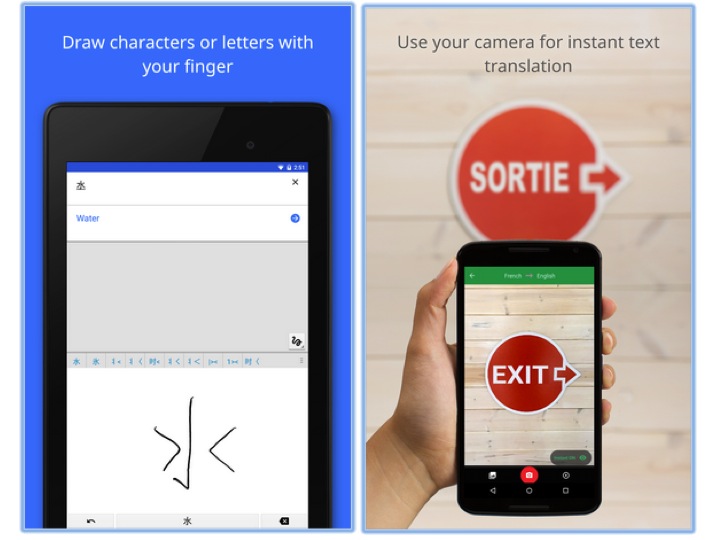 You're obviously not going to learn the languages of everywhere you go, that's where Google Translate comes in handy. Translate that menu, bus timetable, signs and more so that you understand. Or translate what you have to say to the local language so that you can ask directions more easily. Google Translate is available in pretty much every language (90 languages at the moment) and is dead easy to use. Oh, and there's a cool feature where you can take an image of sign and it will translate it for you – great if you're in a country that uses funny letters. Then they have an audio feature, which translates as you speak AND a feature where you can draw letters (say if you're in a place with funny letters again).
XE Currency
Find out the accurate daily exchange rate from your home currency to pretty much every currency in the world in just a few clicks. This way you can check the accuracy of money changers, and even those pesky cafes/bars/restaurants that try to charge you more by upping the exchange rates on big currencies like Euros in those European countries that don't have the Euro. XE also let's you type in how much an item is, and it will tell you how much that exchanges to in any other currency. So you'll never get duped while shopping abroad again!
TravelSafe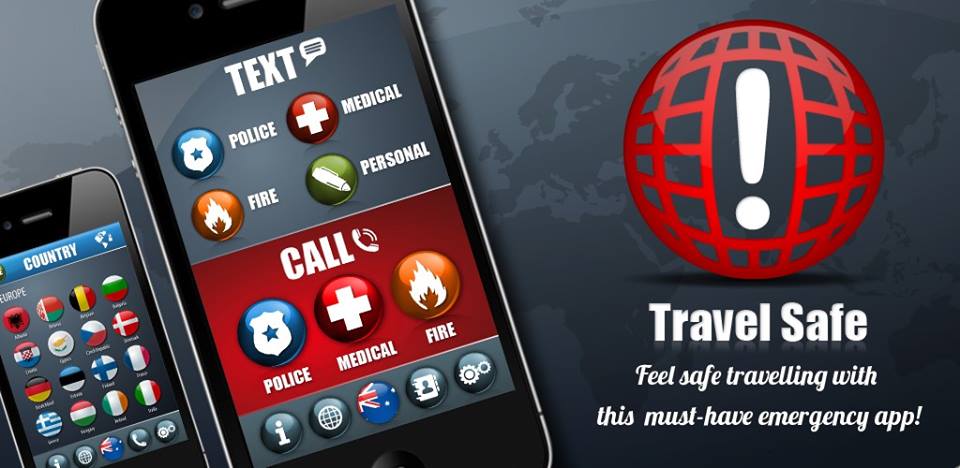 TravelSafe is a potentially lifesaving app which lists emergency numbers, embassy numbers, your personal emergency contact details and even a panic button that automatically sends an SMS to three contacts.
Magic Seaweed Surf Forecast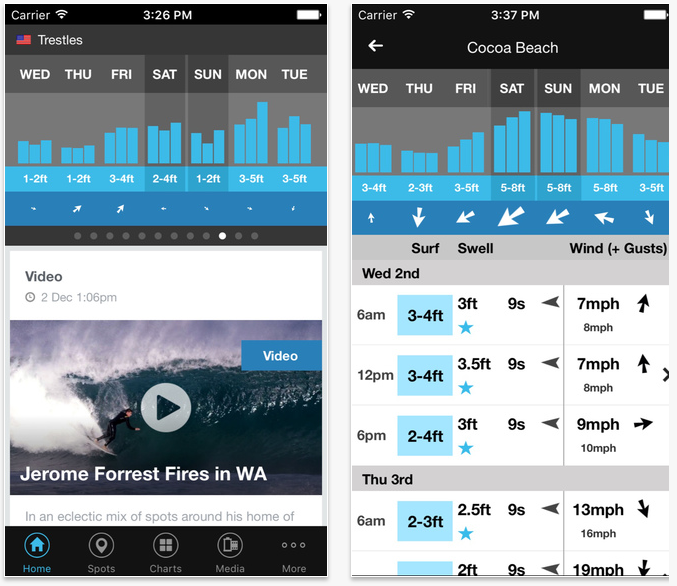 Going on a surfing holiday or trying to figure out where would have the best surf for you next vacation dates? Magic Seaweed's surf forecast app is what you need. Thousands of surf spots across the globe are rated with expected swells, wind direction and temperatures.
Ski & Snow Report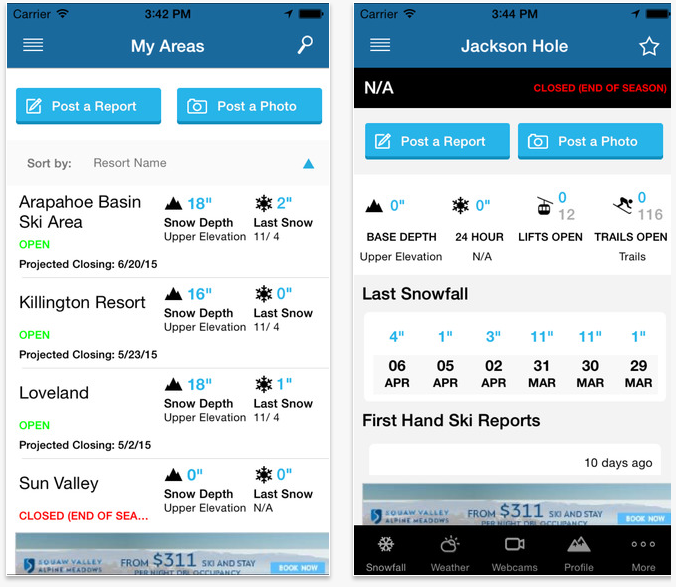 Get up-to-date snow reports for thousands of ski areas around the world, so that you know weather reports, discount deals, powder alerts, all important trail maps, live webcams, ratings from skiers who are on the slopes themselves, and general mountain stats. So useful, so great, so free! Download the Ski & Snow Report app.
PeakFinder Earth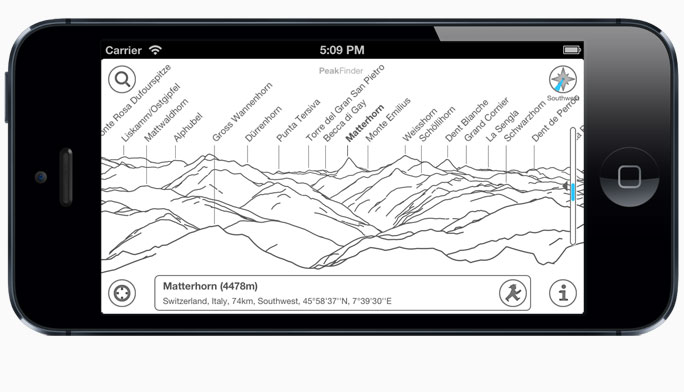 This cool app is not just for mountaineers but anyone who wants to find the nearest peaks to climb. PeakFinder Earth shows you the peaks that are nearby and a 360 degree rendering of them too! If you're reading on a computer, click here, and it will use GPS to find out where you are to show you the peaks surrounding you. Soooo cool!
Uber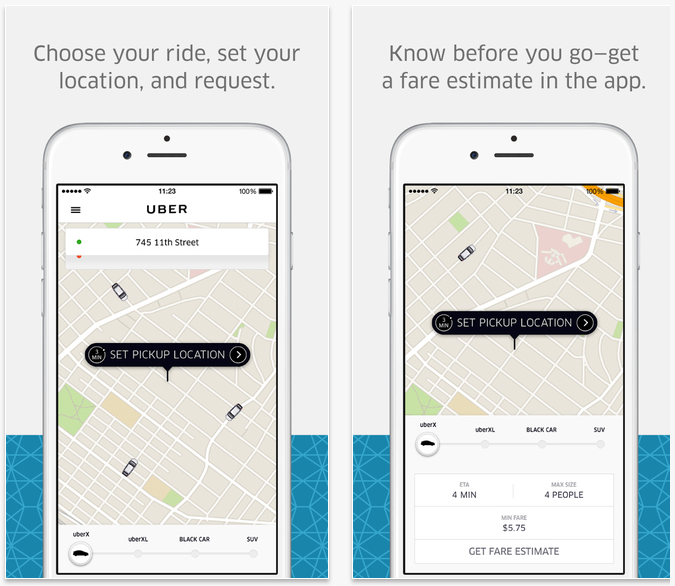 Don't ever get slugged by a taxi driver again! Uber is like a taxi service but generally speaking quite a bit cheaper. You have to load your credit card so you don't need to pay cash to the driver. Uber provides fare estimates in advance so you won't get overcharges just because you're a tourist, and if you are using Uber at peak times, Uber will let you know if your ride will be more expensive than the normal rates.
FourSquare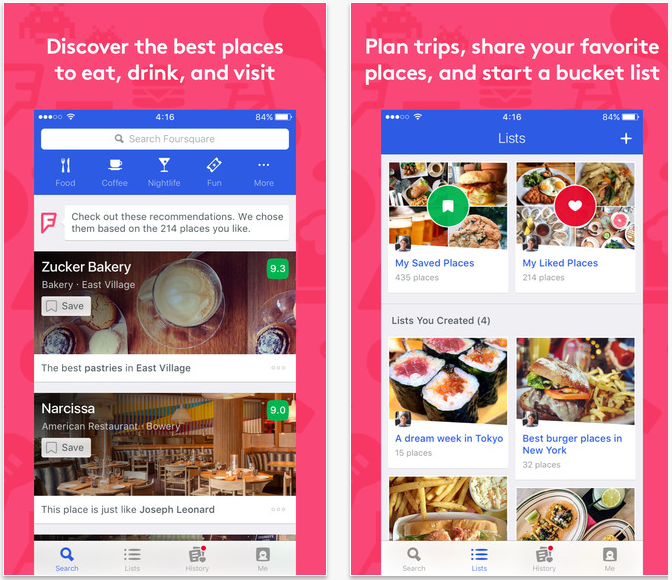 Want to head to a trendy bar? A hipster cafe? Or a delicious restaurant? FourSquare will inspire you to find some of the coolest local spots – and it will tell you exactly where they are in relation to you. This is the ultimate city guide…at your fingertips! We love the lists feature, so if you want to find the best tequila bars in Mexico, the best creperies in Paris, or the best pizza slices in New York you'll have a top list in clicks.
WiFi Map
This app is a God-send because you'll almost always be hunting for places that offer free and fast WiFi to use all of your amazing new apps. WiFi Map tells you where there are WiFi points nearby, and even provides a map to help you get there. Plus you can use it offline, which makes sense right!?
TripAdvisor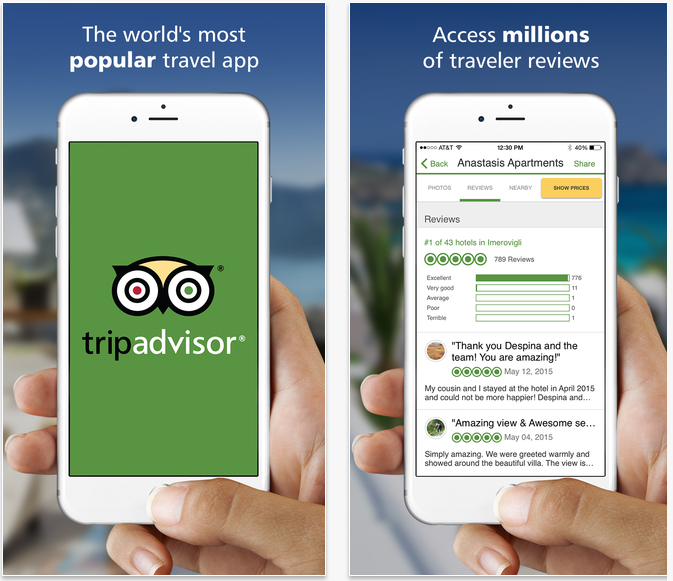 An oldie but a goodie. TripAdvisor's app lets you check out reviews of cafes, restaurants, bars, hotels, tours and more on the go. Pay it forward by leaving your own reviews. TripAdvisor is also a pretty good place to find answers about what to do in a new location, plus sometimes common questions have been answered (eg. how to get a train from Budapest to Vienna).
Skype
Another oldie yet goodie, Skype was one of the first free internet call services. If you and the person your Skyping has Skype then it's free, but you can also load relatively small amounts of cash so you can call home to your folks even if they don't have Skype. The Skype app is pretty good, just remember to load your important numbers. Don't forget to use free WiFi otherwise you'll get slugged with data roaming charges and the quality of the call might not be as good. These days Skype also has chat functionality, but we reckon it's best for calls and video calls so you can stay in touch with the people you love back home. After all, Skype is still among the most essential travel apps.
Finally, a Messenger App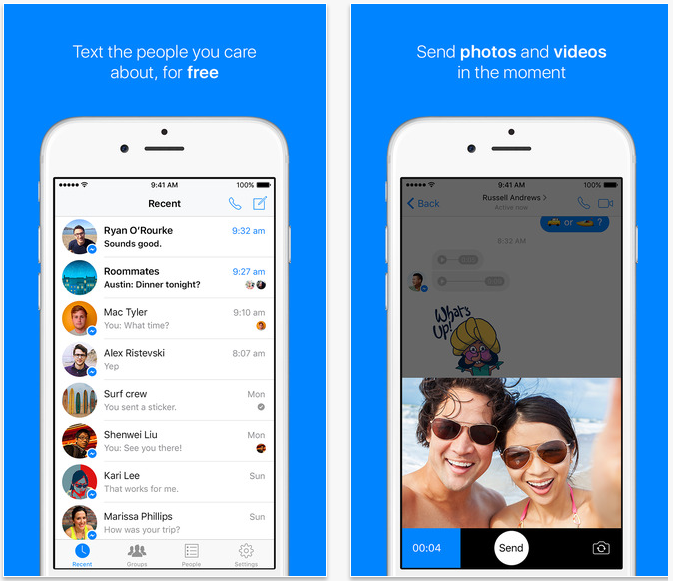 You don't want to be paying for SMS anymore – particularly not while in another country where your charges will skyrocket. So download one of the free messenger apps like Facebook Messenger, WhatsApp or Viber. Most of these let you send texts (ie. chat), make phone calls, send photos and videos, sometimes even GIFs, and of course emoticons. All this means you can stay in touch with friends and family for free if you have access to free WiFi.