Extreme Sports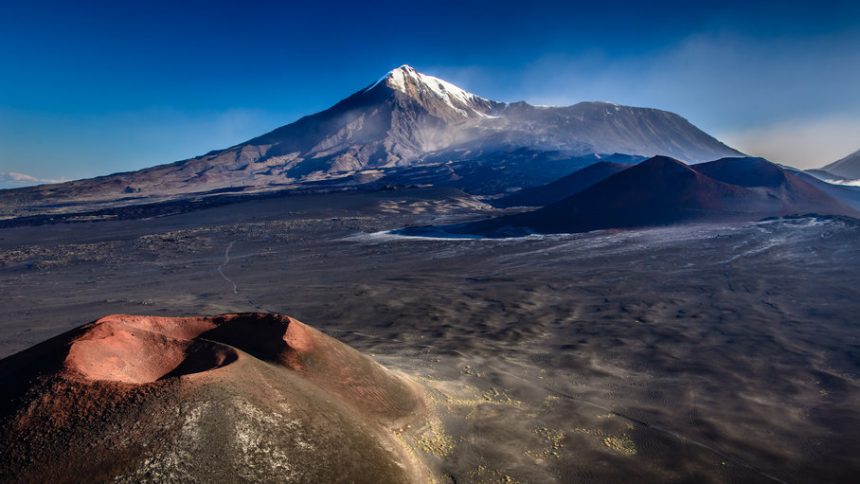 7 of the Best Skydiving Destinations
March 1, 2016
Jumping out of a plane is an exhilarating experience. It's just so counter intuitive to have the plane door open in mid-air and then position yourself to be sitting on the edge of that open door with your legs dangling out thousands of feet up from solid ground. This already goes against most people's limits, but then to propel yourself forward and out that door into thin air is next level crazy yet strangely worth it all at once. Falling in the air and experiencing that strange state of being, before the parachute opens and you can glide to earth while enjoying the serenity and the views make skydiving an extreme sport like no other.
There are thousands of skydiving spots around the world, but here are the best skydiving destinations where not just your personal limits will be pushed, but where the views offer an additional thrill.
Mountains: Mount Everest
Skydiving Mount Everest is probably one of the most expensive skydiving locations to choose. But the thrill of seeing the Himalayas and the world's highest mountain as you fall from 23,000 feet is probably a once-in-a-lifetime experience worth dipping into your savings for. October and November are typically the months when you can skydive at Everest. For relative beginners you can do tandem dives here, and for my experienced skydivers you can do solo dives too. Not only can you dive in front of Everest, and land at the highest drop-zones in the world like Syangboche or Amadablam Base Camp. Only several hundred people have made this jump, so you really are joining an elite group of skydivers.
Skydiving over Everest is bigger than a just a few hours (as skydiving is in many locations). This tour takes just over 10 days, and includes trekking days and rest days as you learn to acclimatize. The good thing is that jumping at Everest usually involves more than one jump, although the costs might be prohibitive for many readers. Costs range from about US$20,000 to US$30,000. Check out this video to see more!
If you want to jump over a mountain range in a more easily accessible way, head to Switzerland where you can skydive over the Swiss Alps and lakes at Interlaken.
Buildings: Dubai
Dubai is known for its incredible and somewhat unbelievable buildings. There's the Burj Al Arab (the world's first 7 star hotel), The Palm Islands (pictured above), the Dubai Marina, and the Burj Khalifa (the tallest building in the world) among many other incredible built forms. There's also desert and water views, plus an incredible view of the city on the coast of the Persian Gulf. In Dubai you can be a first-time skydiver so you just tandem with an experienced skydiver, learn to skydive solo, or do skydives suitable for experienced skydivers.
Islands: Hawaii
Hawaii is the epitome of island-life, and here you can skydive from 8,000 or 20,000 feet and see some of the best island views in the world. Head to the island of Oahu for the greatest selection of skydive companies. If you jump from a height of more than 14,000 feet you have more than 60 seconds of free-fall, which is the time you fall from the plane without the parachute being launched; this is the most exhilarating part of the skydiving. Then once the parachute launches you slowly guide back to Earth – the time when you can most enjoy the islands views.
Desert: Namibia
Swakopmund is a coastal city of Namibia (facing the Atlantic Coast), and is a premier site for skydiving in Africa. The best thing about skydiving here is the incredible desert landscape views. Some skydive companies here also offer a combination of skydiving and desert safari by landing in the Namibia Damaraland where after your skydive you can enjoy a safari seeing elephants and other desert animals.
Canyons: Utah
Skydive over the Canyonlands National Park and Moab Arches in Utah. Seeing the red rock formations from above is a fresh way to experience this beautiful area. Hundreds of thousands visit the Canyonlands national Park each year as hikers, mountaineers, campers and mountain biking, but a different way to see the Canyonlands is from the sky. Various skydiving companies operate from the city of Moab that's located nearby. Some operators here even let you jump naked!
Volcanoes: Kamchatka in Russia
Kamchatka is an area in the far east of Russia and the vast area is home to the UNESCO World Heritage Listed volcanoes of Kamchatka. This area includes the Klyuchevskaya Sopka, which is the largest active volcano in the Northern Hemisphere. The Valley of Geysers is also located here, as is the perfectly formed Kronotsky volcano. Another magical site is the Maly Semyachik Volcano crater lake (pictured above). Unfortunately it's not possible to skydive here if you're a newbie to skydiving. It's largely reserved for people with at least a "C" category skydiving certification. While you won't be skydiving into a volcano crater, you'll be skydiving above and past the volcanoes and land in an area of hot springs, and of course you could take a relaxing dip in the hot springs after your epic skydive here.
Glaciers: Fox Glacier in New Zealand
The South Island of New Zealand is a mecca for adventure sports enthusiasts of all stripes. But one of the most magnetic skydive location in the world is over the Fox Glacier, that's near the famed Franz Josef Glacier. In winter and summer several skydive companies offer skydives over these New Zealand glaciers, plus taking skydivers over incredible views including New Zealand's highest mountains – Mt Tasman and Aoraki/Mt Cook and the snowfields in the Southern Alps. In the plane-ride before the jump you'll get to fly over subtropical rainforests, rivers and lakes. Many companies offer several jumps a day, so you can usually book when you arrive. The most popular jumps are from about 16,500 feet, which includes about 70 seconds of freefall.