Adventure Travel in North America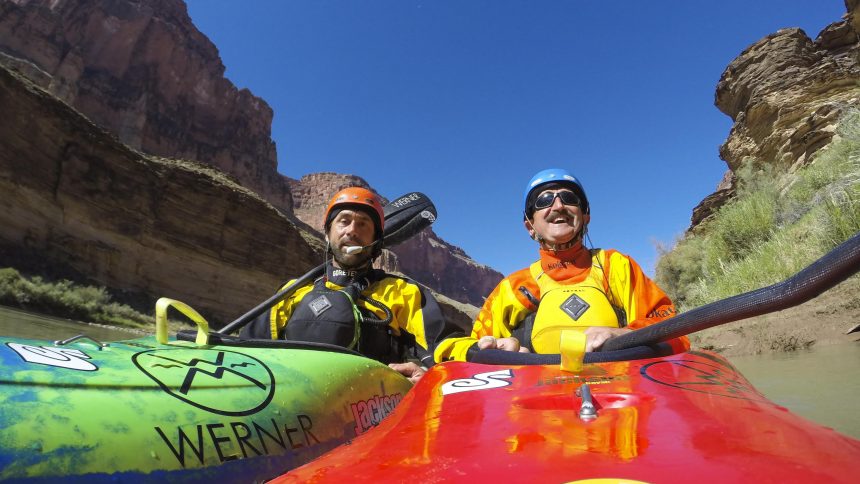 The Blind Kayakers: Erik Weihenmayer and Lonnie Bedwell
August 24, 2015
Image Credit: James Q. Martin 
Human beings have always been in search of ways to improve the capacity of human body. From now and then, we hear stories of people who have taken inspiration from the story of Icarus or Leonardo Da Vinci's flying machine. As a matter of fact, high interest in such extreme sports as paragliding, parachuting and wing suit base jumping prove our zeal to go beyond the limits that have been set by nature. Last year, the blind adventurers Erik Weihenmayer and Lonnie Bedwell took this aim several steps further paddling for 277 miles (445.788 km) in the Colorado River in Arizona's world-famous Grand Canyon in order to show that there are no obstacles that you can't overcome as long as you try hard. Thanks to courage they showed and inspiration they gave to adventure travelers, Weihenmayer and Bedwell were among the nominees for the National Geographic's Adventurer of the Year Award 2015.
46 year-old Erik Weihenmayer, author, motivational speaker and founder of non-profit organization called No Barriers USA, is known as the first blind person to climb Everest and all of the other Seven Summits. He lost his ability to see when he was 13 years old as a result of a disease called juvenile retinoschisis. As his organization's title suggest that he doesn't believe in barriers which can prevent people from striving to reach the point that they want to reach. Besides climbing Everest, he also completed Primal Quest which is regarded as one of the most challenging races in the world.
Training for the Journey was Extremely Challenging for the Blind Kayakers
Weihenmayer's 21 days of adventure in the Grand Canyon, which lasted between September 7 and 27, was accompanied by assistants who helped him with directions. However his biggest support was another visually impaired adventurer Lonnie Bedwell who paddled with him throughout his journey. 49-yeard-old former Navy Petty Officer lost his sight when he was 31 in a hunting accident. Bedwell's aim was different from Weihenmayer. He wanted to paddle separately with the purpose of scattering the message concerning the importance of supporting veterans on their journey home. Nevertheless, Weihenmayer convinced him to paddle together in order to strengthen the message as they have a common goal of inspiring people. Weihenmayer revealed the importance of having Bedwell's company stating that "When one guy who is blind goes down and kayaks the Grand Canyon, it is easy to write him off as an anomaly: 'That guy's just crazy.' But two blind guys doing it, [then] it becomes more of a story about what's possible for a lot of people."
Training for their journey wasn't easy for the blind kayakers. Weihenmayer spent 6 years to develop his paddling skills as Bedwell practiced his roll 1,500 times. When they initiated their dangerous quest, a professional team, which consisted of filmmakers, photographers, a film crew from HBO sports, and paddling assistants who communicated with the paddlers through Bluetooth headsets, was ready to experience this unforgettable journey with them.
They Managed to Paddle through Notorious Lava Falls
First two weeks of their adventure was smooth as they were performing much better than they were expected to do. However, when they reached the most challenging part of the Grand Canyon, Lava Falls, their journey turned into a herculean quest. Nonetheless, they had no intention of giving up. Weihenmayer's kayak capsized three times. After each failed attempt, he hiked back to the beginning of Lava Falls and tried again until he became successful.
Despite all the hardships that they encountered, Weihenmayer and Bedwell managed to finish their extreme journey of following what they felt. Kayaking in Grand Canyon is indeed among the most extreme watersports. Completing such a journey is quite difficult even for people who can actually see. The blind adventurers definitely deserved their place among the best adventurers of the year. Moreover, they gained good deal of publicity which has helped them attract people to take No Barriers pledge. The aim is encouraging one million people to take the pledge that says "what is within me is stronger than what is in my way."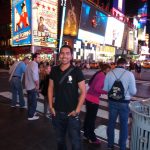 Keremcan is a passionate traveller, professional philologist and a travel writer. After spending years in different countries, he fell in love with beauty of Budapest and decided to settle down (well, at least for a while). Adventure travel and literature are among his biggest interests.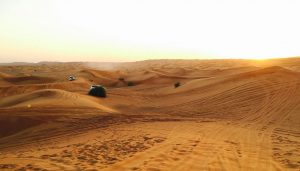 In adventure travel news, n innovative new natural desert reserve spanning 10 percent of the total area of Dubai has been launched in the UAE. The Marmoon Desert Reserve Project is set to be the site of several ecotourism projects and conservation efforts contributing to the protection and nurturing of the environment,…
Hot Topics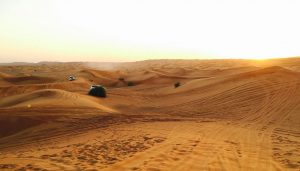 In adventure travel news, n innovative new natural desert reserve spanning 10 percent of the total area of Dubai has been launched in the UAE. The Marmoon Desert Reserve Project is…