Adventure Travel in Southeast Asia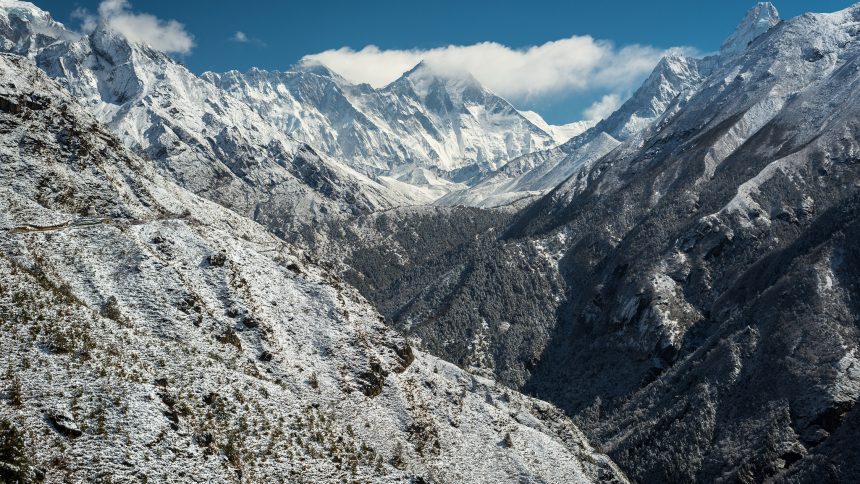 Nepal Reopens Mount Everest to Climbers
August 24, 2015
Image credit: Alejandro Pinto
Nepal decided to reopen Mount Everest to climbers for the first time since the deadly avalanche which was triggered by the massive earthquake. Nepal ended the spring climbing season due to the fatality of the avalanche which killed 19 mountaineers in April. Nevertheless, in order to stop the decline in popularity and increase tourism revenues, Nepal has given permission to climbers to climb Everest with the aim of attracting thousands of climbers as it used to do before the disaster. Japanese climber Nobukazu Kuriki, who is going to be the first climber to climb Everest after the reopening, received his permit from Nepal's tourism minister Kripasur Sherpa at a ceremony in Kathmandu on Sunday.
Kuriki plans to start his adventure tomorrow and reach the summit by the middle of September. What makes his attempt interesting is that the autumn season is known as an extremely dangerous period to climb Everest. Previously, Kuriki attempted to reach the summit of Everest four times in vain. In his last attempt in 2012, he lost nine fingers due to frostbite. However, the Japanese climber is still dedicated to reach the summit in order to spread the message that "Nepal was safe for climbers and trekkers even after the earthquake." Earlier in this month, two Indian siblings, five-year-old Kandarp Sharma and eight-year-old Ritvika managed to reach the Kalapathar peak on Mount Everest in order to spread the same message to the world.
The earthquake in April killed almost 9,000 people in Nepal. Moreover, many buildings and temples were destroyed due to the magnitude of the series of earthquakes that reached up to 8.1 Ms. Due to the intensity of the earthquake, Nepal that was among the most popular climbing and trekking destinations in the world, lost its popularity among climbers. Passionate admirers of Everest, such as Kuriki, are launching expeditions to the mountain so as to reverse the declining popularity of the mountain which is the highest mountain on Earth. Mount Everest rises 8,848 meters through the sky offering a unique extreme climbing experience for climbers. Climbing it is an ultimate aim for many extreme sports enthusiasts.