Equestrian Adventures & Animal Power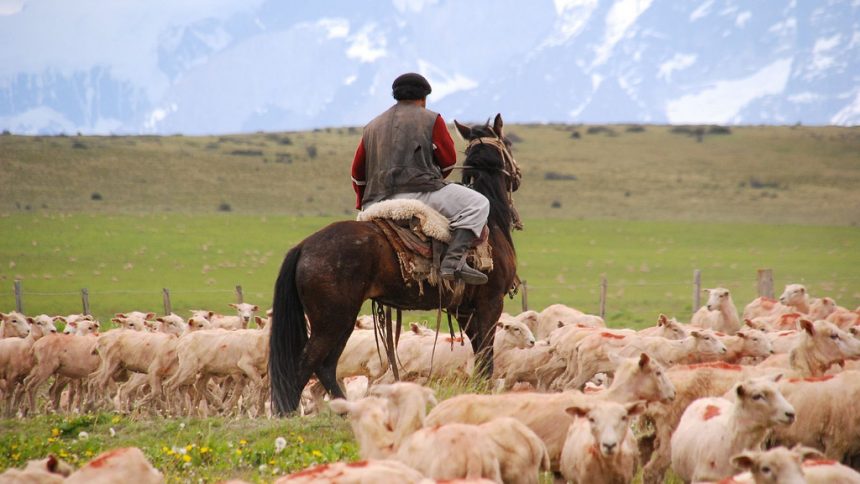 Ride the Criollo – Horse of the Gauchos
September 14, 2015
Photo by Vera & Jean-Christophe.
The gaucho incarnates the principal characteristics of South American mentality: pride, courage, honor and above all, a love of liberty, not willing to give it up for any modern comfort. You can find gauchos, the South American version of the cowboys herding their cattle all over the Patagonian grasslands. They live in what many perceive as absolute freedom, amidst spectacular landscapes, close to nature.
Heroes of legends, they are famous for their incredible riding skills. A gaucho would be nothing without his horse. They are basically one entity, the modern version of the ancient Greek centaur. The horses they ride are one of the breeds with the best endurance, and they have extreme stamina over many days. Criollos are small, compact, with a broad breast and rather short legs, and with that perfectly adapted to a live full of deprivation in the South American pampas.
Allegedly the breed goes back to a shipload of Andalusians, which came to Argentina with the first Spaniards in the 16th century. Some of them escaped into the wild and started breeding under this extremely difficult circumstances. Within a few decades their number multiplied and over time they adapted their features to their new environment. After a while, men interfered and bred them selectively, following very specific criteria, to increase the horses' positive features and characteristics.
A milestone on the Criollo's way to becoming one of the greatest sources of national pride in Argentina and other countries was certainly a Swiss-born adventurer's trip from Buenos Aires to New York over more than 21 000 km on horseback, in company of two further pack horses. Three years later, in 1928, after riding through deserts and tropical jungles, through heat and cold and across high altitudes, all 4 of them arrived healthily at their destinations. After what must have been an incredible exhausting and strenuous trip for the Criollos, they still lived happily after that for about two decades.
Today, the intelligent and willing Criollo, together with the freedom-loving gaucho is a symbol of the equestrian culture and identity of South America.
If you want to experience the gaucho lifestyle, far away from any cell phone coverage, where life is still slow and peaceful, there are plenty of possibilities in Argentina, Paraguay, Uruguay and some other South American states. All sorts of estancias (or ranches) bring you closer to nature discovering freedom on a horseback. You don't even need to be an experienced rider, since there are also programs for absolute beginners. In any way, you probably won't really be herding the cattle with the gauchos, even though they might be polite enough to make you think that you actually learned in a few days what took them a lifetime to perfect. But alone the experience to ride with these extraordinarily skilled people is worth the othen long and exhausting journey.
For the extremely adventurous multi day riding tours through the vastness of the South American pampas are offered. The horse of the gauchos is made for long outdoor adventures and you could not wish for a better companion, even though this tour are recommended for more experienced riders. If you love to sleep under the stars and don't panic if you can't shower for a couple of days, this is the perfect equestrian adventure for you!