Car Rallies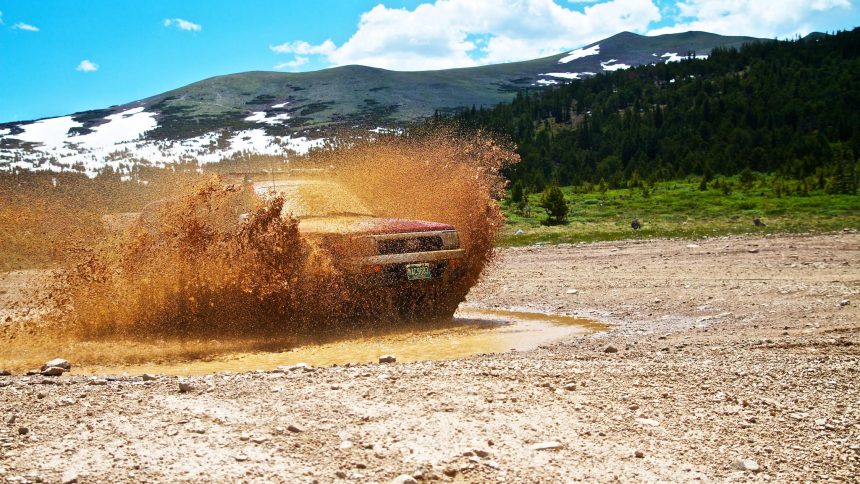 Guide to Become a Fast and Furious Driver: Cleaning the Mud off Your 4×4
September 14, 2015
Image credit: Zach Dischner
Cleaning the mud off your 4×4 is a herculean task, indeed. However, it is hard to refrain from mudding if you love extreme off-roading. For many off-road adventurers, avoiding mudding is like retaining an ascetic life. Thus, you need to sacrifice your time in order to enjoy mudding to the limits. The basic rule is simple and explicit: Wash your rig after you make it dirty.
Obviously, telling an off-road enthusiast how to wash a car would be ultimate time wasting. However, cleaning the mud off your 4×4 requires special attention and knowledge. If you follow these steps, your car will shine like Rihanna's diamond until your next mudding adventure.
First Come, First-Served
First-come, first-served is a primary service policy in many countries. If you are quick, then you have a better chance to obtain a better service. This rule applies to your car's service policy as well. If you wash it as soon as you can, you will have better results after you clean your 4×4. First of all, you should consider that if you want to join a parade and exhibit your car's mud to people to show off, then you may have a concrete layer on your car. While boosting your ego, you may ruin your vehicle. Therefore, wash it once you have the chance. Moreover, the sooner you clean your car, the easier the task gets.
Blast the Hell out of the Mud
You are a 4×4 extreme adventurer who rocks the roads and mud. It is time to blast the hell out of the mud off your car since the mud is only a visitor; it is not a part of your car in the long term. Pressure washer can be a good help for you to execute this task. However, you can also use a garden hose if the mud hasn't turned into concrete yet. You should be careful if you are using a pressure washer so as not to ruin the paint of your precious rig.
As a matter of fact, you can also take your car to a car wash. It would save you from cleaning your garage. Nevertheless, you should consider such disadvantages before you decide to do that: You will lose around $10-20. Moreover, you will lose the chance of being a self-reliant, cool adventure driver.
Wash the Exterior Gently
After you kick the mud out of your car's surface, you should clean your 4×4 gently. In other words, you should wash your vehicle as you usually do. The aim of this step is washing the rest of the mud off since it is easier to get rid of it after you blast the majority of the dirt off. In order to execute this task, you should be armed with a sponge, a brush, and a towel. After you complete this step, we recommend you to open a beer and start watching the beautiful engine of your vehicle.
Don't Forget the Engine Bay while Cleaning the Mud off Your 4×4
Most people focus on the exterior ignoring the cleanliness of the mechanical parts which are located under the hood. However, your vehicle's performance is more important than the visual presentation of your rig, right? Therefore, you should clean the engine bay since mud sneaks there easily. Nevertheless, you should be careful while performing this task as there are vulnerable electronic components in the engine bay. It is better not to turn the engine bay into Vietnam's Ha Long Bay. Thus, using a spray cleaner to get the mud out of your engine bay is a more effective solution than soaking it.
You Can't Know What is Hiding Under Your Car
Mud can turn into concrete unless you clean it before it gets dry. Once it is tough, it will be a painful task for you to clean the mud under your car. Therefore, you should park your car on an oscillating sprinkler and wait for a couple of hours. Afterwards, lie under your car and clean if there is persistent mud which doesn't want to come out. In other words, show the mud who is the boss!
Cleaning the Mud off Your 4×4 may seem like a time consuming process. However, you should keep in mind that this is absolutely necessary for you to be able to do mudding once again. Now that you completed the steps of cleaning your rig, you are ready for your next 4×4 extreme adventure.