Adventure Travel Destinations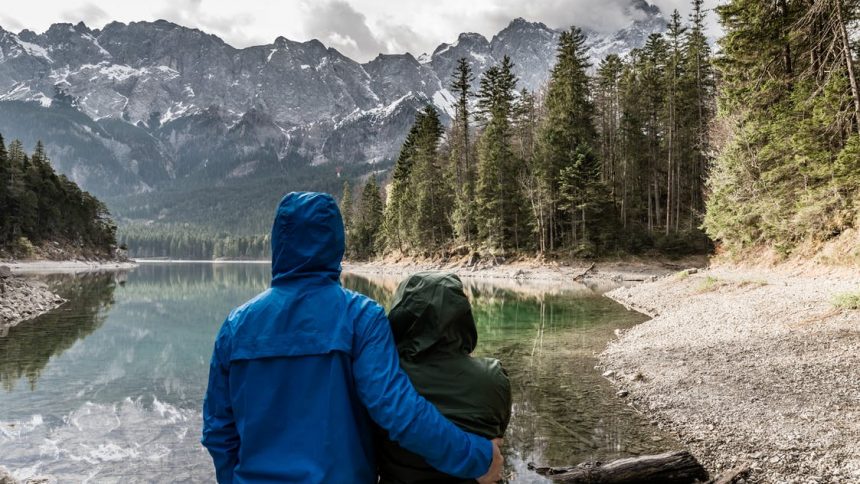 Tips for Adventure Traveling as a Couple
November 15, 2017
Whether you are planning an unforgettable adventure proposal, looking for the ultimate adventurous honeymoon destination or looking to reconnect with your partner in a wild and exciting setting, there is no denying that adventure travel and romance go well together. While travelling alone is definitely a great thing to do, and some would argue, important for everyone to try, there is something really special about exploring the far-flung corners of the world with your sweetheart by your side. Read on for inspiration and tips for how adventure traveling as a couple can keep your love life aflame.
Photo by: Gabriela Palai
Photo by: ioncnx
Adventure traveling as a couple – why is it important?
Yes, more and more couples take separate vacations. That can have some perks. Spending some time apart can be good for your relationship and allows us to explore our own personal interests. And traveling when you can is always a good idea. But traveling together might be even better.
And, as Mark Twain once wisely said: "I have found out that there ain't no surer way to find out whether you like people or hate them than to travel with them."
Studies have found that couples who travel together stay together. As we all know, traveling can be a great way to improve our perspective on life. In fact, some go so far as to say that couple who don't travel together are putting their relationship at risk.
It's not hard to see why. These are just some of the ways that traveling can strengthen your relationship:
Sharing a common goal and purpose – facing challenges together makes you a stronger team
Teaching us to be more patient and understanding with each other
Really getting to know each other, on a deeper level, while also getting to know yourself
Being forced to appreciate the present moment, free from the distractions of everyday life – work, cellphones, piles of laundry and dirty dishes and so on
Learning together. Get an education in the school of life and grow together
Creating fantastic shared memories you will cherish forever
If that doesn't convince you how great adventure traveling as a couple is, here is even more inspiration for you to incorporate adventure travel into your relationship.
Badass Adventure Couples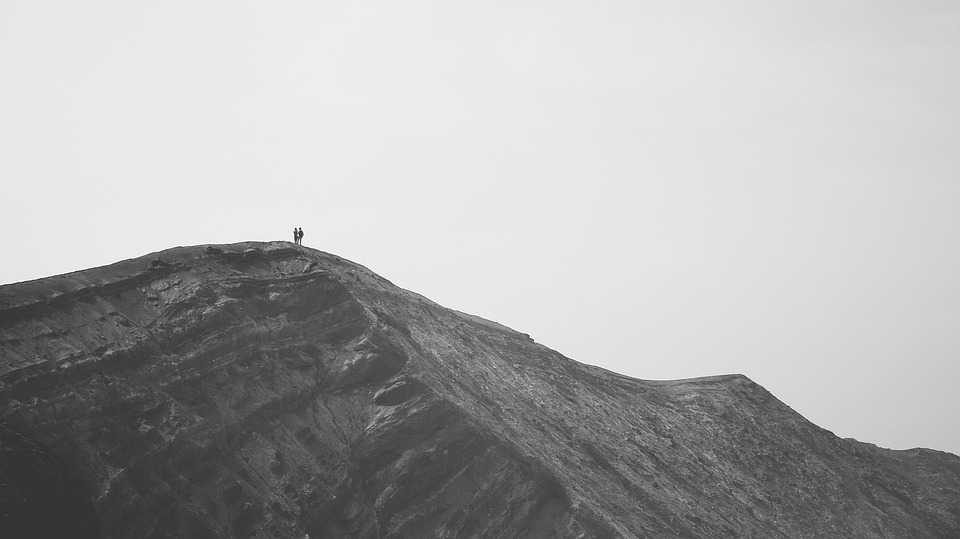 Photo source: Pexels
More and more modern couples are opting to eschew conventional ways of living the "normal" adult life – job, house, kids etc. in and instead taking the road less traveled.
Instagram and blogs are full of inspirational couples who managed to ditch their 9-5 in favour of traveling the world. Of course there are plenty who keep their jobs or even run businesses while managing to fit in a healthy dose adventure travel, which might be a more attainable goal for most of us. Either way, these couples show that their #Relationshipgoals lifestyle is possible. 
Dave and Deb are an adventure loving couple whose motto is "adventure is for everyone". They are probably one of the most hardcore adventure couples out there, having taken on almost every adventure activity you could think of. Their website theplanetd.com features travel advice, travel tips, inspirational stories and travel photography.
Franck and Richard of One Day One Travel are a French duo who have been traveling the world together for over 20 years and travel blogging since 2008. One of their most romantic travel experiences they have recounted was an over-water cottage in the "middle of Tumbak lagoon in northern Sulawesi, Indonesia. Alone, in the middle of the sea, after a beautiful sunset, under the stars and the moon, we were close to what we can call the perfect romantic spot."
For a truly wanderlust-inspiring read about a traveling couple, Miles from Nowhere by Barbara Savage is the true story of one couple's round the world cycling tour. Set in a time before fancy carbon frames and specialised touring bikes, the book follows the two-year global bike journey of Barbara and Larry and the many incredible and sometimes experiences along the way. Ultimately, it is a narrative tale of how the spirit of adventure can strengthen a relationship (and considering the many mistakes they made, a guide in how to not to travel the world by bike).
Romantic Adventures and Honeymoon Destination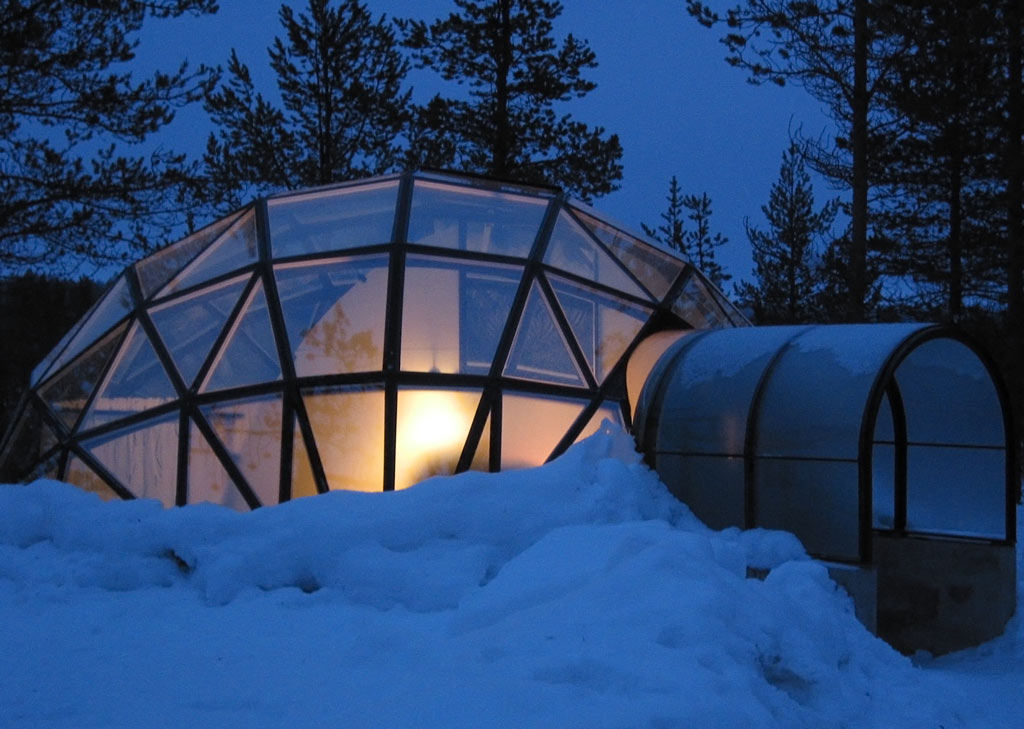 Photo by: Greenland Travel
Some places in the world are just better experienced with your soulmate by your side. Meanwhile, many couples are choosing to spend less money on their wedding and more on an unforgettable honeymoon experience, and with so many wonderfully romantic adventure destinations to choose from, it's no wonder why. 
Thrill-seeking honeymooners can explore the Devil's Pool at Victoria Falls in Zambia, where the infinity pool rests just at the edge of a deathly drop. Couples can swim in the Zambezi River to the edge and feel the force of the water flowing past their bodies before crashing down the 328-foot drop for a truly exhilarating experience.  
At the Arikok National Park, adventurous couples can go on a moonlit hike along the cliffs.
Or how about snuggling up under the stars in a glass igloo in Northern Finland in the middle of winter? It doesn't get much more romantic than this.
Dubai's Mushrif Park offers marriage counselling for couples who wish to reconnect, in the form of tree-surfing, rope-climbing and zip-lining in the park's 5,000 square meter natural ghaf forest. 
And of course, an eternal classic that always should you on your bucket list when adventure traveling as a couple is riding horseback on the beach. 
Finally, an adventure trip is also a great time to propose. Choose an incredible setting, like a mountainous view or pop the question after a skydive for an unforgettable experience and almost guaranteed YES!