Informed Traveler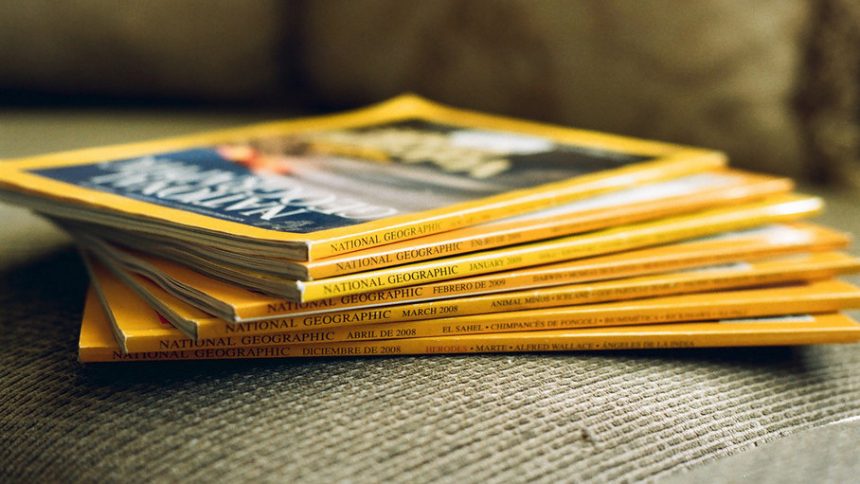 Old-School Travel and Outdoors Magazines to Collect
April 28, 2016
There are incredible online information sources for people interested in the outdoors activities, adventure travel and extreme sports, like Adventure Herald. But, sometimes it's nice to have something in your hands, that you can subscribe to and look nice on a shelf or coffee table. Here are our favorite old-school travel and outdoors magazines for you to collect.
National Geographic
National Geographic Magazine is the holy grail of old-school "ourdoorsy" and adventure magazines. The monthly magazine, with its famous yellow border and iconic font covers everything from environmental and social issues in far-flung parts of the world, natural disaster, flora and fauna, and features on various adventure sports. There's also National Geographic Traveler for those who want stories focused on travel. Nat Geo, as it's affectionately known, is also associated with incredible photography, including that iconic photo of the Afghan Girl; film making; journalism and more. It's history dates back to 1888 (!!!) and it's the official magazine of the National Geographic Society. If there's one old-school magazine to collect, it's Nat Geo.
Outside
With the motto "live bravely," Outside magazine would be popular with many of our adventurous readers. Outside is a monthly magazine, that is focused on everything about the outdoors: sports, places, adventure, fitness, gear and events. It encourages readers to have an active lifestyle by inspiring them about the adventures that await in the great outdoors. This magazine dates back to 1977, and although it's much younger than Nat Geo, it too had distinctive yellow lettering. It launched the careers of famous writers like Jon Krakauer – who wrote about climbing Everest when disaster struck in 1996, about which he later wrote the book, Into Thin Air.
Condé Nast Traveler
Condé Nast Traveler is undoubtedly a luxury travel magazine, and probably more for a female readers with its beautiful imagery and glitzy travel tips. When you realize that Anna Wintour (editor-in-chief of US Vogue) is the creative director of the Condé Nast group, which includes Condé Nast Traveller, you'll probably understand why this magazine looks as good as it does. It is the perfect coffee table collectible. This magazine focuses on lifestyle and hedonistic travel destinations all around the world, so if you're a luxury adventure traveler this is your mag!
Australian Geographic
Australia's natural environment is one of the main things that people around the world know about Australia, and – as your writer is an Australian – I can attest that one of the first things people want to know about Australia is its natural landscape and animals: the deserts, waves, Uluru, the Great Barrier Reef, our cute kangaroos and koalas, and of course Australia's catalogue of scary snakes, sharks and spiders. The Australian Geographic magazine can give you a rare insight into the land Down Under – no matter where you live. This year, Australian Geographic marks its 30th birthday, having been born in 1986. The Australian Geographic bi-monthly mag is definitely a nice collectible for those wanting comprehensive coverage of science, weather, the environment, real-life adventurers and more.
Travel + Leisure
Travel + Leisure, as the name suggests, is a magazine to inspire you about travel destinations, hotels and resorts, travel tips and best-of awards. The monthly mag is United States-based but covers the whole world. There are also some international editions in India, Russia, Southeast Asia, Mexico and elsewhere. In addition to the travel features, there are pieces by poets, artists and non-journalists. The focus is also on beautiful imagery, often featuring models lounging in exotic and expensive locales.
Gourmet Traveller
Dating back to 1966, we couldn't find a food and travel magazine we love more than the Australian gem called Gourmet Traveller. Of course there is an Aussie focus, and there are alternatives like Food and Travel based in the United Kingdom. But we love the freshness of Gourmet Traveller – its recipes are universal, and its travel tips focus largely on Europe. It's the perfect mag for foodies, who travel around the world in search of the most delicious meals. The magazine covers: restaurants, drinks, recipes, events and entertainment.
Adventure Sports
There are dozens of other magazines on specific adventure sports to suit your hobbies. For instance, Field & Stream or Outdoor Life which both include info on hunting, survival tips, fishing and more; Backcountry Magazine for skiers; Surfer magazine; Climbing magazine for rock climbers; Snowboarder magazine; and Alpinist magazine for all things mountains.