Adventure Travel in North America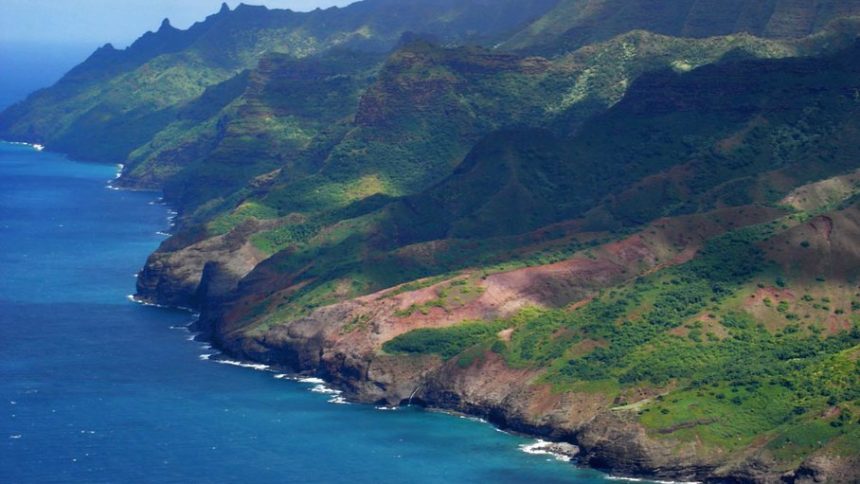 North America's Best Camping Spots
April 18, 2016
Campers are lucky in North America as there is an abundance of camp grounds for both free camping and in professionally run campgrounds in both the United States and Canada. The best bit is you have such a variety of scenery to choose from. Of course there are plenty of national parks where camping is generally allowed in the designated spots, then there's hot deserts typically found in the southern states of the US near Mexico, canyons, and coastal spots too. Use this guide to help you find North America's best camping spots for your upcoming camping holiday.
National Parks
Combined, Canada and the United States have more than 100 national parks. Some of the camping spots you can choose from are at Yosemite National Park (California, US), Glacier National Park (Montana, US), Banff National Park (Alberta, Canada), Jasper National Park (Alberta, Canada) or Denali National Park (Alaska, US). In most of these national parks, you must stay in the designated camping grounds, although some do allow free camping. In many you have to pay and entry free, and you will be registered to that national park rangers know who is in and who is out. There are often facilities like showers and toilet blocks, and sometimes powered camp sites.
Cliffs and Canyons
Among the national parks some are particularly for those who want to go camping amid the incredible scenery of cliffs and canyons. For example, the Zion National Park (Utah, US), Grand Canyon (Arizona, US) and the Arches National Park (Utah, US). While camping in such areas, it may be a bit more difficult to take you gear in on a car, particularly if you want to camp in a more remote area. Sometimes, hiking will be involved, which means you will have to take your camping gear on your back. It's particularly important to have a supply of food, water and first-aid stuff should anything go wrong.
Desert Camping in North America
Some of the United States' deserts allow for camping, particularly interesting for campers could be Joshua Tree National Park (California, US) and Big Bend National Park (Texas, US). The key in desert camping is not to die. Jokes aside, deserts can be hostile environments extremely hot during the day, freezing at night, and there's the obvious lack of natural water sources to contend with. Don't go it alone unless you're experienced, always have food and water stores, and try to remain in contact via cell phones or satellite phones. Let people know where you're going, and how long you'll be so that if something goes wrong the search party knows where to look. Likely, you'll be driving in by car so make sure you have gas reserves so that you don't get trapped cause you've run out of petrol. Depending on where you are nature can be a threat including snakes and scorpions. Plus, if you're eating of the land know what to eat as you don't want that tasty looking berry to accidentally kill you. Finally, make sure you know at least the basics of navigation and have various navigational tools so that if your GPS dies on you, you still know where on Earth you are and most importantly how to get out! While most of these rules apply to most camping locations, they're particularly important during desert camping because the heat can be a killer. Even when placing your tent – if you're going to leave it in the hot sun – it will become an oven by night, plus the sun can even melt pars of the tent making it unusable.
Beaches and Waterfront Camping in North America
Finally, with giant coastlines (and some islands) plus inland rivers and lakes galore, there are plenty of waterside camping locations in North America. Try Eleven Point National Scenic River (Missouri, US) or Pacific Rim National Park Reserve (British Columbia, Canada). Then – and obviously this is not North America per se – head to the US island of Hawaii and do some camping somewhere along the Napali Coast on Kauai.
Eleven Point is particularly interesting for campers, because there are so-called "float camps" set up along Eleven Point River for those who are doing sports like kayaking etc, but then also want to camp the night. Approximately seven such spots exist, and there are toilets and sometimes other facilities available at these specific designated spots.
Along the Napali Coast there are two campgrounds – both of which require permits – at Kalalau Beach and the other at Hanakoa Valley. There are actually tour companies that can combine a sea kayaking tour with camping at both sites, which you should consider if your love for camping is matched by a love for sea kayaking! An alternative is to hike the famous Napali Coast doing the so-called Kalalau Trail. This hike is almost 20 kilometers long so you can split it up by overnight camping too, although you will have to take your camping gear on your back. Both camping spots are limited by permits so you need to organize this in advance.