Extreme Travel Adventures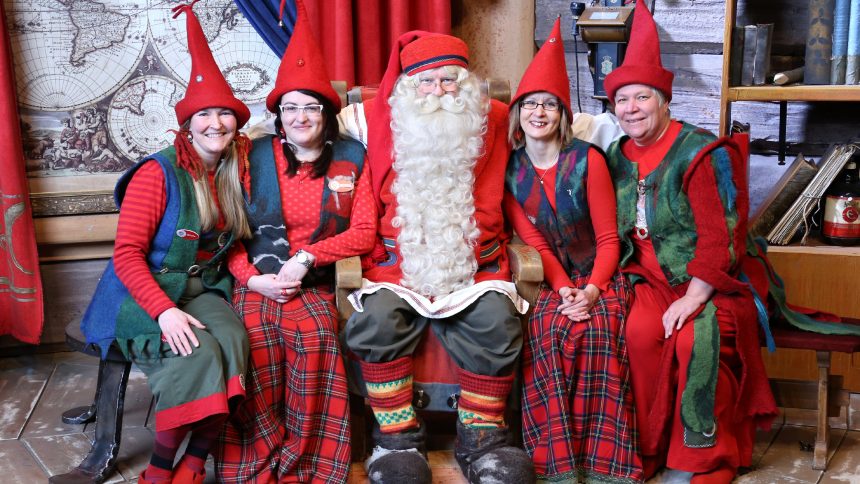 Most Adventurous Places to Spend Christmas
December 9, 2015
You could spend Christmas at home, doing boring family things with your irritating in-laws and weird cousins, getting socks and other useless things you don't need. OR you could go on a holiday, which broadens your horizons and ensures you truly will have a merry Christmas. Here are the most adventurous places to spend Christmas, in one handy list.
Bethlehem
Of course, it makes sense that at Christmas you might visit the birthplace of baby Jesus, but yet it seems only the most devout, or the most adventurous travellers, get to Bethlehem in late December. Obviously, your first stop should be the Church of the Nativity where Jesus was born (it also happens to be one of the longest-running churches), but there are also many other sights here that are important to Christians. From a more modern-perspective while in Bethlehem it's worth seeing the Banksy art and other graffiti on the walls dividing Israel and the West Bank.
Remember the West Bank can be a challenging place to visit for both security reasons, as well as sometimes for technical reasons (for example, long waits at checkpoints). Plan ahead, go with a local guide, check up to the minute travel warnings and dress/act appropriately. While on a visit to Bethlehem you're likely to either stay in, or at least visit, nearby Jerusalem. In Jerusalem you'll also have the chance to see other sights of significance to Christians around the world. For example, the Mount of Olives (including the Church of All Nations and the Garden of Gethsemane next to it), the Church of the Holy Sepulchre, or walk the Via Dolorosa to see the Stations of the Cross. Further afield you could visit Nazareth – the home-town of Jesus, or Qasr el Yahud on the west bank of the River Jordan where Jesus is said to have been baptized.
Germany
We're not even going to pick a specific spot in Germany, because plenty of towns, villages, and cities have amazing Christmas traditions. First stop is always the main square where there is usually a winter Christmas market and a giant Christmas tree brightly coloured in lights and decorations. Of course the bigger cities like Berlin and Munich always put on a good Christmas party – remember that for Germans Christmas is a family affair, so either travel with others so you don't get lonely, or head to a hostel where you can meet others and celebrate together.  Other romantic spots include Neuschwanstein (where you'll find the castle that inspired Walt Disney's Cinderella castle) or for a guaranteed white Christmas find a chalet in the Bavarian Alps!
Other spots in Europe with amazing Christmas markets and special yuletide events include Vienna, Prague, Budapest and Tallinn.
Finland
We wrote recently about where to find Santa Claus' home, and one of your best bets for finding the big jolly man in red is in Finland's Lapland region. Head to Santa Claus Village in the town of Rovaniemi, and stop by Santa Claus' office where he's available most days to pose for photos and hear your Christmas wish-list. There's also a special post office, and museum, as well as the coveted Elves' Toy Factory. While in Finland, you'll find that December is a great time to be there because the green-tinged Northern Lights should be on show. Check out our recent article on 8 spots to see the Northern Lights this Winter for more information.
Have a Hot Christmas in Sydney
Everyone north of the equator imagines the perfect white Christmas, with some hot wine, and winter Christmas markets. But for those south of the equator you're more likely to spend Christmas at the beach in a bikini! So if the thought of Santa Claus in his big suit in 40 degree heat makes you sweat maybe it's time for you to have a super adventurous Christmas holiday in Australia. Head to Sydney for a Christmas like no other! A typical Christmas Down Under is celebrated on Christmas Day (the 25th) not Christmas Eve. Many have a BBQ becasue it's so hot, and spend the afternoon playing cricket in the backyard. Others have picnics or head to the beach. It's a much more relaxed affair, but still full of Christmas cheer. For fans of cricket, or those who just want a very traditional Aussie experience, head south to Melbourne to the MCG on Boxing Day (the 26th) for the Boxing Day Test (which is a cricket event, by the way).
Vatican City
Obviously, Christmas has a decidedly Christian theme – so we simply had to include the Vatican City (located within Rome). Even if you're not Catholic, or not religious at all, as the home of the Pope the Vatican is a stellar place to spend a fascinating Christmas, steeped in Christian tradition, and pomp and ceremony. There's a huge Christmas tree set up in St. Peter's Square, plus a giant nativity scene, and the Pope holds a midnight mass on Christmas Eve inside St. Peter's Basilica but this is telecast on big screens in the square itself so you can soak up the atmosphere with thousands of others. At noon on Christmas Day the Pope makes his Christmas address from the balcony of the Papal apartments.
Merry Christmas wherever you're spending the holiday this year!