Informed Traveler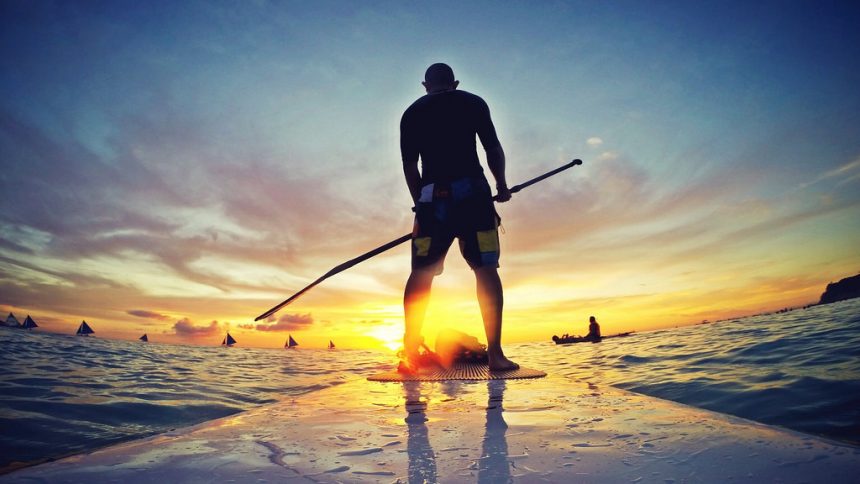 Gift Ideas for Adventure Travelers
December 9, 2015
Christmas is coming up and if one of your friends or family members is an adventure traveler, then it's time to start thinking about what present you could buy them that they will actually love – and use. While their first-choice would probably be a round-the-world plane ticket while they tick things off their bucket list during a year-long adventure, you're probably not going to be forking out tens of thousands of dollars for that, now are you? But that doesn't mean you can't get them a gift they will really need for their next adventure holiday, without breaking your bank balance at the same time. Check out our tips on the best gift ideas for adventure travelers that you can sort out in time for Christmas!
1) Go Pro
Ok, so we said we'd pick reasonably priced-items and GoPro cameras, typically, are not exactly cheap, but it's good to know that there are now some cheaper alternatives out there. GoPros (or a budget alternative) are great for adventure travelers and extreme sport-lovers, because they are a hardy camera built for this exact purpose. There are many cool things you can do with a GoPro like affix it to your helmet and take it with you while bungee jumping, extreme back-country skiing, or skydiving. The good thing about a Go Pro is that when it's affixed you're able to be hands-free, while it captures the most incredible scenes – the GoPro can capture the exhilaration like no other camera or videography equipment. But just make sure to remind your loved-one to have it facing the right way – you don't want them to end up like this guy. Ooops!

Alternatively, you could get your loved-one a crushproof, freeze-proof and waterproof camera.
2) Adventure Sport Equipment
Unfortunately, a lot of adventure sport gear doesn't come cheap, so your adventure-sports loving friend might be dreaming of some sweet equipment but might not have enough funds. The type of gear they'll need obviously depends on the sport they're into. Although it's always best to check with them first as there could be specific brands or fits that they need to do their sport effectively. It could be anything from a wetsuit, to goggles, to snowboard or ski gear, or even more specific equipment needed for hang gliding, scuba diving, or ice-climbing. There are quite a few stores that sell equipment across different sports so a gift-voucher to one of these stores could be a better (and easier) alternative.
3) Travel Gear
If your friend is an adventure traveler, chances are they're not going to be staying in 5 star hotels, but rather seeking out chances to go backpacking, stay in hostels, or go camping. You need quite a bit of gear to do this, so any of the following could be a great gift idea: one or two-man tent, sleeping bag, foam mattress, backpack, daypack, hiking shoes, quick-dry towel, compass, dry-bag, headlamp, multi-tool (like a Swiss Army Knife), or a worldwide adaptor. If they have a trip scheduled already you could buy them a map, a local guidebook, or a basic phrase book for their specific destination.
4) Survival Kit
Adventure travelers can face all kinds of challenges. For example, insect bites, cuts, sunburn, or blisters can ruin a day, so a first-aid kit with basics like antiseptic cream, insect repellent, band-aids and painkillers can be a heaven-sent in the time of need.
But not all the challenges are medical. Despite being a particularly hardy set of travelers, there are times when even the most intrepid traveler can be at the end of their patience. One good example is during an unexpected flight delay, or say a 24 hour airport layover, a 13 hour flight, or an overnight train journey. So we recommend a few things like a travel pillow, an eye mask or earplugs as something that will surely help them through a not-so-great situation.
If you know they have a long stop-over at an awesome airport like Singapore Changi Airport then you can buy them a full body massage or facial at one of the beauticians there (purchase online, or give them the equivalent local currency in cash), because a little pampering never hurt anyone! If they have an e-reader (like a Kindle) you could buy them some books for when they have time to spare.
If they're going somewhere that uses a different currency you could get them an envelope with that currency inside so they can survive the first few hours in a new country without having to worry about finding a money changer or ATM straight away. The equivalent of an amount like US$20 or US$50 would be enough to get them a taxi or ticket to their accommodation as well as a bit to eat for instance.
Finally, the ultimate in survival goodness is a power bank, so that your adventure traveler's phone, camera, laptop or iPad never dies on them at the worst possible time.
5) Pampering Pack
We've already mentioned the basic survival kit, but sometimes after weeks or months of hardcore traveling all you want is a bit of pampering. You could give your friend a hammock so they can tie it up between trees and take a nap anywhere, anytime. Or you could get them some moisturizer for when their heels inevitably dry out. You could also give them a small bag of treats (like chocolates from home) that they might be seriously craving while away.
If you want to turn up the pamper-factor, say you know that your friend will be spending a few days in X capital city, you could book a ticket online to a theatre show or concert there that they would love. That way they can have an amazing cultural experience that they might not have paid for, if it wasn't for your thoughtful idea.
6) Boring But Useful Bits and Pieces
Adventure travelers often go to places that are a bit off-the-beaten path, so any of the following could be useful for them: water purifier (for when the water isn't safe to drink), money wallet, spare lock (for when they store their luggage), passport case, travel wallet (to store tickets and itineraries), an alarm clock (for when their phone is out of battery but they need to wake up at 4 a.m. for a flight).
7) Comfortable Clothes
We mentioned travel gear and extreme-sport equipment earlier, but there are also a whole raft of clothes intrepid travelers need: comfortable socks, hiking boots, thermals, waterproof jacket, breathable and quick-drying clothes, zip-off pants, a scarf, gloves, sunglasses. The list is literally endless. Find out where their next trip is and see what basic clothes they might need. Remember, a pair of flip-flops or sandals (or "thongs" if you're an Australian) are also a necessity – think of all the public showers most adventure travelers use!