Adventure Travel Destinations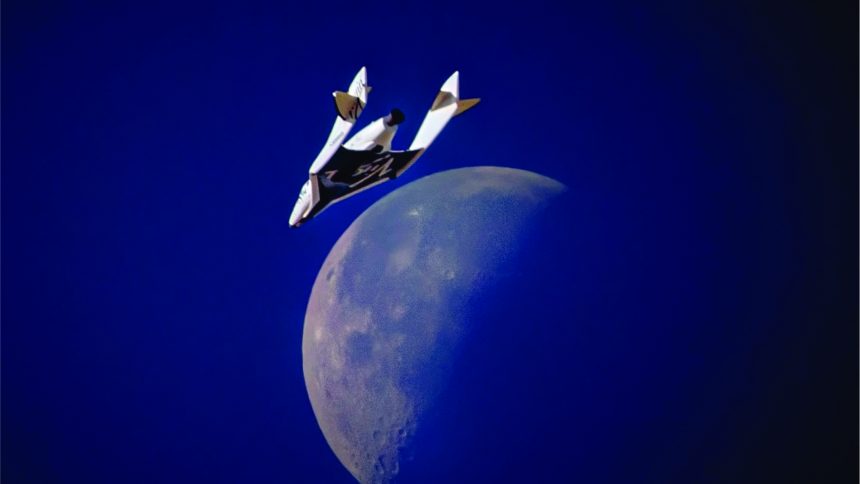 Virgin Galactic Plans Space Flights for Normal People
December 11, 2015
While ordinary people might dream of what it's like to be weightless in space, or to look back at Earth from afar, it's a reality that has been off-limits for normal, non-astronauts in the past. It could soon be a reality as Virgin Galactic plans space flights for normal people. Although the price-tag is hefty, the program opens a window to a new type of holiday: space travel. We can only hope that after the first several expensive flights, competitors will join the market, prices will reduce and Virgin Galactic, along with other such companies, could make a few minutes in space an option for aspiring astronauts, as well as everyday adventure travellers.
About Virgin Galactic
You might know businessman Richard Branson's Virgin brand from the airline, phone company, gyms and many other pursuits all using the Virgin brand name. Virgin companies always seem to be shaking up existing industries, and now it seems Richard Branson's Virgin Galactic is trying to do the same with space exploration by opening a new frontier in space flight that allows "everyday" people the chance to experience space. While more than 500 astronauts have been to space, there's never been a chance for ordinary people to head up, but Virgin Galactic is trying to create that window of opportunity.
The flights wouldn't come cheap – Virgin Galactic requires an upfront deposit of $250,000, but if you have this dream – and that amount of cash to spare – you can apply to be a future astronaut here. Virgin Galactic's aim is for a broader group of people from different cutures, different ages, different sexes, and different backgrounds to have the chance to see Earth from space.
What Would a Virgin Galactic Flight Be Like?
The "spaceline" has two aircraft at the moment: SpaceShipTwo and LauncherOne. Virgin Galactic says space flights will normally take place at dawn. After getting a final safety briefing, and changing into custom-made spacesuits, the budding astronauts will be driven to the launch site. Once everyone is buckled in to custom-made seats, there's liftoff. Once the launcher, WhiteKnightTwo, reaches 50,000 feet, SpaceShipTwo will rocket at 3 times the speed of sound to break through the Earth's atmosphere. After this thrilling experience everyone onboard will transition to the silent calm of weightlessness.
There's no clear line to distinguish the Earth's atmosphere and outer space. NASA and the US Army for instance say it's at 80 kilometers altitude, while the "Kármán line" used by many countries outside of the US say it's 100 kilometers up. No matter which boundary is considered the correct one, SpaceShipTwo is designed to go to a higher altitude than even the Kármán line. Once in space, the world's newest astronauts can leave their seats and experience the feeling of weightlessness. Astronauts will now have a brilliant view of Earth and the contrast to the blackness of space via 12 big windows. They'll spend a few precious minutes savouring the moment before returning to their seats.
SpaceShipTwo will then re-enter the Earth's atmosphere, before gliding down to original runway. Once landed, the astronauts will join family and friends to celebrate being home, having gained the ultimate experience.
When Will Virgin Galactic Launch?
Virgin Galactic is in the design/build/testing stages, and the company says abut 700 people have already applied to fly to space with them when the program starts taking passengers to space. As we mentioned WhiteKnightTwo is a jet aircraft designed to carry SpaceShipTwo (or the alternative spaceship called LauncherOne). SpaceShipTwo is a reusable spacecraft designed to carry 8 people to space at a time. It's not clear exactly when this form of space tourism will take off, but Virgin Galactic is pressing forward with the various facets of the project. There have been numerous setbacks including in October 2014 when one of the company's SpaceShipTwo aircrafts fell apart mid-air. One pilot died in the incident.
Those who are on the waiting list of aspiring astronauts include celebrities and millionaires (totally understandable given the massive price-tag) and they range from 10-year-olds to 90-year-olds! Rumours have it that those who have made the massive deposit to become a space tourist include actors Angelina Jolie and Brad Pitt; former Formula 1 racing car drive Niki Lauda, celebrity Paris Hilton, physicist Stephen Hawking, and Sir Richard Branson himself!
If this interest you, our recent article about planned manned-missions to Mars might also interest you. Read it here.
Would you want to fly to space? Tell us in the comments section below.