Real Adventurers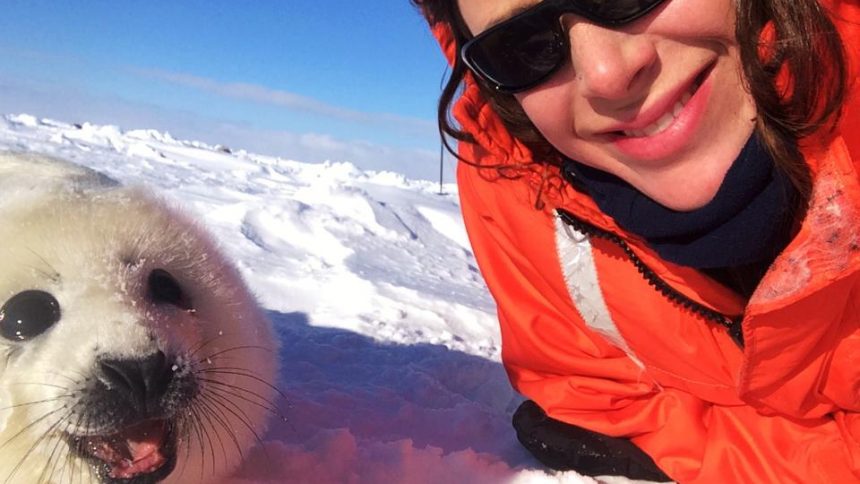 Jessica Pociask – Explorer, Adventurer and Hopeless Idealist
August 3, 2015
Jessica Pociask might well be one of the most adventurous women of our times. At the young age of 35 she is the owner of WANT Expeditions, the world leader in highly personalized, conservation-oriented small group travel, and has lead about 100 expeditions to about 80 countries herself. Being a travel writer and a nature photographer are only a few of her talents, she also holds a research position at the National Museum of Natural History at the Smithsonian.
Even though the small town girl from Traverse City in Michigan took her first international trip to Europe only at the age of 16 with her high school orchestra, the passion for discovery and travel had been growing in her since her childhood. Fueled by the travel stories of her aunts and uncles, her grandfather's musty collection of national geographic magazines and Richard Halliburton's "Book of Marvels"; that takes its readers to ancient cities, mysterious tribes and fascinating wildlife, she finally stumbled across encouraging books of Freya Stark. Stark, one of the few women in travel literature, traveled extensively in the Middle East and Afghanistan in the 1930s, being one of the first non-Arabians to travel the southern Arabian deserts.
After working seasonal jobs for several years, traveling, and volunteering on environmental projects besides, she finally enrolled in university and earned a degree in natural resources management.
The final turnover came eventually in 2006, when she went on a trip to Antarctica to study climate change. She realized that working on expeditions, to find a deeper meaning and see places that only few people have seen before, was a real career option.
Then, in 2007, she developed Wildlife and Nature Travel – WANT was born. In the beginning, the company promoted also other companies' travel packages, but Jessica Pociask set her focus on developing and offering her own tours. The company's success grew quickly, with 5 tours in the first year to around 40 trips in 2014 and 10 hired guides, many of them biologist, geologists and ornithologist, all of them with extensive knowledge about the area where they operate. By now, WANT is the world leader in highly personalized, conservation-oriented small group travel. Even though as owner, she has countless responsibilities, Jessica still leads many of the expeditions herself
But WANT is not just another travel agency. The tours that are offered are unique, be it a journey deep into Mongolia, watching Bonobos in the Democratic Republic of the Congo, or visiting the sub-Arctic islands in the Indian Ocean. Most importantly, they are always based on responsible tourism, environmental conservation and cultural sustainability. Jessica Pociask's lectures on her trips never only touch facts or simple observations, but she sets the observed into a political, social and economic context targeting informed travelers.
Minimizing her company's eco-footprint is another important foundation of Jessica Pociask's business philosophy. For instance, providing her clients with stainless water bottles and buying only 15 liter cans, she has managed to save about 100 000 plastic bottles over the years.
That she is not only a good organizer and passionate explorer, she has proven many times, be it by saving a photographer from an angry seal-mom or while being stuck in Mali with her expedition group during a military coup. No matter the challenge, she keeps a calm mind and finds a solution.
An extremely high return rate of her clients proves that she is doing something right.
Jessica Pociask and her passion for discovery and travel and her consistent effort to make a positive impact in our world are already inspiring for many and should be an example for many more.