Adventure Travel Destinations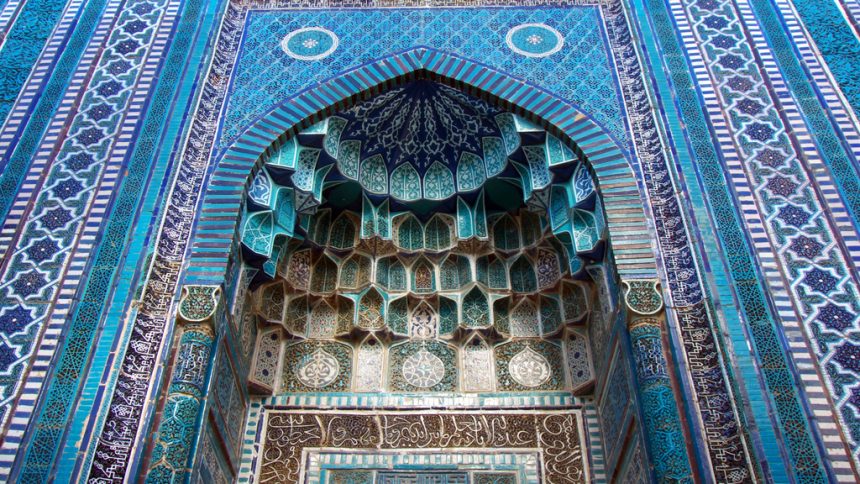 10 Tourist Free Adventure Destinations
August 3, 2015
Trying to escape the tourist crowds and their selfie sticks? Looking for a real adventure? Here are our top 10 destinations to get off the beaten track and find the best tourist free adventure destinations!
Kozara, Bosnia and Herzegovina
Located between the rivers Una, Sava, Sana and Vrbas, this national park is an ideal destination for hunters, since about 180 km² of the park are designated hunting grounds, where pheasants, boars, hares and ducks are authorized to be shot.
Also nature enthusiasts will not be disappointed in a different, gun-free part of the park, where you can hike and bike till you are tired of the dense woods and hilly meadows.
Bosnia and Herzegovina is still recovering from the war 20 years ago and hasn't made it back on the tourist radar yet. Considering its landscape full of green valleys, soft hills, steep mountains and wild rivers in the deepest shades of blue, it won't be a secret much longer, so don't wait and just go!
High Tatras, Slovakia
On the border of northern Slovakia and southern Poland, the High Tatras Mountains rise up into the sky. They are part of the bigger Carpathian Mountain range that spreads across Eastern Europe. The High Taras alone boast with 17 peaks over 2500 m, the Gerlachovský štít with 2655 m being the highest one.
Most of the mountains are part of the Tatras National Park, full of ice cold mountain lakes, hidden waterfalls, deep forest and meadows full of alpine flowers. And even though the area is one of the most popular tourist destinations of Slovakia, the approximately 600 km of hiking trails offer enough opportunities to escape the crowds and go on your own private adventure.
Little Petra, Jordan
You always wanted to have an ancient town all for yourself while exploring it? Then Little Petra is the right place for you. Just a 15 min drive from its big, overcrowded brother Petra, Little Petra is an oasis of calm and quiet in the tourism machinery of the region.
After walking through a narrow gorge, you can explore the almost 2000 year old rooms, that have been carved deep into the stonewalls. The adventurous can venture beyond Little Petra and hike through the backcountry,where you will discover how diverse deserts landscapes can be. However, this requires a local guide, since the tracks are not signposted and the desert can be as deadly as it is beautiful.
Cerro Cora National Park, Paraguay
Those who are equally fans of nature and history should pay Cerro Cora National Park, the largest protected area in Paraguay, a visit.
Hiking trails lead through rain forests, to rivers, waterfall and abrupt hills. On your way you will meet tortoises, monkeys, armadillos, anteaters and some say there is even a jaguar.
But Cerro Cora National Park is not only a place of natural beauty, but also of historical importance. The last battle of the Paraguayan War took place here in 1870. There are also ancient petroglyphs in caves all over the park, some of them as old as 5000 years.
Gates of the Arctic National Park, Alaska
This one is for the real adventurers and lone campers, who want to roam towering mountains, glacier-shaped valleys and unbound rivers for days without seeing another human soul.
The Gates of the Arctic National Park is with roughly 11000 visitors per year the least visited national park of the USA. It is located in Alaska, north of the Arctic Circle and with a size of almost 35 million hectare it is even bigger than some European countries.
There are no roads in this untouched vastness, no trails and no visitor facilities. Trips have to be well prepared and you need to bring everything you need. Don't forget your camping gear!
Virunga Mountains, Rwanda
The Virunga Mountains consist out of eight volcanoes along the northern border of Rwanda, the Democratic Republic of Congo and Uganda. They reach up to 4500 m in the air, with Mount Karisimbi being the highest one.
The Virunga Mountains are home to the critically endangered mountain gorilla but you have also the chance to catch a glance of chimpanzees, mountain elephants and the shy golden cat, if you are not too busy admiring the view over the African savannah at the foot of the mountains.
All volcanoes are dormant, except of two, which are both in the Democratic Republic of the Congo. While due to safety reasons it is generally advisable  to explore the Virunga mountains from the Rwandan side, an ascent from the DRC will reward you with views on the glowing lava lake of Mount Nyiragongo, which can be seen from miles.
Silk Road, Central Asia
Even in our modern days, the Silk Road still oozes a touch of ancient mystery. This age-old trade network was once the connection between east and west and lead from Europe to adventures in Central Asia and across to China.
Follow the same routes that traders took already more than 2000 years ago, no matter if you travel the whole distance of 6000 or chose just a shorter party. Drive through vast deserts and endless mountains, discover small villages and ancient cities, some long forgotten, some still a hub of modern life.
No matter if you drive alone or join a rally across Central Asia, this is one of the last real adventures of our time.
Gibb River Road, Australia
How about a 660 km drive through Australia's Outback? The Gibb River road is a dirt road with only short bituminized sections and several river crossings, that runs in east-west direction through Kimberley in western Australia.
The former cattle route has scenic views of geological formations and natural sceneries and tackles several national parks that are well worth a stop. Your steady companion is Gibb River, that runs nearby the road. Take a bushwalk at Lennard and Bell Gorges, or a swim in Windjana Gorge National Park. Whatever you do, try not to be eaten by freshwater crocodiles!
Svaneti, Georgia
Georgia, located in the Caucasus on the eastern end of the Black Sea, is a stunning country full of history and untouched nature. And luckily it is not yet overrun by the Western tourist crowds.
Undoubtedly one of the most beautiful regions is Svaneti in Georgia's north, once part of the ancient kingdom Colchis, from where the greek hero Jason stole the golden fleece.
Today, the entire mountainous region covered by deep gorges and dark woods and interrupted by small villages with the typical Svanetian towers that were built in the 9th-12th centuries, is a UNESCO World Heritage site.
There are endless hiking possibilities or you can take a road trip around the Caucasus and enjoy the famous Georgian hospitality, not to mention the challenging, yet invigorating, offroading adventures to be had!
Ciudad Perdida, Colombia
This is your chance to get the real Indiana Jones feeling. Ciudad Perdida (Spanish for "Lost City") in the Sierra Madre Mountains of Columbia, was built by the Tayrona Indians around 800 AD and rediscovered by treasure hunters only in the early 1970s . Today, all that is left are circular stone terraces, reconquered by the surrounding jungle.
The only way to get there and back is a track of several days (4, 5, and 6 day tours are offered). You'll cross rivers, ascend or descend steep slopes and slip on muddy paths and surely you'll never be as close to understanding how the early discoverers have felt than while tracking through the Colombian jungle.