Informed Traveler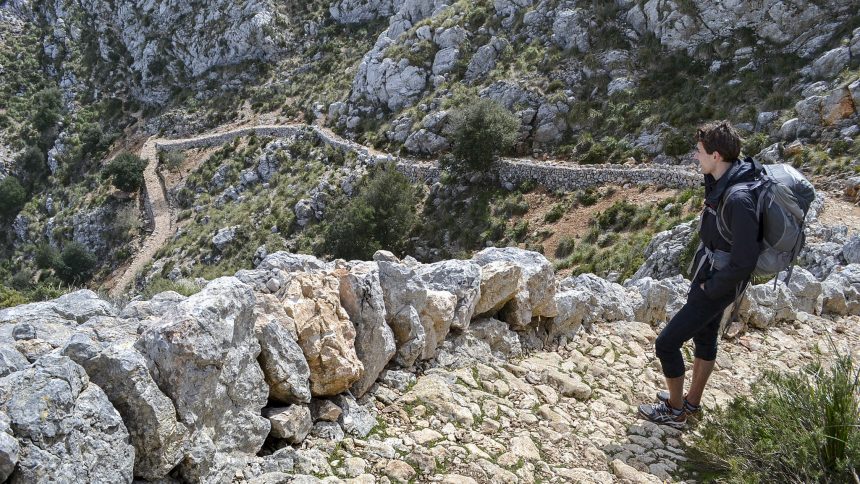 How to Stay Fit While Travelling
January 18, 2016
Whether you're going on a short adventure travel holiday, or a longer backpacking trip of months or even years, it pays to stay healthy while travelling. While it can seem impossible with all of the delicious street-food on offer, drinking opportunities galore (did someone say pub crawl?) and having no schedule to keep to, it actually is possible to squeeze in some changes that will ensure you come home as healthy or even healthier than when you left! Here's how to stay fit while travelling.
Photo By: Kristoffer Trolle
Travel Insurance
Firstly, a boring but important point. You must have travel insurance (one that has appropriate health cover included). It's a must for staying healthy while travelling. It means that if you do get into trouble – anything from breaking a bone, to the flu, to food poisoning and more – you know you'll have adequate financial backup for the urgent medical care you may need while away from home. Plus your travel insurer could also be on-call to help you find the right medical clinic in the country you're in; often one it has a direct relationship with.
You should always go to your doctor before you leave home as well to check on whether you need certain vaccinations (some countries require you have specific vaccines before allowing you in), have enough of any medications you take, and do a general check up. Your doctor might even recommend giving you a letter describing all of the medicines you have with you so that there are no problems at customs.
Doing these two things will set you up on the right track to have a problem-free holiday, with fewer unwelcome little surprises.
Go on Hikes
Going on hikes is a no-brainer, because most adventure travel locations offer at least a couple of great hiking or trekking routes in the area. It might be in mountains, around a big lake, along a river or beach, or on the side of a cliff like the guys in the photo above. Who wouldn't burn a few calories while also seeing some incredible scenery? Sure beats running on a treadmill.
If there aren't good hiking opportunities, you might be in a spot with some great running; maybe there's a boardwalk along the water, or a huge city park with running tracks, or there could even be some stairs on a nearby hill that you can run up and down. The whole thing with fitness while travelling is that you need to spot unusual opportunities and do the best with what you have. Plus you'd be surprised how you can get a different glimpse of the place you're in during a run.
Eat Right
It can be easy on holidays to throw healthy-eating out the door. You're probably having more than a few boozy nights, followed by a few slices of pizza or a kebab on your way home after a big night of partying. If you're saving money you might end up having two minute noodles in the hostel more often than you'd like, or you could get by on whatever is cheap and easy local food – that's not necessarily the most nutritious. While we normally never recommend eating in your hostel because you should be getting amongst the local culture and cuisine, if you're trying to also keep healthy then you should consider preparing some of healthy meals in the hostel kitchen. We don't need to tell you how to suck eggs: load up on healthy fruit and veg. The plus side of this plan is that you could even find an awesome local market to pick up some fresh local ingredients. You don't have to do this for every meal, you could have a healthy breakfast in the hostel then eat lunch and dinner out.
Adventure Sports
If you've found our site, you're probably more than keen on adventure or even extreme sports. You'd be surprised how fit you can stay when you're kayaking, stand-up paddle boarding, hiking, rock-climbing etc. Engage in a few of these each week and you might even end up fitter after your holiday than before you left! Find out what's cool wherever you are and sign up to try something new. Feel the calories burn.
Do Local Classes
In Spain? Join a flamenco class! In China? Try Tai Chi? In Latin America? Try a salsa class. In India? Head to a Yoga retreat? There's no reason you can't do something authentic and cultural while at the same time staying fit.
Just Walk!
You never know what you'll see when you just go for a walk, not with a destination in mind, but just heading out for a look around the place where you are. Plus, you might be surprised how much more walking you do while travelling than what could be a relatively sedentary life back home. So the rule go out for walks as much as you can and if you can walk instead of catching a short bus, tram or metro ride then walk instead and feel your legs getting into shape.
Plus, if you're backpacking, on your major travelling days you're probably lugging 10 kilograms + on your back. This alone is quite a workout!
If in Doubt… Join a Gym
If you really miss hitting the gym, you might be able to find English-language group exercise classes in major destinations, plus pay-per-session gyms where they'll let you use the equipment. Throw this in a couple of times a week and you'll at least be maintaining your fitness levels. You might also find a Yoga or Pilates class.
Finally, if where you're going is so remote that there won't be any gyms around but you still want to do some structured workouts, pack some resistance bands and take some printed routines or download some videos, and use the bands and/or your body weight to stay toned and terrific.