Informed Traveler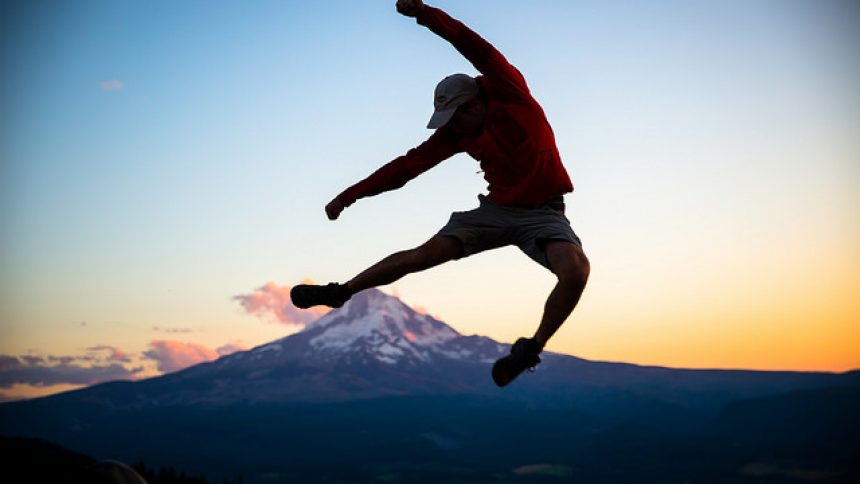 How Millennials Travel Differently
January 18, 2016
Ah, don't you just love millennials? These youngsters born between about 1980 and the early 2000s are a generation taking the world by storm. According to United Nations estimates some 200 million of them hit the road each year and you can find them the world over from famous tourist destinations to off-the-beaten path hidden locales. Although they're stereotyped as a somewhat superficial generation among whom social media updates, selfies, and documenting life one hashtag at a time are the norm, you might be surprised by some of the ways in which millennials travel differently – and some might say better!
Millennials Travel A Lot
Millennials account for something like 20-25% of the international travel according to UN estimates – that's a whopping 200 million trips abroad. In fact the Boston Consulting Group says that those aged 16 – 34 are more eager to travel than their older counterparts. This means millennials are more open-minded about the world around them, eager to experiences cultural differences and find out about how "others" live.
They Want Authentic Experiences…
…Not possessions! They want unique once-in-a-lifetime experiences, or to try out the amazing things their friends have suggested. They want to see mind-blowing views (even if it's for the perfect selfie backdrop), or try things that give them bragging-rights online or back home. They might not want to buy kitschy souvenirs, but they will be documenting their experiences via photos and status updates as a permanent record of what they have done.
Instead of photos of major sites, they'll be capturing all the little aspects of their experience – like a photo of an architectural detail, an image of their breakfast, or a snap of their favourite coffee spot. Similarly, they're more likely to want to spend time walking the streets, sitting in cafes or bars, eating out and soaking up the atmosphere than laboriously going from one museum or tourist site to the next. They want to "feel" things not tick places off listed in a generic tourist guidebook.
They Plan on the Road
They don't plan their whole trip out in advance; instead they might arrive to meet other young travellers, find out what's cool to do for them and then do that. The same goes for accommodation, day-trips, booking activities, finding places to eat and drink. Millennials tend to wait to arrive, suss out the lay of the land, and go from there. Meeting other young international travellers is crucial, and they might do onward travel with someone they've just met on the road.
As much as they follow advice from peers and online, they like the idea of being 'on the road' and figuring things out on the fly. This is part of the thrill of adventure for them and makes them feel that they are really out there independently. They don't want to feel like they are doing exactly what millions of other travellers have done. They want an adventure that's just for them.
They Love Adventure Travel Activities
Anything that gives millennials a chance to say: "I did X" is what they're after. Whether it's skydiving in an exotic location, going tubing in Vang Vieng, going to a random festival no one's heard of yet, or climbing a mountain – if it gives them bragging-rights there up for it. This is because…
They Have FOMO
Millennials generally suffer from an acute sense of 'fear of missing out.' For this reason if they've seen something cool on Instagram or Facebook, or their friends have told them they must to X in Spain then they'll be pretty keen to share in that experience. They want jam-packed holidays made up of little experiences; not the cook's tour of typical tourist spots. An example could be that their friends have told them to visit this amazing bar in Berlin – and a millennial won't miss it, but they won't be fussed if they skip the better-known touristy sites like a historical square or a famous church.
The lesson is millennials would rather hang out in a cool local bar chewing the fat with locals, that seeing all the sites their parents might have seen.
They DO Spend Money
Young people are often seen as "poor" or "cheap" travellers, getting by on just the basics and opting for the cheapest travel options and free activities. The same UN report refutes this though saying those in this age bracket actually contribute something like US$180 billion in annual tourism revenue. They might not be booking expensive package tours, luxury cruises or first-class tickets, but they are willing to splurge on once-in-a-lifetime opportunities, great meals in restaurants, a luxury AirBnB apartment in a great location, and personalised tours that take small groups for authentic experiences with local guides.
They Want Authentic Experiences
Millennials are looking for an authentic and meaningful experience. This could include interacting more with locals, trying to "live" like a local, home-stays, so-called apartment restaurants, and gaining more knowledge about what the place is really like. They don't really want to be stuck on a tour just with people from back home and seeing  a place from the outside. For this reason millennials might sound like somewhat of an oxymoron because these "meaningful" travel experiences, are then later condensed to an Insta photo or a 140 character Tweet… but those are the times in which we live.
Free Wifi is a Must
Millennials live online, and the want the business they interact with to be just as online as they are. They want to be able to send a message to the Facebook page of tour operators, restaurants, bus companies etc and get an instant responses. If they don't hear back in time, they'll likely move on somewhere. Being connected is super important. For this reason, free and fast Wifi in hostels or onboard trains and buses is a must. It goes without saying that millennials would frown upon a restaurant, cafe or bar not having great Wifi. Even better if they don't have to ask for it; millennials love it if the Wifi password is put out in a sign somewhere. Wifi is like air for millennials.
They Believe Fellow Reviewers
Millennials have high level of trust in fellow travellers and locals who have left reviews on sites like TripAdvisor, FourSquare, booking sites and so forth. Millennials also pay it forward by leaving reviews on these sites. They're more likely to believe these recent reviews than what guidebooks printed three years ago say or what the local tourist office suggests.
They're Inspired by Social Media
As much as they like contributing to social media, they also follow trends on social media avidly. Millennials want new and unique experiences BUT they don't want to miss out on the best experiences mentioned by their social networks. They want to build their own experiences without missing out on what their peers have done.
They Travel to Figure Out What's Next
Finally, millennials are likely to spend months if not years abroad, and they're going to more and more off-the-beaten path destinations. Gone are the days of a few weeks in Rome, Paris and London cutting it. They want to go to unusual and remote spots. They might also combine their travel with something like teaching English in a foreign place, volunteering in an orphanage or on a building project or picking fruit. Millennials use these extended travel times as a way to reflect, grow, and figure out what to do next.
In places like Australia and the UK taking an extended gap-year has been the norm for ages, but this concept is now growing in popularity in places like the US and Europe as well. These backpacking trips are not viewed as a road-block to burgeoning careers, but as opportunities to figure out what that career should be exactly, and perhaps as helping to land that job down the track by having the advantage of cross-cultural experiences. Millennials also see travelling now as getting the travel bug out of their system so they can concentrate on career-building later. For some millennials these early travels could actually give them the courage and the inspiration to live abroad and pursue their careers away from their home country.