Motoring Adventures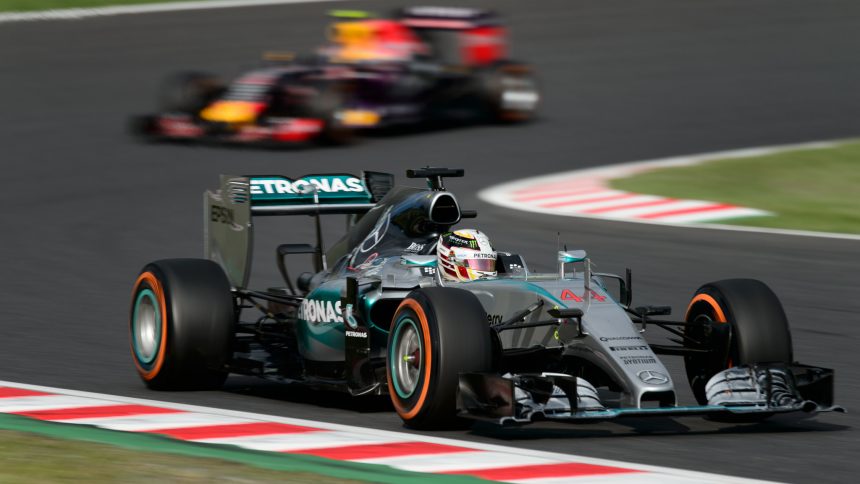 Drive an F1 Racing Car
October 15, 2015
There's probably little that compares to the exhilaration of driving one of the fastest cars in the world. Especially when it's not just any old car, but one of the most supremely technical and beautifully engineered pieces of auto equipment. Although most car-lovers watch the best drivers on earth compete at Grand Prix events, not many actually get a chance to sit behind the wheel of an F1 car and go for a spin themselves. It is definitely one of the greatest motoring adventures you can have!
So if the thought of driving a few laps in an F1 racing car gets your heart racing and your palms sweating, read on!
Where Can I Drive an F1 Car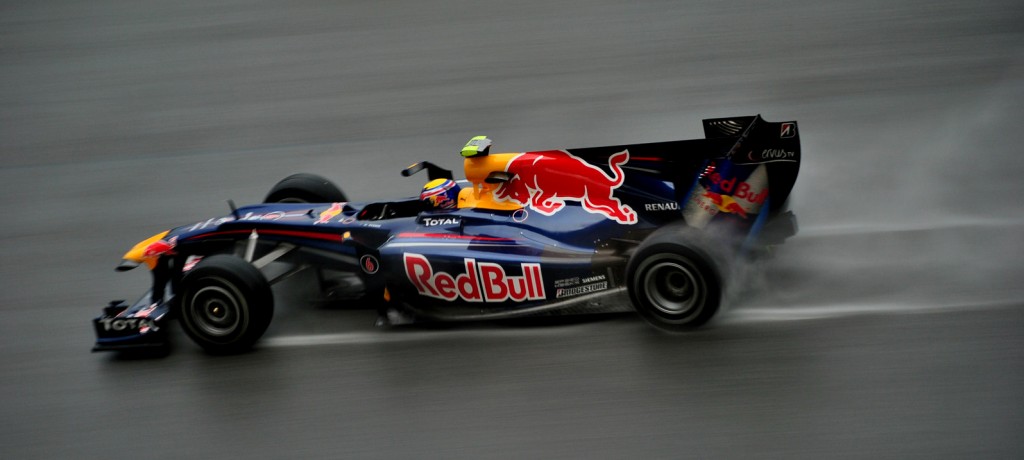 Photo By: Chaitanya Surya
Formula 1 cars are essentially finely crafted pieces of artwork. So refined are the technical details and the design, and so many specialised technicians, engineers and mechanics are involved in making the cars run perfectly that there aren't that many companies offering this experience. There are also just a limited number of F1 cars are available for use by your average Joe. Also, driving an F1 car does not come cheap. For example, one company based in the States called GP Experience has packages starting at almost US$13,000.
Because these cars are extraordinarily expensive, and the conditions in which they can be borrowed and used are so specific, you might need to travel a fair bit to get to the racetrack where you can give this sport a go. But given your credit card is likely to take a battering on the package itself, the additional cost of flights and accommodation might not be such a big deal. Of course, there will be other centers around the world that you can find, however, to give you a starting guide, in the United States there's GP Experience, in the UK there's The Racing School, and in France there's AGS Formule 1.
Because of the work involved in getting access to these cars, most companies that offer these packages usually have specific dates scheduled for which you can then book ahead. Also, these cars can't be driven on just any old racetrack. So for example GP Experience in the United States, let's you know ahead of time on their website, when upcoming events are at racetracks like the Circuit of the Americas. There are other events where members of the public can try out F1 cars at sites like Magny Cours in France and at Silverstone Circuit in England.
What Kind of F1 Car Can I Drive?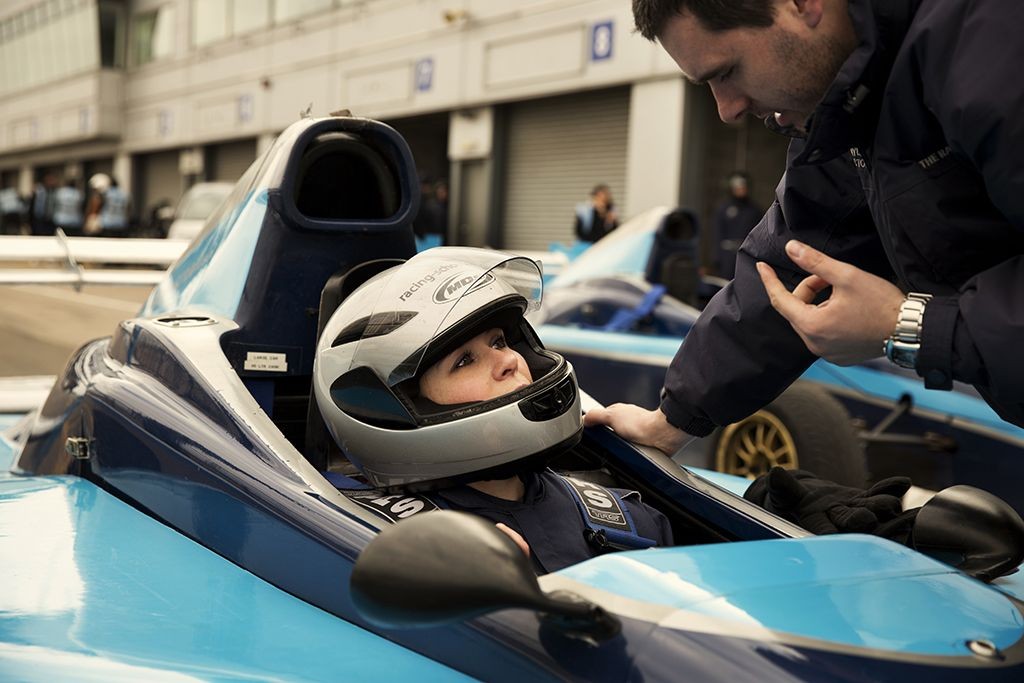 Photo By: The Racing School
Each company has its own offering of low-mass, high-power cars – so no matter what, you'll be sitting low to the ground in a single-seater, beautifully crafted car. Sometimes you'll be able to pick which Grand Prix race your car was driven in, but sometimes it will have been repainted, or the engine will be from a different carmaker to the original.
As we mentioned, these events are usually held only a few times a year at different racing tracks, and the car provided will depend on the deal that the organiser has with certain car brands. It's best to check when you book, if you're looking to drive something specific.
What's Involved in the F1 Race Car Drive?
Photo By: The Racing School
To get the most out of your laps, it's important to learn about facets of the car's technical performance, and what's required from you when you drive an F1 racing car. Each company's program will be different, but it's likely you'll get plenty of training and safety briefings, plus a detailed rundown of how it's best to drive the beast. Before your F1 car laps, it's most likely you'll also got to do some laps in a supercar to get you warmed up. Some companies will offer one-on-one training, as well as group training.
You'll be suited up in proper F1 gear, so you'll look like a pro – and hopefully feel like one too! Then you'll have as many as about 10 laps of the track in an F1 car. The number of laps you do will depend on the package you buy. If you have problems during your time, your trainers are likely to escort you back to the pits and give you some tips before allowing you to finish your purchased laps.
It's not necessary to be a seasoned driver of expensive and/or fast cars, there will be plenty of training and support before you head off! However, it's important to use the training time to understand how driving an F1 car will be different to driving your Nissan at home. Most company's will have their own age and fitness restrictions, plus having a driver's license is a must!
Some of the companies also offer a passenger drive with a pro F1 driver as part of the deal. This involves sitting in a three-seater F1 car where you – and perhaps another guest – will sit in the side-pods while the pro takes the wheel. This is cool, because – as an amateur – you're unlikely to get the maximum speed out of the F1 car during your laps, particularly if it's your first attempt. But sitting alongside a pro, you'll get more of a feel for what Grand Prix drivers actually experience.
GP Driver's Club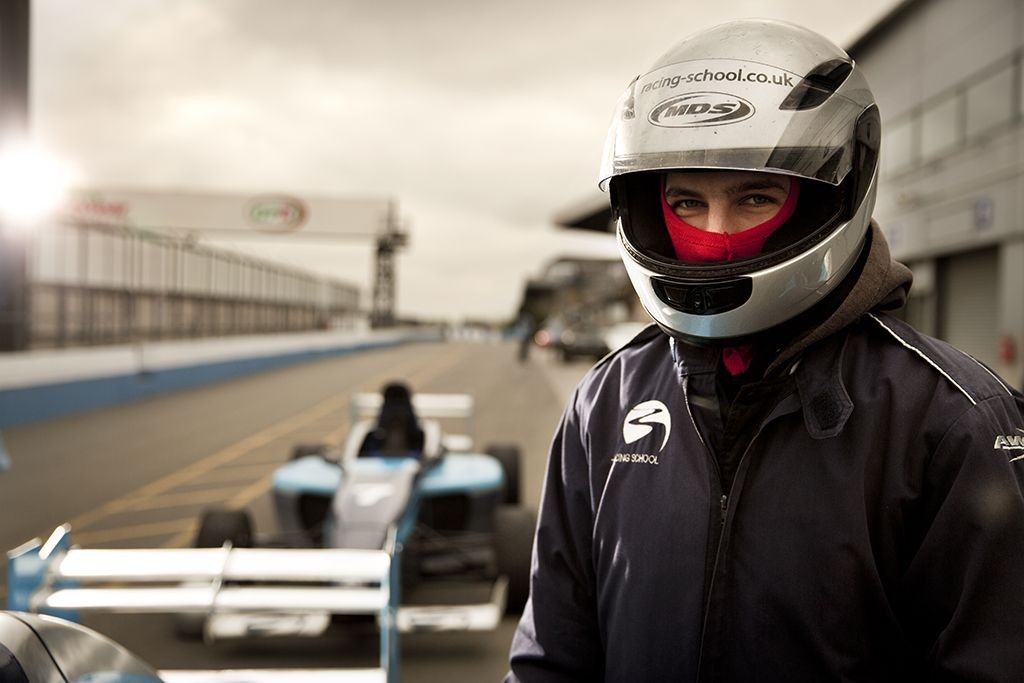 Photo By: The Racing School
While sadly you won't be able to keep the car, as you've read, you don't need to be a Grand Prix driver, to get a taste of the experience. F1 cars are built to go at huge speeds of hundreds of kilometers per hour, and they're brilliantly designed to work their best at such high speeds. An F1 car won't be easy to drive, but it will be a thrill you'll never forget. Plus you'll have made it to the GP driver's club. How cool is that!?