Informed Traveler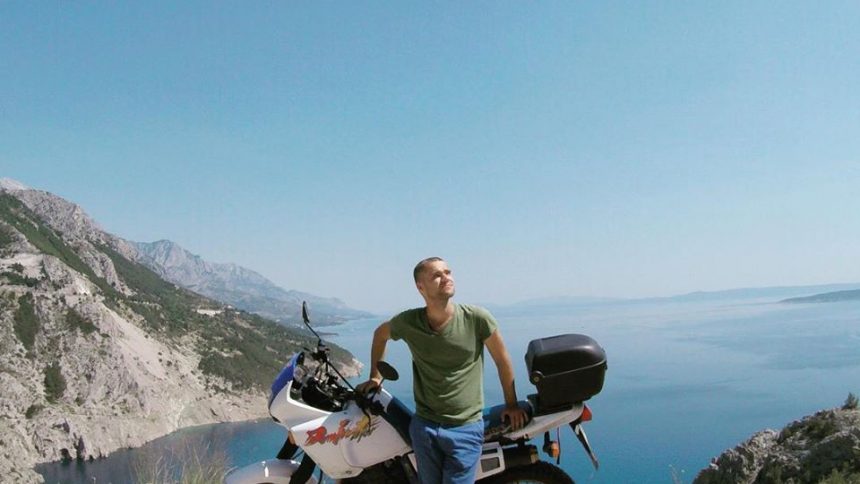 Crossing the Balkans on a Motorbike – Interview with Adventure Traveler Jacob Laukaitis
September 16, 2015
If you seek true adventure, you don't necessarily have to participate in an Arctic expedition or venture out to fill the last blank spots on our maps in the center of Africa. Adventure starts right in front of your door steps. We talked to Jacob Laukaitis, an avid traveler, adventurer and digital nomad, about his recent trip beginning in his home Lithuania and crossing the Balkans on a motorbike.
Tell us a little bit about yourself!
In the past 2 years I've traveled to more than 30 countries around the world and I'm not stopping anytime soon. I'm able to do this, because I'm a digital nomad – meaning as long as I have my computer and Wi-Fi, I'm able to do my job and thus I never lose my income. I'm currently focusing most of my time on building ChameleonJohn.com – an online coupons company I co-founded a bit more than a year ago.
What is adventure for you? How do you define it?
Something off the beaten track. Something I haven't experienced yet.
Tell us a little more about your recent motorbike trip from Lithuania to Greece.
I was born and raised in Eastern Europe, but have never been to any of the Balkan States. So right after I came back from an 8 month-long trip around Asia, I bought a motorbike and left, completely alone. I drove 8,000 km across 15 countries and it was one of the best things I've done to date.
These are the countries I went through:
Lithuania > Poland > Czech Republic > Austria > Slovenia > Croatia > Bosnia and Herzegovina > Montenegro > Albania > Greece > Macedonia > Kosovo > Serbia > Romania > Hungary > Slovakia > Poland > Lithuania.
I skipped only two of the Balkan States: Bulgaria (because people told me it's not too interesting) and Moldova (because it would have been such a long drive the opposite direction).
I did not plan this route in advance and I didn't even have a map. So I'd literally decide where I'm going next every night at my hotel rooms.
What was the highlight of your trip?
Hard to say, really. I guess what I enjoyed most was the actual driving and exploring the beautiful parks and mountains across the Balkans. There's plenty of them!
I'm not sure what was the one thing, I could call the best I've seen throughout the trip. However, I really enjoyed driving down the coast of Croatia; doing the best mountain passes in Europe – Transfagarasan and Transalpina in Romania; exploring the ancient town of Mostar in Bosnia and Herzegovina; checking out the UNESCO heritage site Meteora in Greece; and so much more!
Were there any dangerous situations you had to deal with?
Apart from trying to fix my bike in the middle of nowhere, no. It's much safer than most people imagine!
Do you have any recommendations for people, who would like to do such trip themselves?
Absolutely! It's usually much easier than you imagine. The way I looked at it – I only needed to buy a motorbike, pack a few things and go explore. I didn't take a map, I didn't plan my routes, I didn't book hostels in advance. I simply went ahead and did it.
It took me less than a week to 'plan' and it cost me only a couple thousand euros.
As digital nomad, how do you find the right balance between travel, work and adventure?
I think it's crucial to finish your work tasks before going out and exploring. Simply because that's how you will be able to do this for as long as you like (years as opposed to weeks). So keep your work the number one priority and everything else will follow.
What was the most exciting adventure you had till now, what was the biggest challenge you had to face?
I think this one was definitely one of the most interesting things I've ever done. I've also enjoyed my trips around Asia (11 countries, some of them multiple times each). I'm currently planning to live in the slums of Mumbai for a week; travel across China for 3 months; motorbike across Vietnam; and a few others.
Do you want to know more about Jacob's trip? Check out this video he has created about his adventures across the Balkans!