Adventure Travel Destinations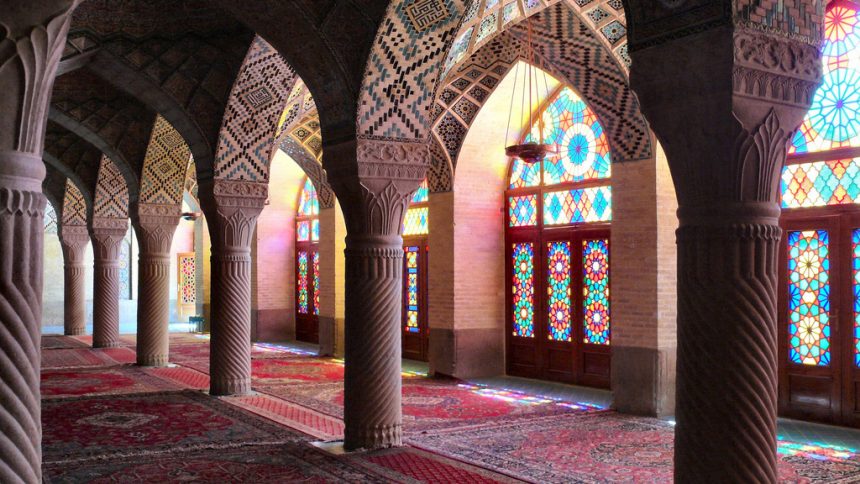 7 Reasons to Visit Iran
September 2, 2015
When even the most seasoned traveler says he or she is going to Iran, they are often met with terrified stares and pleas for them to reconsider. Despite it's reputation, Iran is actually a place full of promise, and with the recent Iran visa waivers making it easier for most Westerners to visit, it's set to heat up as a tourist destination. As more and more travelers visit Iran, the Middle Eastern country opens up its doors more to welcome visitors in. If you need a little convincing then here are some reasons to visit Iran.
Incredible Architecture
Iran is home to some spectacular cities and architecture. From palaces with intricate stained glass windows to tiled or mirrored mosques, Iran is perhaps home to the world's most underrated beautiful buildings. Sure, Tehran is not the world's most beautiful city, but move away to Shiraz or Isfahan and you'll find the some amazing places.
Amazing and Diverse Landscapes
Iran is a huge country and you'll find an incredible variety of landscapes here, from deserts to mountains and coastlines. You can go on a trek in the desert or on a ski trip in the same weekend with a cheap, internal flight.
Ancient and Complex History
Once a hub on the Silk Road, you'll find centuries of history etched into Iran's cities. But Iran is older than that since you can also visit ancient sites such as Persepolis, the most famous ruined city in the country. You'll find relics from ancient Persia, the Achaemenid Empire, the Sasanian era, the Safavid period, the Qajar dynasty, the Pahlavi family and the Islamic Revolution, and sadly, there are plenty of endangered UNESCO World Hertitage Sites in Iran. Iranian history is a complex tapestry – not unlike the Persian carpet – and each place carries memories from the country's past.
Fantastic Food
Iranian food is aromatic and delicious, featuring local herbs and spices, like saffron in its cuisine. Try a variety of kebabs or herby stews like Ghormeh Sabzi or eggplant-based Mirza Ghasemi, spice pilaf rice dishes as well as sweet nutty baklavas. While alcohol is off the table you can try some refreshing black tea as a pick-me-up any time you're on the road. Each region has its own special delicacies, so forget the diet if you go to Iran and get tasting!
The People
Despite the bad PR Iran gets, it's actually a wonderfully welcoming country. The culture of hospitality runs countrywide and you will always feel like a welcome guest wherever you travel. When Iran was a hub on the Silk Road connecting the Middle East and Asia, many travelers crossed the country, so hospitality became a way of life. No matter your nationality, even those from the US, travelers have reported that they were overwhelmed by the kindness and welcome they received.
It's Safe
You heard us, Iran is safe, even for female travelers. Of course, there are some dicey areas around the Pakistan and Afghanistan border which is best to avoid, but otherwise if you keep away you will not have any issues. Bear in mind most locals separate politicians from the nationality, so even if you are British or American you won't experience aggression simply because Iran doesn't get on with those countries politically. However, it is a good idea to exercise discretion (say you are Canadian instead of American for example) if you feel more comfortable though. It's also a safe country for women, but do respect the local dressing laws with the required headscarf and a tunic that covers your arms. When you travel on public transport, even longer distances, you will see women traveling on their own quite frequently without issue.
It's Untouched
Because Iran has been off limits for so long, travelers who are tired of places that are overwhelmed with crowds and tourists would love Iran. The country still carries its authentic character where you won't see a McDonalds or a Starbucks in sight. Traveling Iran breaks all stereotypes and will likely change you as a person. If you want a destination that's untouched, look no further than than this Middle Eastern country.