Adventure Travel in Eastern Europe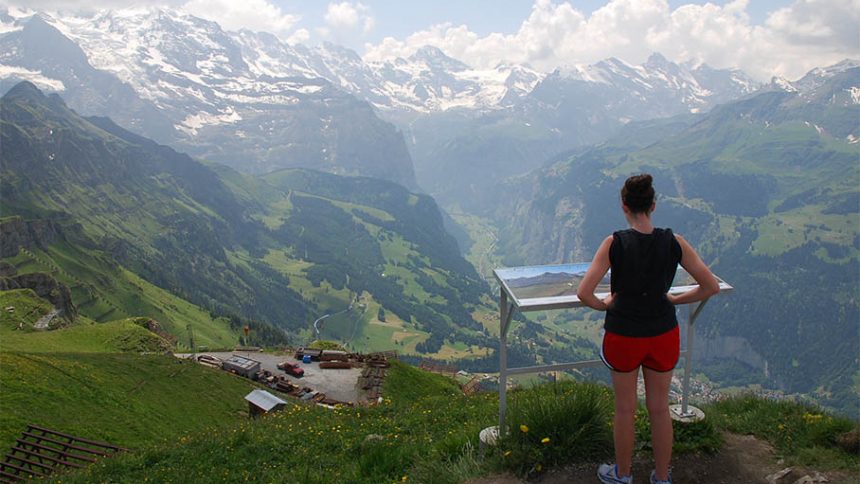 5 Walking Tours Around the Globe
February 9, 2016
If you would like to experience the maximum level of weariness during your journey, staying up late constantly is one option, going to a sightseeing tour in a mega-city is another, but walking tours are the perfect choices to reach your physical limits.
Every big traveller will encounter the demanding feeling of experiencing a walking tour once in a while, so here are the top 5 destinations you should start with.
Switzerland
Alpine scenery and astonishing mountains with 1,351 km average altitude. The suggested starting point is Kandersteg's chairlifts which will take you to Pristine lakes, waterfalls and the picturesque view to Lauterbrunnen Valley, framed by five summits, ancient glaciers, and mountains will definitely take your breath away.
Nova Scotia, Canada
Nova Scotia's rocky shorelines and green hillsides will provide you the ideal landscape for walking. There are many paths leading through the Cape Breton Highlands National Park.  The Gulf of St. Lawrence  – which is a semi closed sea – is 1,000 feet (305 meters) below and leads to near North Harbour Beach, where you can go out for whale-watching tours. During your  trekking you will walk through lonely meadows and detached fishing communities.
Southwest Ireland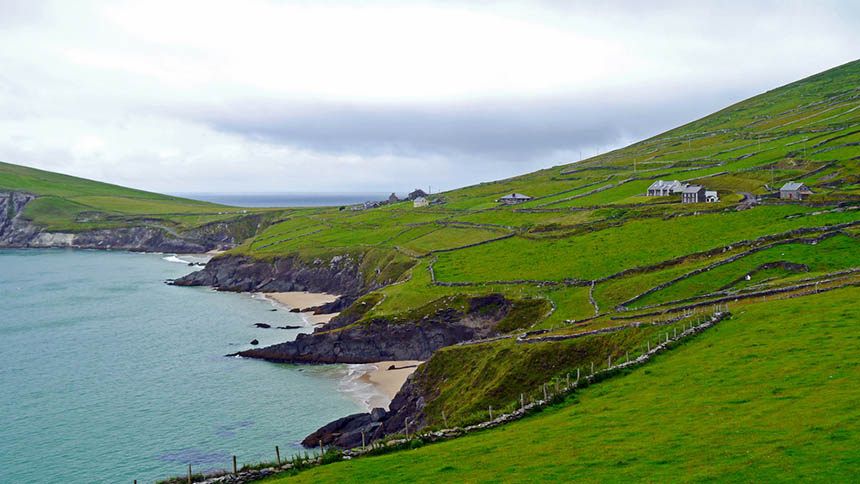 Your third target to walk around is Dingle Peninsula. Stone cottages, steep cliffs and minor islands will guide you through your walking tour. The moss-covered forests of Killarney National Park are waiting for your steps. If you prefer some marine adventure you can cheat a bit and discover Inisfallen Island on Lough Leane by boat.
Great Smokey Mountains, USA
The Great Smokey Mountains considered to be the homeland of the Cherokee Indians. The mountains are usually covered with bluish – grayish smoke and mist by making the atmosphere more mystique and marvelous. The field is home to over 130 tree species, numerous varieties of plants, and 200 bird breeds. Today the Smokies are the biggest wilderness area of the eastern part of the United States providing an amazing sight during walking tours.
Crete
You can reach this beautiful island only by boat or plane. While walking on the cobbled pathways and staring at the deep blue sea, your heart will be filled with zing. Crete was the home of the Minoans, Europe's primary civilization, and the treasures and legends of the area are appealing to both, historians and archaeologists. Picnics under the olive trees and tavern launches will make you feel a bit like Mediterranean's.
Have you already got tired? Remember the line of the Philosopher, Friedriech Nietzsche – "All truly great thoughts are conceived while walking." So go, and walk your sorrows out.