Adventure Travel Destinations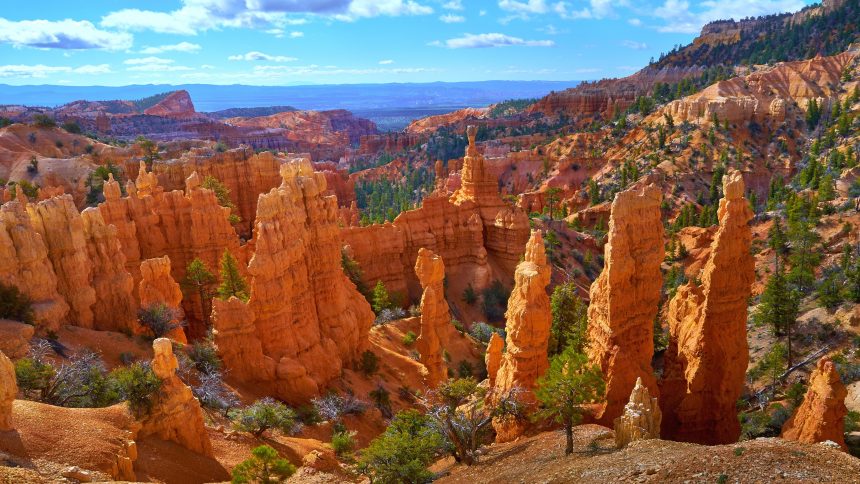 Top Hikes: The Best Canyons in the US
August 14, 2015
The United States is home to a variety of landscapes, from deserts to lush green coastlines and snowy mountains. The US is also home to some spectacular canyons with amazing hikes, so let's have a look at the top hikes in and around the best canyons in the US!
Grand Canyon National Park, Arizona
It would be a crime to write about US Canyons and not include the Grand Canyon. There are some nice hikes and trails around this epic fissure in the Colorado Plateau, and the Hermit Trail is one that trails it from rim to rim without the crowds getting in the way. This trail is a little more off the beaten track, and still provides awesome views. It begins in Hermits Rest (hence the name), close to West Rim Drive. The route descends into the red rocks down 3,800 feet and spans almost 9 miles (14.3km). It's quite a challenging route since you will need to climb and scramble, this trail is not maintained, but aren't these the most fun?
Death Valley National Park, California
Hiking in Death Valley is a challenge, especially since it's home to one of the hottest places on Earth! However, it's also full of canyons, with Fall Canyon being the most spectacular and home to some great trails. Check out Titus Canyon, with its dry waterfall, Mosaic Canyon with walls of polished marble and Golden Canyon, the mot popular with layers of twisted rock and mudstone deposits. At the very top is the Red Cathedral, with steep and rust colored cliffs.
Yellowstone National Park, Wyoming
Yellowstone National Park is home to pretty much every type of natural wonder on the Earth, so of course they will have a canyon. Spanning 20 miles in length and dropping to a depth of 1,000 feet. This canyon is a river canyon, but the Grand Canyon of Yellowstone is also unique in that it is also located in a thermal area, where it was once covered by rhyolite lava flows, and you'll still find springs of thermal water and geysers as well. For a spot of hiking, head to Uncle Tom's Trail, which leads to the base of the canyon at the Lower Falls.
Bryce Canyon National Park, Utah
Utah is canyon country, and Bryce Canyon looks like something out of a fantasy. You'll find a rainbow of colors and intricate geological formations here. The Fairyland Loop is perhaps one of the more ambitious treks at 8 miles, with a total elevation of change that adds up to 2,309 feet. This is perhaps one of the most spectacular hikes in the US, and if you want to do something different, try the full-moon hike, when you have to hike this trail at night, using only the light of the moon and no flash lights!
Black Canyon of the Gunnison National Park, Colorado
Colorado's Black Canyon is pretty spectacular, with sheer drops and a tight, narrow opening, not to mention its depth. At the lowest point, the canyon measures 2,722 feet, and in parts only 500 feet. The gloomy name arises from the dark color of the stone, although there are parts where there is a lack of natural light. This one is more of an adventurous hike, since there are no actual trails into the canyon, you can scramble down, but be warned, it's not so easy to make it back up. If you want to avoid a hike into the canyon, you can take the 7 mile trail from North Rim Ranger Station to see the canyon from above.
Glen Canyon National Recreation Area, Arizona
For something more challenging than a hike, do some canyoneering, where you get to climb, swim and rappel down canyons to the extreme. If you're in Arizona, try Cathedral Wash, where you can get a taste of canyoneering by scrambling off the path and try your own with narrow passageways and explore a variety of terrain. It's quite a challenge but perfect for the rabid adventurer.