Adventure Travel Destinations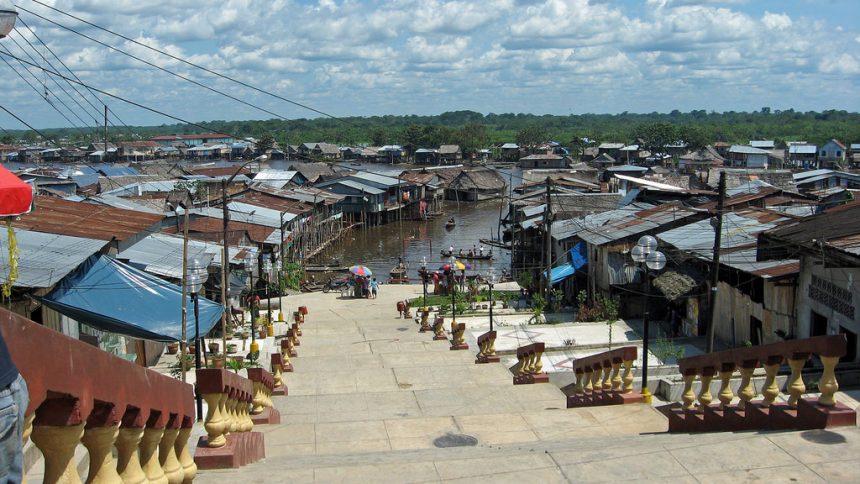 The World's Most Extreme City Breaks
August 11, 2015
Who says city breaks have to be boring? While zipping over to Paris or London, even New York, can be an adventure in itself, a few days' break in a big city hardly makes the books for adventure travel. However, as travelers and adventurers, we like to think outside of the box, so here are some alternative and some of the most extreme city breaks you can find in the world!
Yakutsk, Russia: Coldest City on Earth
If the summer heat wave is getting a bit too much for you, then pack your bags and head to Russia. While Yakutsk does not break the World Record for being the coldest inhabited place on Earth, it does tick the box as being the coldest city. With a yearly mean temperature of -8.8ºC, you can bet it gets pretty chilly up in a city that lays claim being the largest city built on permafrost. However, it's not all icicles and hypothermia, since it can reach 30ºC in the summer months, but head over there in the long winter and you'll see the mercury plunge below -40ºC. The coldest temperature recorded was -64.4ºC!
Now, a city break in the winter months in Yakutsk won't exactly be a stroll along the River Seine, since its 269,000 population are, understandably, not really outdoor people, and when they take the plunge into the sub-zero temperatures, it's done so in a bundle of fur while doing shots of vodka from a thermos. And just to give you an extra challenge, the constant vehicle exhaust from cars running all day long to stop the battery from dying coupled with the factory smog means the city is shrouded in a polluted haze most of the time. But at least it's something different from Paris, right?
Kuwait City, Kuwait: Hottest City on Earth
Maybe the cold of Yakusk doesn't quite appeal and you'd rather travel to the other end of the thermometer, then there is always Kuwait. A little more accessible and lively than its Russian opposite, but Kuwait still takes home the title as being one of the hottest cities on Earth. This vast metropolis has a population of 2.4 million who somehow endure the continuous high temperatures, which can go as high as 53.8ºC! At least the locals have nicer options than vodka and fur to survive the climate, since they try to cope with the heat by splashing on the beach or by visiting the largest water park in the Persian Gulf. Not exactly the classical definition of adventure I guess, but you could always escape to the desert if you get bored of city life.
Aswan, Egypt: World's Driest City
Egypt is a popular destination, even for adventure travelers who like to ride a camel into the desert. However, forget Cairo and the other famous sites, head down to Aswan – the driest city in the world. Aswan is quite an interesting city, set behind the world's largest rock-filled dam, which actually creates one of the largest man-made bodies in the world, Lake Nasser, just to throw in a few record breaking extras. Even with its proximity to a lake and the River Nile, Aswan sees less than a millimeter of rainfall annually, which is quite funny, since Aswan in old Nubian means "too much water", but this was more to do with the flooding Nile than a British summer.
Buenaventura, Colombia: World's Wettest City
Some like it wet, and if you identify with that then head over to Colombia for your next city break to the port city of Buenaventura. This is quite an interesting place, set around the Turtle Gulf, since many houses are simply shacks built up on stilts around the waterfront. This is not a place to visit lightheartedly, since it does have quite an unsavory reputation when it comes to crime, being one of South America's largest drug trafficking hubs. Gang violence is really common here, with three main gangs trying to control the city, leaving a trail of murders behind them. On top of the man-made horrors, the city is also hounded by over twenty feet (6,274.6mm) annually. Not for the lightweight.
El Alto, Boliva: Highest City in the World
Get the altitude sickness tablets ready for this urban adventure to Bolivia. Up in the Altiplano plains at 4,150 meters (over 2.5 miles) above sea level, this city is the highest on Earth. Just outside La Paz, El Alto actually began life as a slum, and has since exceeded La Paz in size and population and just keeps growing. It's also the largest city of Amerindians in Latin American as well. You can get between La Paz and El Alto via a cable car, the world's largest urban one, which could be quite a site too.
Iquitos, Peru: World's Least Accessible City
Staying in South America a bit more, this city in Peru might not hit the record books for temperature or altitude, but you'll feel like Indiana Jones when you reach it. This community on the Amazon River is so hard to reach, you can only really do it by plane or boat. Ships need to come in via the Atlantic Ocean and traverse 3,600km of the Amazon River. You can also fly there from Lima or Panama City, if you want to cheat. Don't try to go there by car though, unless you are really out for a challenge. Very few cars have been transported here, so everyone relies on auto-rickshaws or buses to get around.
However, the effort to reach Iquitos does give you an insight into the heart of Amazon life, from the surreal Iquitos market where you can pick up concoctions like dolphin sperm or snake oil, or an Amazonian root by the name of 'ayahuasca', a magic medicine touted by shamans as a cure for a variety of maladies, and a hallucinogenic to boot. And it definitely beats all those European city breaks, since you can visit Peru's answer to Venice – an array of shacks built up on stilts with no sewage system, or scale the local 'Eiffel Tower' made out of iron. Bet none of your city breaking friends can match that.