Informed Traveler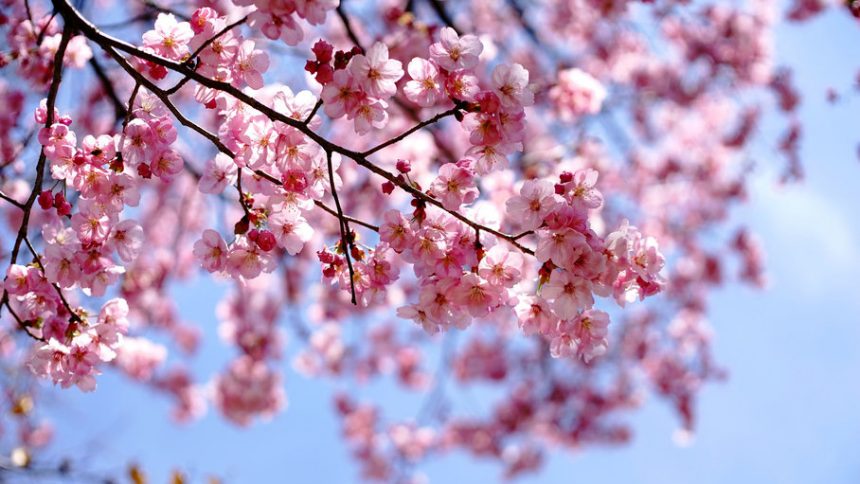 Spring Festivals with Flower Power
April 4, 2016
It's finally getting warmer and the days are getting longer. Here are some of the best spring festivals around the world – some of which have some serious flower power, others have a life in full color and others yet are just about springtime fun – like the giant water-fight in Thailand!
Cherry Blossom Festival, Japan
In a tradition known as "Hanami," the Japanese focus on the beautiful pink and white cherry blossoms called "sakura" takes over much of Japan from late March until late May. Usually, a Hanami consists of having an outdoor meal (like a picnic) under the shade of the tree. The delicate pink and white flowers usually bloom for about 1-2 weeks, but the timing of the blooms change from location to location, but there are weather and blooming forecasters who provide accurate information so that the Japanese and tourists in Japan can coordinate their Hanami plans.
It's not just Japan that holds these spring festivals, cherry blossom trees can also be found in other parts around the world. For example, one big National Cherry Blossom Festival happens in Washington DC in the US because Japan has previously given thousands of cherry trees to the US as a sign of friendship. In Europe Finland and Italy also have nice cherry blossom festivals – also by trees given by Japan. Yet in botanical gardens in many other cities around the world also have a few cherry blossom trees that you can enjoy.
Holi Festival, India
Holi is a Hindu springtime festival held largely in India and Nepal, although copycat events are also held elsewhere. It's a two-day festival, which falls on the full moon somewhere between the end of February and early March. Holi celebrations can also be found elsewhere where there is a large Hindu or Indian population. Festivities start a night earlier with a huge bonfire, then the next day participants chase and throw powder color and water at each other. In this celebration everyone is fair game, and usually takes place on the street or in big parks. The festival is symbolic of the end of winter, welcoming spring, and luck for a good harvest. You don't have to travel to India to partake in Holi, some other parts of the world have large Holi-inspired events, in fact The Color Run (a 5 kilometer running event raising money for charity) was also inspired by Holi.
If you're celebrating Holi in India, the next day you could back it up and celebrate Holla Mohalla. Hola is one of India's spring festivals that are led by Sikhs. Hola is held on day 2 of lunar month, Chet. On this day, people of Sikh faith can demonstrate their martial skills in "play" battles.
Songkran Water Festival, Thailand
Songkran is a New Year's celebration, aligning with the Buddhist and Hindu solar calendar and celebrated in parts of Southeast Asia and South Asia. However, the focus on this celebration is in Thailand from 13-15 April. The day has a more serious portion where people visit temples and make offerings, but the iconic part of the event is where people partake in a water festival splashing and spraying water on each other. There are other rituals as well including doing as little work as possible during Songkran – and not spending money. So preparations are busily made in advance. People dress in colorful clothes, and the focus is on clearing away bad luck (for instance in northern Thailand crackers and gunfire repel bad luck) and starting spring fresh. We're surprised more of the world's spring festivals don't involve this much water!
Feria de Abril, Seville
Another spot to head in spring is the beautiful Spanish city of Seville. The Seville April Fair (or Feria de April de Seville in Spanish), is held in April (or sometimes May), about two weeks after Easter. The fair dates back to the 1800s when it was centred on livestock trading, and remnants of that history are still visible today, for example the fairgrounds house rows of tents and stalls where traders meet and other local produce sell their things. Both men and women dress in traditional dress, plus there's a bullring where bull fights are held. The entire fair lasts about six or seven days, usually starting on a Monday night when the fairground lights are turned on and lasting til Sunday. Of course, a big feature of this festival is drinking – if you're a visitor the key is to wear the costume, and pace yourself drinking-wise so you last the whole week. Watch the locals, they have this down pat!
Las Fallas, Valencia
The Spanish seem to love the idea of Spring, as they have another spring festival called Las Falles held in the city of Valencia. The event consists of the parading of giant papier-mâché puppets and figures. Las Falles takes place in the four days leading up to March 19 and culminating on that day. There is a pre-agreed theme, usually something tongue-in-cheek. While the giant sculptures take months for artists and others to create, the event itself is more of street-party, with firecrackers and music. The figures, which must be completed by the 15th, and they are paraded, throughout the festival. You can see one being transported in the image above. On the final night of the event, at midnight, the figures are all burnt – although fireworks are set off around them first. The scene transforms into a huge open-air dance party that quickly takes over the entire city.