Extreme Sports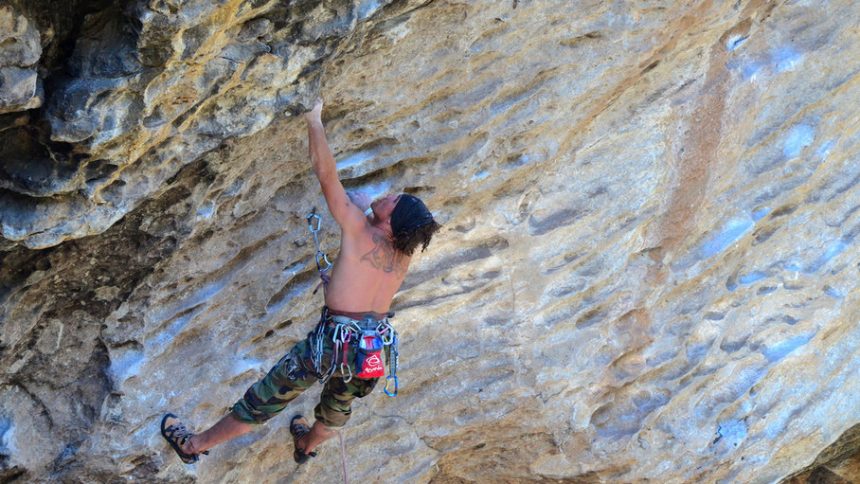 Spring Adventure Sports Ideas
April 7, 2016
Not too hot and not too cold spring is a great time to get back outdoors. Spring has that amazing in-between weather… the snow has started to melt but it it's still a bit too cold for swimming and other water sports. Spring is the perfect time for those outdoor activities where you'll work up a sweat in the sunshine, but also won't get too hot. From hiking and walking, to bike riding and rock climbing here are our favorite spring adventure sports ideas.
Spring Adventure Sports: Walking and Hiking
There are probably hundreds of thousands of hiking and walking trails around the world. So as spring rolls around there's no excuse as to why you can't find a trail near you to enjoy. The best thing about spring adventure sports is that it's not too hot, and not too cold. This means you can challenge yourself to a bit of a more intense hike or walk. But, no matter the weather, always take water and snacks just in case! Here are two of our favorite spring hiking and walking destinations:
If you're in Japan for the Cherry Blossom Festivals, then you might be interested to know that there are plenty of great hiking opportunities in the land of the rising sun. In fact 70% of Japan is covered in volcanic and/or snow-capped peaks. Japan has made good use of geographical landscape and established hiking and trekking routes all around. Some are day-long while others can be multi-day treks. You can find a list here, and many of them are best in spring!
Europe is beautiful in spring – and it's a great season to get out of the historic cities and enjoy the great outdoors. For avid walkers Europe has two amazing things: the so-called "GR" long-distance footpaths and 12 so-called "E-paths" both of these long-distance marked trails criss-cross Europe – especially western Europe. Find an overview map here.
Spring Adventure Sports: Bike Riding
Like hiking, bike riding is also best done in this in-between weather. Similarly, you'll likely find some amazing bike paths pretty close to home as cycling is becoming an ever increasing sport. In spring you can even try cycling to work, as you're not likely to arrive too sweaty. In any case, some of the world's most adventurous bike trails include:
The Hanoi to Ho Chi Minh City trail (approx. 1200 kilometers), which takes you between Vietnam's two biggest cities, with plenty of coastline trails.
We've written about "Death Road" before, but the North Yungas Road is also epic for those who want to cycle the world's most dangerous road.
Route Des Grandes Alps in France takes you up and down windy roads from the Alps to the Mediterranean. Equal parts grueling and beautiful.
Spring Adventure Sports: Rock Climbing
Rock climbing in spring before the weather gets too hot is the perfect idea…from traditional rock climbing, to bouldering, to free climbing, abseiling, big wall climbs and more there's plenty of adventure sports that come roughly under the umbrella of "rock climbing." Spain is arguably one of the meccas for rock climbing and in spring the country is packed with climbers. Head to Costa Blanca, El Chorro or Mallorca to find some great rocks! In Europe, Kalymnos in Greece is another important spot for rock climbing in spring (or autumn to be honest). In the United States there are dozens of top rock climbing sites from the Red Rock Canyon to the famous El Capitan at Yosemite National Park.
Spring Adventure Sports: Skate Boarding and Rollerblading
While you might not be travelling overseas to go rollerblading or skateboarding – unless you're a pro, of course – you can probably find skate parks and roller trails near your home because it's the perfect spring sport and great for getting in shape in time for summer. If you are heading overseas to one of the following destinations in spring definitely pack your rollerblades: Melbourne (Australia), Budapest (Hungary), Paris (France), California (US) or Vancouver (Canada). This is not just a 90s relic people!
Spring Adventure Sports: Paragliding or Hang Gliding
Here's our handy guide to the difference between paragliding and hang gliding. Spring is a great time to get out and try adventure sports like paragliding and hang gliding. Head to Wengen in Switzerland where you can see the Swiss Alps Jungfrau-Aletsch from above. Castelluccio in Italy is another popular destination especially in spring as you can see the blooming flowers and stunning valleys from above. Finally, another option is to head to Fethiye in Turkey, particularly in spring before the weather gets too hot. At Fethiye you can see gorgeous blue lagoons from above while paragliding or hang gliding.