Europe Adventure Travel News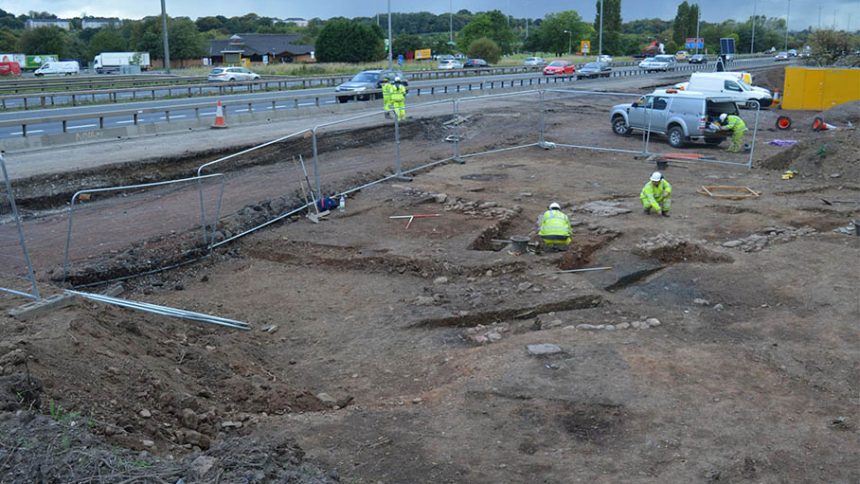 The Lost Scottish Medieval Village of Cadzow Was Found During Highway Construction
March 11, 2016
A medieval village of Cadzow was found in Scotland during motorway construction works. The construction team made the unusual discovery while they were widening the carriageway of the M74 motorway near Hamilton.
The re-explored town is located in South Lanarkshire, called Cadzow until the 15th century, when it was renamed to Hamilton.
Coins and their Possible Religious Relevance
Archeologists found nine medieval coins during the excavation of Cadzow. As the project leader for Guard Archaeology, Kevin Mooney, explained, it is quite unusual to find as many pieces of coins at the same place. Additionally, the coins were placed close to a memorial stone – Netherton Cross –  which is considered to be one of the prime symbols of Christianity. Therefore, he concludes the place had a religious relevance, and people who had lived there might have put these coins at a religious shrine. Further research can shed more light on this idea.
Artefacts from a Medieval Pottery
Researchers also found other pieces of artefacts related to a medieval pottery. According to a report published on BBC, over 200 glazed sherd pieces were found, possibly around from the 1400s. Moreover, animal bones, clay smoking pipe and gaming pieces which were presumably used in some sort of medieval game.
The Previous Location of Cadzow
All of these findings could function as a guideline in revealing the exact location of the lost village of Cadzow. The name of the village covered a name of a community lived by River Clyde until 1445. Later, when King James II allowed to rename the area, all of the residents moved towards south, where the ruins of town were explored.
The discovered pieces were registered  at the Historic Environment of Scotland, which was informed about the unique and unexpected discovery related to the past of Cadzow.
As the Minister for Transport, Keith Brown, said in a report published on the Daily Record, 'I think it's fascinating. I'm not from the area but for local people it must be even more fascinating.'
And we think so as well, it's really fascinating and a real coincidence.