Extreme Mountain Adventures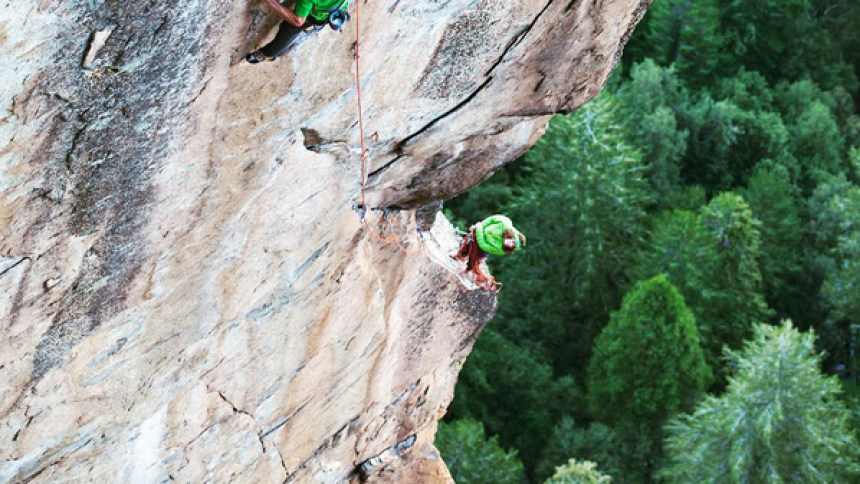 Introduction to Big Wall Climbing
February 15, 2016
Big wall climbing is a form of rock-climbing that takes what can be a relatively easy adventure sport to the extreme level. It involves climbing a giant cliff face or stone wall, that potentially has several pitches. Big wall climbing usually requires plenty of experience, and it can be a challenge even for experienced climbers. However, for many rock climbers these types of climbs are the ultimate challenge. Find out more about big wall climbing, the most famous big wall climbs, and the best big walls for you to conquer, and set off on what could be the greatest adventure of your life.
At this point you might already be wondering Why? But aside from the thrill of the challenge, for many climbers it's the exhilaration of being hundreds if not thousands of feet up in the air with nothing but air below your feet, and a rock-face waiting to be climbed above you.
What is Big Wall Climbing
As the name suggests big wall climbing involves climbing a massive rock face. However, more than that, these climbs don't have the jagged rocks and boulders to grab onto, they resemble more a sheer flat rock-face. Big wall climbs often take more than one day to summit, with pitches in the wall used (if available) as a rest stop to camp the night. Usually – although not always – you climb with others so that equipment for rest stops (including food and water) can be hauled up the wall.
Climbing these sheer walls, where cracks and crevices are used by the climber to hold onto, is a challenge even for experienced climbers. This type of wall climbing essentially dates back to the 60s and 70s when equipment to tackle these types of climbs became more readily available.
While you can use ropes and other aids to do a big wall climb, you can add an even greater level of challenge by doing it without any climbing aids: using just your hands and feet. This type of extreme sport called free climbing or  solo climbing (if done without the help of other people as well) is extremely dangerous – particularly when combined with big wall climbing. However, free climbing reduces the need for gear, and if you combine it with speed climbing, it means that some big walls could be scaled in a matter of hours – eliminating the need to haul additional equipment for camping stops. These climbs that involve big walls – whether you do aid climbing or free climbing -are usually only done by the most elite set of experienced climbers.
There is no definitive standard for what makes a rock face a "big wall" for climbers, although some say it should be at least 800 feet. However, the two major additional challenges are that you will need to factor in hauling gear and special techniques for scaling such a high sheer rock face. For free climbers you negate the need for hauling gear yourself, although generally once you head up you won't very easily be able to climb back down; so the only way will be onward, upward. Finally, you need to have the technique to be able to set up your camping gear literally on the side of a wall.
Famous Big Wall Climbs
Gradings are available for mountaineering and big wall climbs that rate the technical difficulty, length and seriousness of a climb. One example is the Yosemite Decimal System, part of which is rating the climb with roman numerals, for example Grad I to VI with Grade VI reserved for the longest and most difficult climbs. Then to rate the technical difficulty of a climb a point system is used with anything 5.10+ (eg. 5.11, 5.12, 5.13 or 5.14) considered to be immensely difficult.
These are some of the most famous (and most challenging) big wall climbs in the world:
El Capitan's Dawn Wall in Yosemite National Park, US
Half Dome at Yosemite National Park, US
Trango Towers in the Karakoram Range, Pakistan
Bellavista in the Dolomites, Italy
Orbayu in the Naranjo de Bulnes, Spain
Tough Enough in the Tsaranoro Massif, Madagascar
Corazon de Ensueño in Getu, China
For more inspiration check out Alex Honnold who is best known for his free solo ascents of big walls like El Capitan's The Nose route, or watch documentaries like El Capitan and Meru.
How to Train for Big Wall Climbing
Big wall climbing is not for inexperienced or even intermediate climbers. This is a really challenging adventure sport: many would even say it's an extreme sport. So, have plenty of rock climbing experience to begin with, plus a stockpile of experience on longer multi-pitch routes where you've had to camp the night. You should also have experience on climbing lower grade climbs (eg those under Grade V and 5.9) Depending on the climb you do, you should also have experience of climbing at high altitudes, and potentially even be acclimatised to the higher altitude before you start your climb. As we mentioned earlier many big wall climbs have sections where you might need to free climb (e.g. without any climbing aids, just your hands and feet), so you should have free climbing experience in less challenging environs. Later on, you might specifically choose to free climb a big wall but probably best not on your firs ever big wall climb. Given you'll likely have a fair about of gear you should know exactly how to use all of your climbing gear, which of course you will from all of your previous climbing experience! Big walls require specific types of gear relating to big wall climbing so make sure you have everything and know how to use it, for example, you'll need different types of gear for the different kinds of cracks and crevices you encounter. Have a plan for packing to make sure you can access what you need when you need it.
Remember, you won't just be climbing yourself but coordinating gear haulage and perhaps working with other climbers, you'll definitely need a plan for the climb before you set off. Having self-rescue techniques and plans in place for what to do if something goes wrong is also a must. Many pro climbers say the most important mantra is "self reliance and self rescue" so have a plan on how you will get down if you suffer a bad injury or if the weather turns bad.