Adventure Travel in Eastern Europe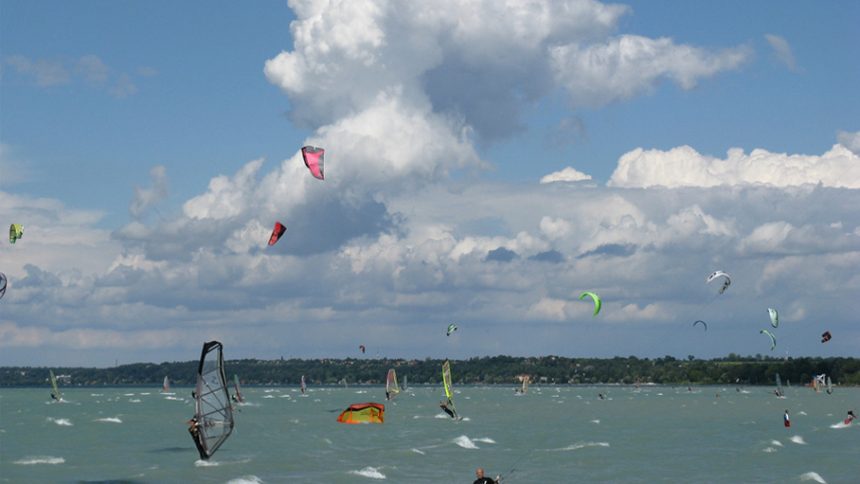 Get Wet and Try the Extreme Water Sports in Hungary
January 7, 2016
Extreme water sports in Hungary are offering special treats.  When you feel like you want to go deeper or faster all of your wishes can come true if you are in Hungary, and you do not even need to drink Red Bull to achieve maximum speed.
Hungary is a perfect place if you want to get some adrenaline in your veins. Everything is possible there in terms of extreme sports and adventure travel. Starting from sailing to windsurfing, water-skiing to wake-boarding snorkeling to caving you can find everything whatever and whenever you need. Extreme water sports in Hungary is highly recommended for those who were 'born to be a frog' in their second life.
Adventure travel in Hungary is a prospering field of tourism since the country is rich in water, so it no wonder that this small but nice country is famous for extreme water sports.
Sailing, swimming, windsurfing at Lake Balaton
Besides the adventure parks located in this region of the country, Lake Balaton is the most popular summer resort for Hungarians and for tourists as well.  Balaton is Europe's largest fresh water lake, called the Hungarian Sea. On the legendary 'golden shore' of Siófok, a famous surf beach can be found where you obviously can windsurf if the wind lets you to do it.
In case if you are a self-confident sailor, Blue Ribbon Regatta is for you which is one of the iconic programs takes place during Summer season on Lake Balaton. In this competition boats sail around the entire Balaton, which takes about 200 km long and this competition is the longest round-the-lake competition across the whole Europe.
For the fans of swimming, there is no better place in Hungary than Balaton to swim. Anybody who fit enough can take part and swim the 5.2 km long distance from the northern side Révfülöp to the south, Balatonboglár.
Water-skiing and Wake-boarding at Vonyarcvashegy
Vonyarcvashegy is located on the north shore of Balaton and one of the Hungarian places where you can use drag-cable water-skiing. On Lido Beach there is no need to have your own equipment owing to the modern facilities, skis are available for renting. Wake-boarding with its acrobatic elements also a possibility at Vonyarc but if you are expecting more hard-core levels regarding water sports, jet skis, or motorboats and private yachts are not allowed to use in an effort to protect the cleanliness of water.
Canoeing and Kayaking on River Danube and Lake Tisza
Canoeing and kayaking are much loved extreme water sports in Hungary. There are many exciting river tours on Danube and Tisza and you can choose which fits you best by determining the maximum distance you would like to take. Moreover, you can join to canoeing marathons as well and at the same time experiencing nomadic conditions like sleeping in your own tent and eat what you cook which is an ultimate way of living in the real 'wild life' for some days.
Snorkeling and Cave Diving in the Tata Lakes
There are many diving centers in Hungary taking you to the most amazing parts diving places. If you are hungry for diving and exploring water covered places, visiting Tata lakes is a must. This small town is 60 km far from Budapest to the west in Komárom-Esztergom county. Tata is famous for its new name, since 2010 it has become the "Hungarian capital of biodiversity". This place is one of the oldest of the Hungarian dive sites with crystal clear water, unique vegetation, variety of fishes providing a perfect atmosphere for divers. The temperature of the water is around 23-25 Celsius all year so ideal for winter diving too.
So get wet and immerse yourself into all of these extreme water sports in Hungary by experiencing the rich facilities of this jewelry-box of central Europe.