Adventure Travel Destinations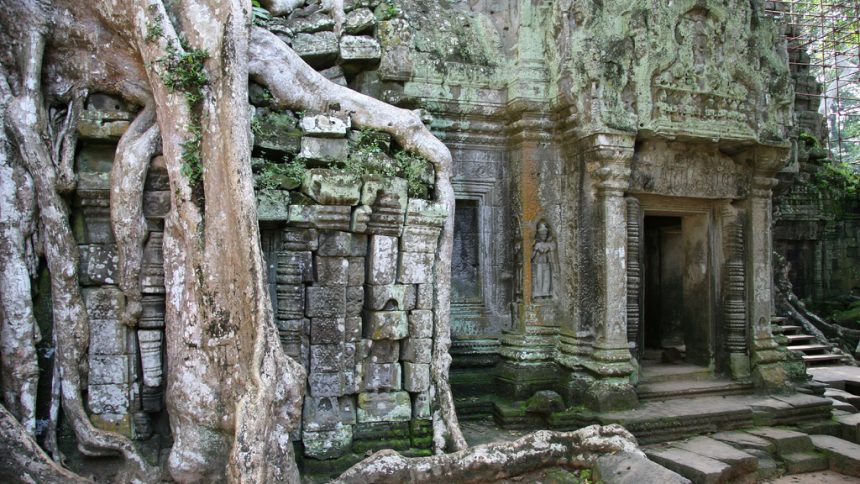 8 Movie Locations Around the World for Adventure Travelers
January 7, 2016
There's nothing weirder than walking around a location that looks strangely familiar as the backdrop from a famous movie. Spotting where Hollywood stars stood or where certain scenes were filmed is a a fun activity – and not just for movie-buffs. Some people love certain movies or series so much that they go on entire holidays focused on finding the various filming locations, but adventure travelers don't need to miss out. Here are some exotic travel destinations that also happen to be among the best movie locations around the world for adventure travelers. So forget Hollywood and hit the road!
"Gladiator" – Ouarzazate, Morocco
By land area the film studio just outside of Ouarzazate in Morocco is one of the largest in the world. The Atlas Film Studios are a hidden gem in the High Atlas Mountains of Morocco and films including Gladiator, Babel, Lawrence of Arabia, The Mummy, The Jewel of the Nile and portions of season 3 of The Game of Thrones have all been filmed there. While in Morocco adventure travelers should also head out on a camping and camel riding expedition in the Sahara desert, and go surfing on the west coast at water sports havens like Taghazout.
"Skyfall" – Varda Viaduct, Turkey
The James Bond movie Skyfall had a small section filmed at the incredible Varda Viaduct in Turkey. James Bond is amid an intense fight while on top of a train as it passes over this bridge. It's a wonder anyone survives! While we're on the topic of incredible James Bond location shots, in yet another adventure James Bond jumped off the Verzasca Dam in Switzerland; check out the scene from GoldenEye here.
"The Beach" – Koh Phi Phi, Thailand
Most adventure travelers who have been to Southeast Asia have read a copy of the The Beach or seen the Leonardo DiCaprio movie of the same name. Well the film was partially filmed at this beach (pictured above) on the party island of Koh Phi Phi, and it's a must-see destination for adventure travelers on the Southeast Asia backpacker circuit, as well as for movie lovers who want to recognise scenes from this iconic "hostel" movie. Head to Phi Phi's Maya Bay by long-tail boat and go swimming and sunbaking in paradise!
"Lara Croft: Tomb Raider" – Siem Reap, Cambodia
If you need a better reason to watch Lara Croft: Tomb Raider than Angelina Jolie, then it could be the scenes that depict the beautiful and enchanting Ta Prohm temple (pictured above) in the Angkor Wat temple complex in Seim Reap, Cambodia. The temples have largely been left in the condition in which they were found and as a result tree roots and other plants have grown over and between the ancient buildings. If anything this natural encroachment add to the atmosphere of this sacred site rather than detract from it. Check out Lara Croft (aka Angelina Jolie) exploring this majestic place, and then make sure you head there yourself!
"Indiana Jones" – Petra, Jordan
Indiana Jones and the Last Crusade had scenes filmed at what is undoubtedly one of the most stunning places on Earth. Jordan's Petra – and more specifically Petra's The Treasury is where some scenes were filmed, so if you visit Petra you'll be walking in the footsteps of Harrison Ford himself! Petra should most definitely be one of the places you should see before you die, and we're not the only ones who think so; it has previously been one of the New 7 Wonders of the World. Other films like Lawrence of Arabia and more recently The Martian were filmed in nearby Wadi Rum, which is an incredible desert and rock valley, so really both of these sites should be added to your to do list so head to Jordan soon!

"Lord of the Rings" Trilogy – New Zealand
To head to Middle-Earth you don't need to go much further than New Zealand, because pretty much the entire Lord of the Rings trilogy was filmed in this southern hemisphere country that just happens to be brimming with adventure for extreme sports enthusiasts. We've covered our top tips for adventure sports in Queenstown before, but some of the other filming locations include: Mount Sunday, Glenorchy and Mount Aspiring National Park among many others.
"Game of Thrones" – Dubrovnik, Croatia
Game of Thrones is of course a series not a film, but we couldn't help mentioning it. The simply stunning Croatian coastal city of Dubrovnik (I mean just look at those colors!!) is the set for some of scenes in Game of Thrones. More specifically the ancient port city is transformed into the locations of King's Landing, and less frequently scenes depicting Quart and Slaver's Bay. While in Dubrovnik don't miss walking around The City Walls of Dubrovnik from where you can peer over the terracotta rooftops of the entire old city, the Stradun which was used for the famous Walk of Penance in Season 5, Trsteno Arboretum which are the gardens used frequently in King's Landing for negotiations, and Pile Gate.  It's an absolute must-see city for adventure travellers, and you'll feel like you're in King's Landing just walking the winding streets of this historic spot.

"Star Wars" – Tunisia
And since everyone has been in Star Wars mania lately we had to include a Stars Wars reference. Hotel Sidi Driss (pictured above) is located in Matmata in Tunisia, Hotel Sidi Driss was used as the interior of the Lars Homestead and Uncle Owen and Aunt Beru's home. The outside of the Lars Homestead is also a set found in Tunisia. Some of the sets remain intact at Hotel Sidi Driss and it's sometimes referred to as the Star Wars Hotel, here it's even possible to dine in the same room as in Star Wars! Get a glimpse of this famous Star Wars set here.