Adventure Travel in Oceania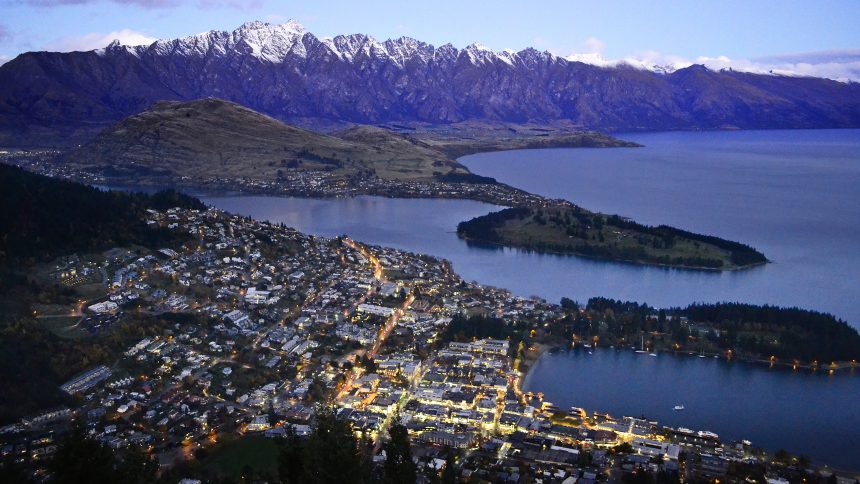 Top Tips for Adventure Sports in Queenstown
October 5, 2015
Queenstown is undoubtedly one of the adventure capitals of the world. So if you're an adrenaline junkie heading to the south island of New Zealand be prepared for a jam packed holiday.
Queenstown is buzzing all year round with adventure seekers coming in the warmer months for hiking, rock climbing and water sports; and in winter for skiing, snowboarding and ice climbing. And for the brave ones there's bungee jumping, paragliding and scenic flights most of the year. Queenstown itself is breathtakingly beautiful and the 'après adventure' culture is famous, with the town's posh bars and restaurants packed with people having a good time each night.
Here's our ultimate guide to adventure sports in Queenstown so grab this handy 'to do list' and go go go!
Water Sports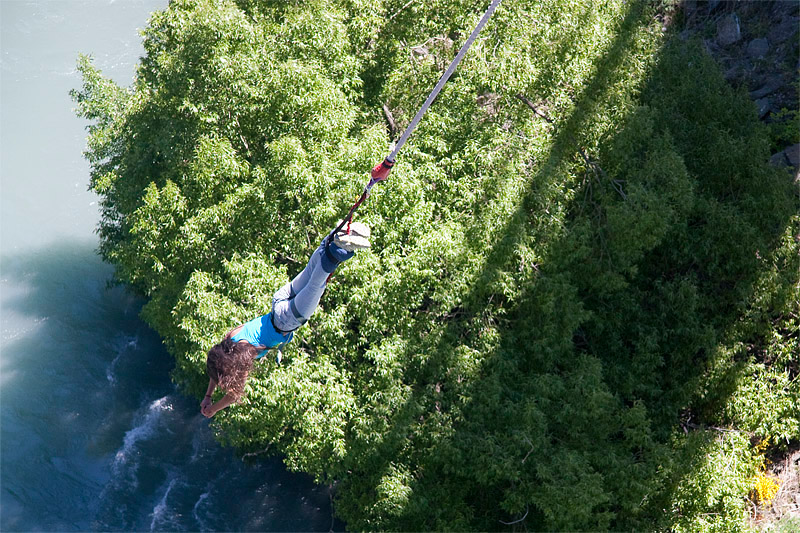 Photo By: Nicolas Leroy
Whether you want to stay at Lake Wakatipu and try something more sedate like stand up paddle boarding, kayaking or paddle boating; or you want action-packed white water rafting or white water sledging at spots like Shotover River, Queenstown is the place to be. And if you're a lover of Wills and Kate (aka the Duke and Duchess of Cambridge) you might want to try jet boating with the famous Shotover Jet – this is basically going through deep ravines in a speed boat! One other weird and wonderful thing to try in Queenstown is river surfing, which is pretty much boogie boarding or kind-of-surfing in the spots where you'd usually imagine going white water rafting. Sounds bizarre but don't worry, you get a helmet. Finally, there's bungee jumping…straight into water! YOLO.
Get High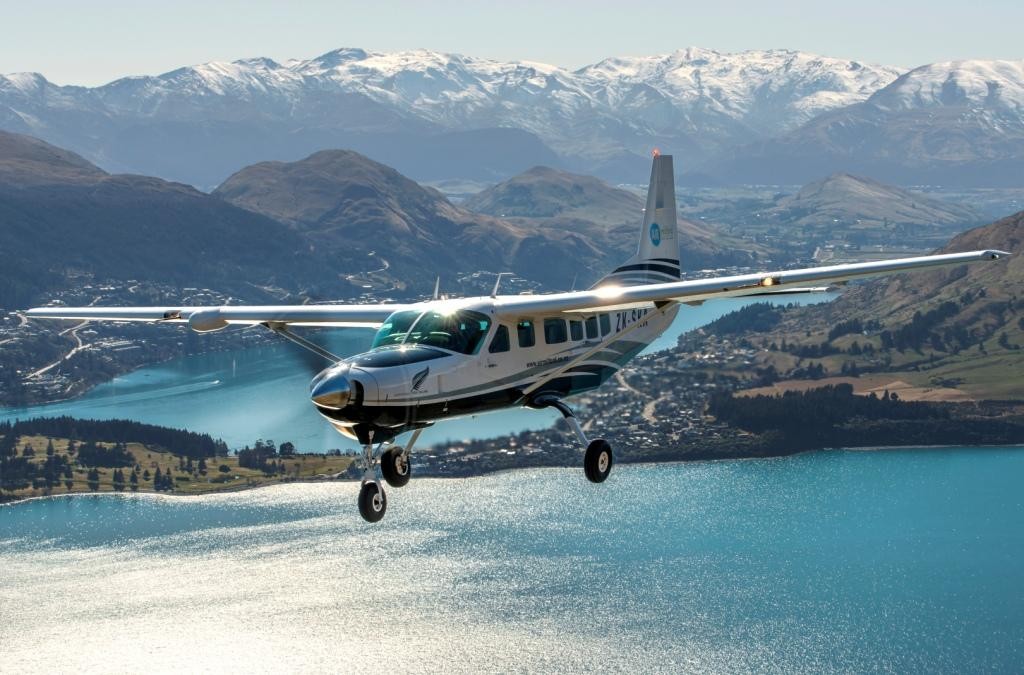 Photo By: Air Milford
Fancy seeing some of the world's most spectacular views over ice capped mountains, aqua blue lakes and lush green forests? Try a scenic helicopter ride, take a flying lesson, or if you have a tighter budget take a ride on the Queenstown Skyline Gondola. You have to experience Queenstown from above.
Jump!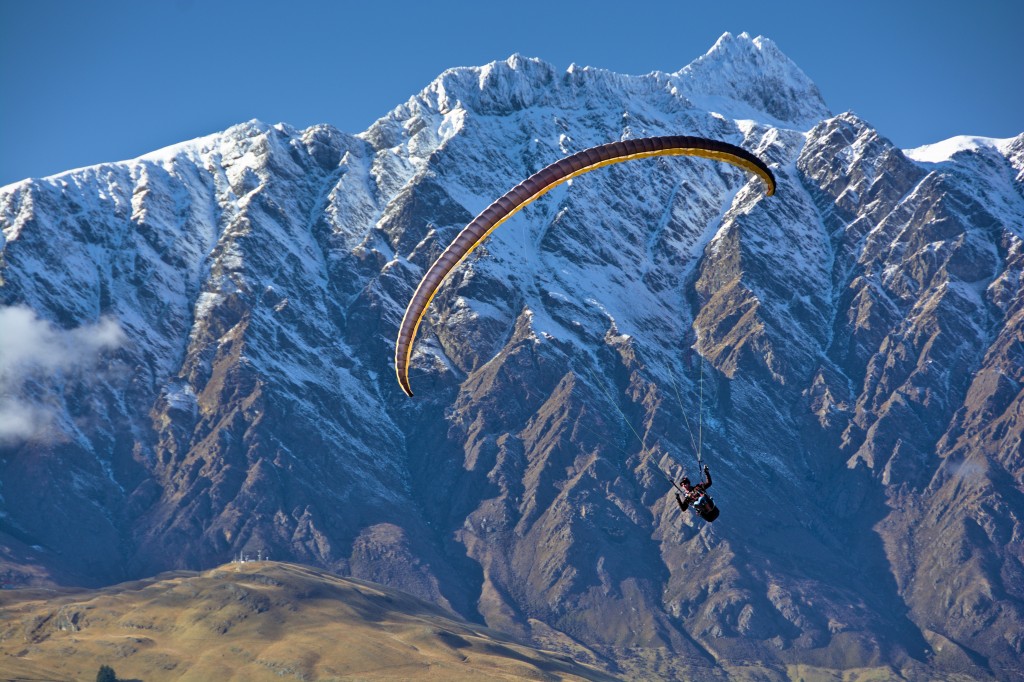 Photo By: Tomas Sobek
Some of Queenstown's most popular adventure sports involve jumping from great heights. While this is not for everyone, thousands of people flock to New Zealand for these hair-raising activities. If you're one of them, here are our top tips: the Shotover Canyon Swing aka the world's highest cliff jump, the Kawarau Bridge Bungee – where you can even do a tandem jump with a friend, tandem sky diving, or ziplining – where you get to ride through the trees like a monkey attached to a secure line. Then if you're ready for something more adventurous than all that try paragliding, hang gliding or parachuting from picturesque spots like Coronet Peak.
Climbing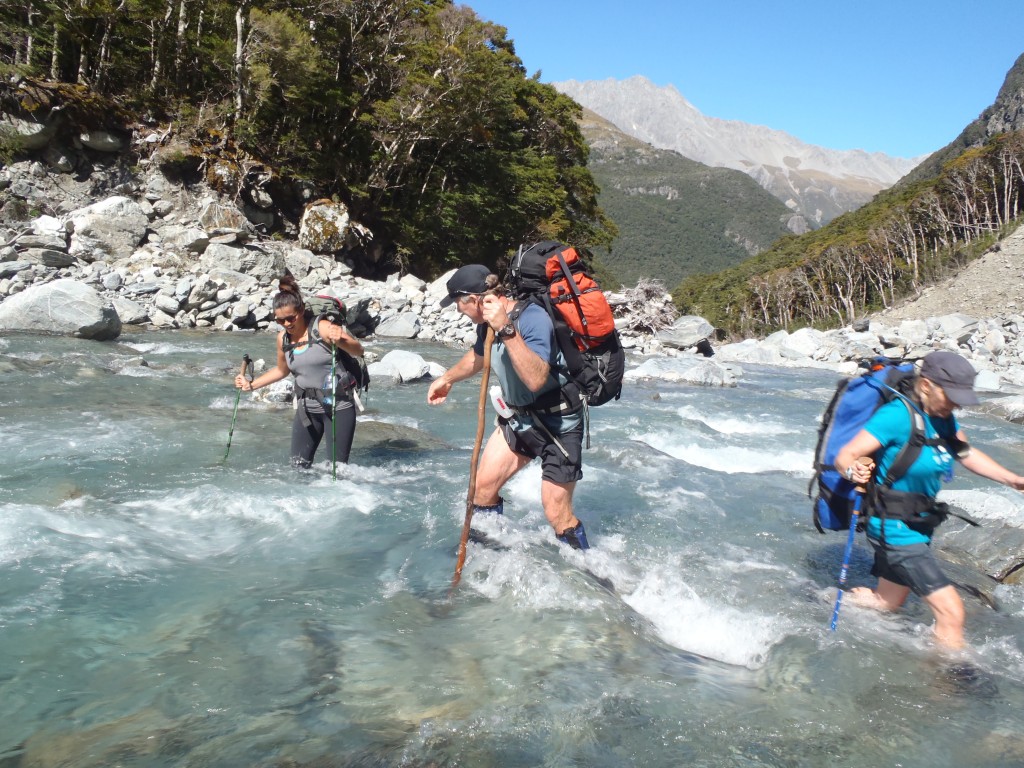 Photo By: QueenstownRafting
Given how many mountains and cliff faces there are in and around Queenstown, it's little wonder there are plenty of options for those that love nothing more than a vertical challenge. While canyoning could also be included as a water sport, we've listed it here for the pure grit you'll need to get through. Then there are challenging rock climbing courses both as part of tour groups and independently. There's an endless list of places to go hiking and camping in the area and, of course, you shouldn't let winter stand in your way. For the super adventurous there's also ice climbing and waterfall ice climbing. Don't forget your crampons!
Snow Sports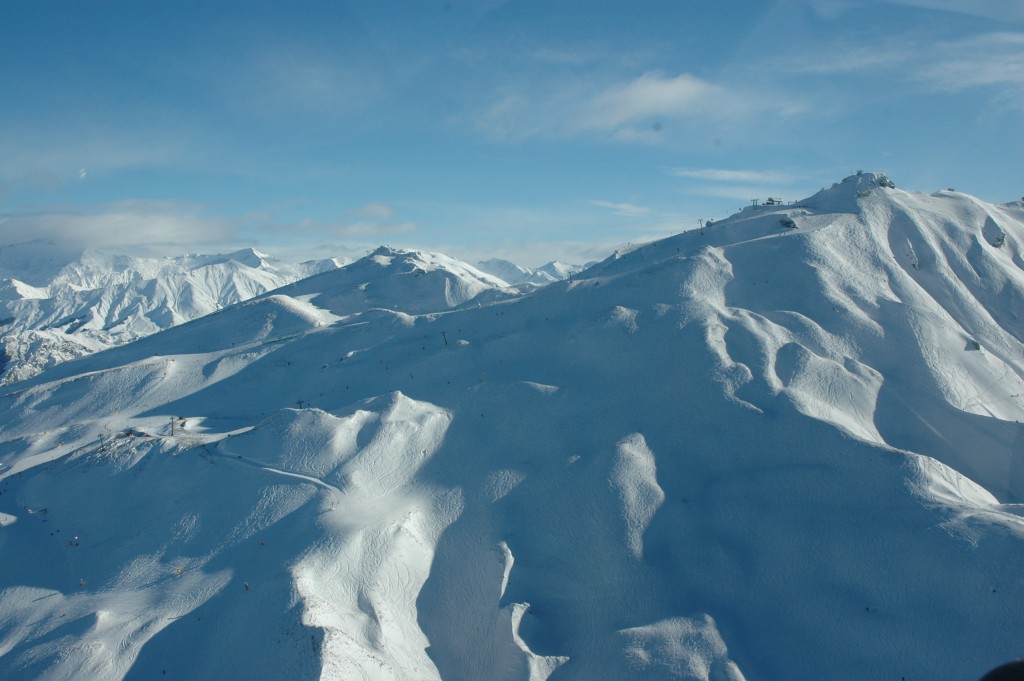 Photo By: Kiwi Discovery Queenstown
During the winter months Queenstown is a magnet for skiers and snowboarders. The main spots are Cardrona, Coronet, Remarkables and Treble Cone. They have a range of pistes with everything from green to black diamond runs. You can rent equipment in town, book private or group lessons and get season passes if you're planning on sticking around. There are also great transport options from town to the ski lifts so it's pretty stress-free. If you feel you need something to spice up your winter experience, why not try heli-skiing? Heli-skiing is off-trail skiing or snowboarding in areas that are accessed by helicopter – so you get to more remote and rugged mountains. Obviously, part of this adventure is that there are no trails (although your guide will give you plenty of tips), so there's huge tracts of remote areas just waiting to be explored by you.
Off-Road Action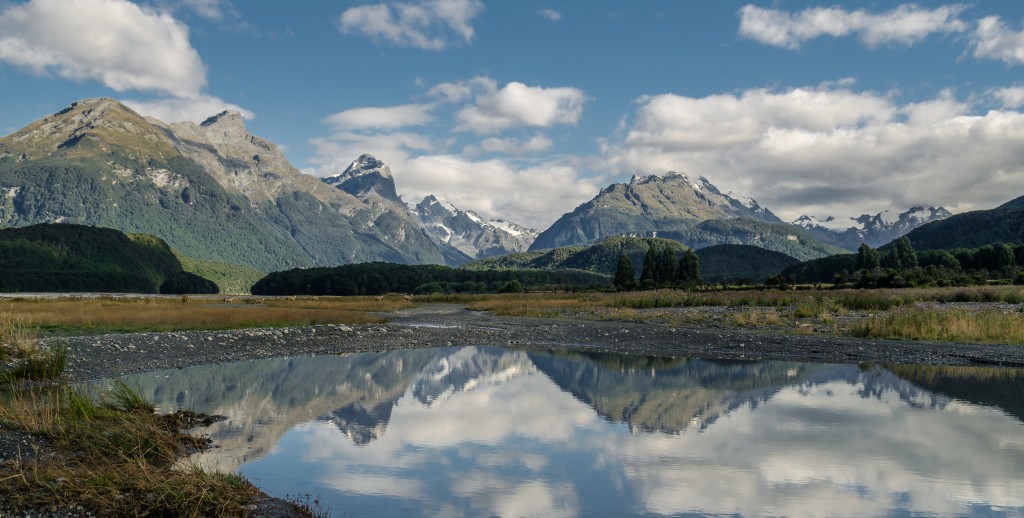 Photo By: Tom Hall
Finally, there's plenty of rugged terrain in and around Queenstown. So book a tour with a dirt bike, mountain bike, 4×4 or quad bike company and get amongst it. Remember that depending on what off-road tour you pick, you might get quite muddy… but that shouldn't be a problem, should it?