Extreme Sports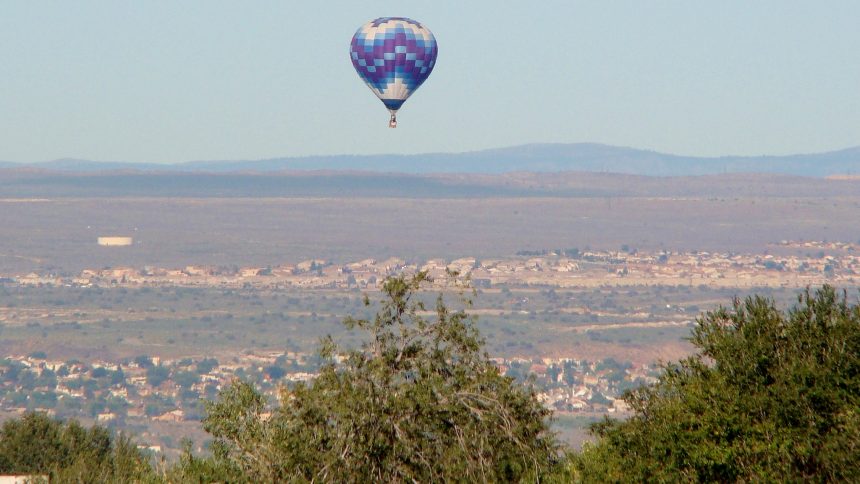 What Is Extreme Hot Air Ballooning?
February 16, 2016
There can be more to hot air ballooning than softly drifting along in a graceful balloon over a city or scenic site. While there are some amazing adventurous hot air ballooning sites in the world, there is a whole other category, which is extreme hot air ballooning. These extreme hot air balloon adventures involve expert navigators, who control the balloon over vast distances and long periods of time, find out more about this high-in-the-sky extreme sport.
What Is Extreme Hot Air Ballooning
Extreme hot air ballooning is much like its recreational counterpart, although it's a bit of a longer, higher, faster or lengthier journey. Another difference is that on some long distance or high altitude flights a capsule might hang below the balloon instead of a basket or gondola. Extreme hot air ballooning usually involves flying at an extremely high altitude, over an extreme length, or for an extremely long period of time… so it's definitely not your usual 90 minute leisure flight with a champagne breakfast afterwards.
World Record Extreme Hot Air Ballooning
One of the people to make extreme hot air ballooning famous is businessman Richard Branson. Together with co-pilot Per Lindstrand they flew in the largest balloon ever made called the Virgin Atlantic Flyer. The aim was to fly from the United States to Scotland, and required the balloon to head into the jet stream where the winds are something like 200 miles per hour, not the normal max for a balloon of 70 mph. While they made the bulk of the journey, they both ended up making emergency jumps into the Irish Sea. In 1991, Richard Branson was successful in being the first to cross the Pacific Ocean in a hot air balloon, despite many things going wrong on this trip (like losing fuel), the journey broke records of distance and duration. Branson, however, really wanted to be the first to circumnavigate the globe in a hot air balloon and in his failed attempts to do this he was even taken hostage briefly by an Algerian warlord and threatened with being shot down by the Chinese Air Force.
While Branson was the first to cross the Atlantic and Pacific Oceans in a balloon, in the end it was British balloonist Brian Jones and Swiss Bertrand Piccard were the first to circumnavigate the globe in a hot air balloon, the balloon was called Breitling Orbiter 3. See more about Richard Branson's hot air balloon adventures here.
In 2005 Vijaypat Singhania set the world altitude record for highest hot air balloon flight, reaching 21,027 meters in a flight that took off in India.
In 2015 Troy Bradley and Leonid Tiukhtyaev broke previous records for distance and duration, flying in a hot air balloon across the Pacific Ocean for six days, 16 hours and 37 minutes – a distance of 8465 kilometers. This daring ride – record breaking as it was – ended when the pair landed their hot air balloon in the ocean and were picked up by a nearby shrimp boat!
Where to Try Hot Air Ballooning
Extreme hot air ballooning like this requires plenty of experience piloting hot air balloons in more ordinary circumstances, it can help to have experience in sky diving, as well as landing the balloon in all kinds of challenging environments like mountains and the ocean. The high altitude flying requires experience with flying at this altitude in a capsule, including what it's like flying in the jet stream and what to do if something goes wrong. The first step, though, is to join the crew with a pilot and then if you enjoy it sign up for a balloon pilot training program. From there you can find out about various extreme ballooning options and maybe even break some records!
But remember there are other things you can try that make hot air ballooning more extreme. For example you could try tightrope walking between two hot air balloons (see the video below), skydiving out of a hot air balloon or go hot air balloon rope swinging.