Adventure Travel Applications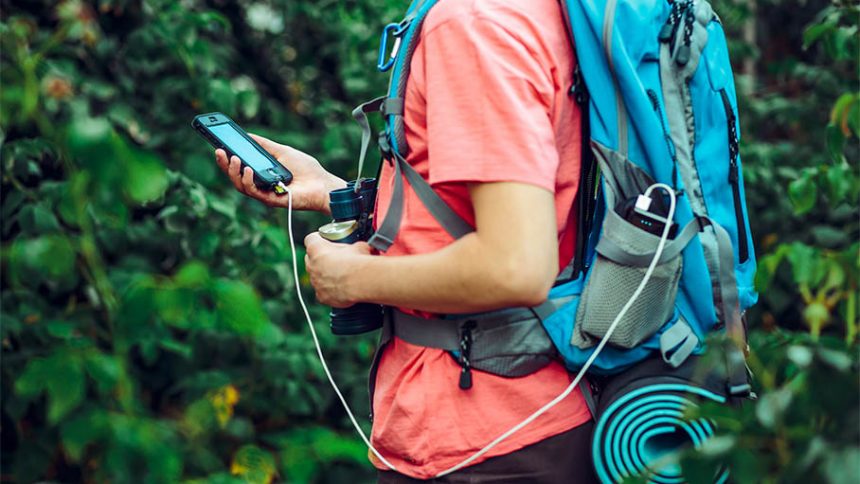 Best Hiking Apps 2016
March 23, 2016
The best hiking apps make your life much easier than you would think. Imagine your hiking tour without google maps and useful applications collected on your smartphone. You might lose your way in every second minute, and it would take days to plan even the simplest journey. Download some of these best hiking apps we brought you and enjoy your travels!
Best Hiking Apps – Off Road Navigation
What could be more helpful than a confident navigator in your hands? These great extreme sports applications won't let you down even in the farther corner of the globe.
BackCountry Navigator PRO GPS 
This app was made for Android system and costs only $10. It has a wide range of topographical maps for the US. It supports GPS navigation so you don't have to be worried about the missing cell service on the peak of the mountain. There are several number of free map sources built in the app, but additional maps available as in-app purchases. Even if you don't have a professional hiking GPS system, this app could make you feel you do. That feature makes it definitely one of the best hiking apps you need.
MotionX GPS 
This app knows exactly the same things as the previous one, with only difference: this was made for iOS system. The cost is insignificant, $1 and it is worth using it. GPS navigation without the need for call service, topographical maps and marine charts provide you a safe journey when you are away.
All Trails
This free app was made for both systems Android/iOS and has over 1.5 million users which is a guarantee of its' value. With the existing 50.000 trail guides throughout the US and Canada you can still add your own routes to enlarge this number. Mountain trails, bike trails or any other trail you want can be available with this app. What is more, if you have ambitions in cartography, by paying an annual $50 membership fee, you can edit the maps in partnership with National Geographic Maps.
MapMyHike GPS Hiking
This free application supported by both, Android/iOS is useful not only for hikers but for cyclists as well. Your completed route, burned calories, average speed and even more can be tracked with this application. If you like lively competitions with other mountaineers, all of your data can be shared with others as an inspiration.
Best Hiking Apps – Weather Apps
During your tour, there are many things you can't ignore; one of them is weather. We are offering you the best 2 weather apps in this relation.
Weather Pro
This app is available for iPhone, iPad and Android only for $2.99 and using it will make you feel like a proper meteorologist. It tells you everything about the weather, cloud formations, wind speed, chance of rain and the atmospheric pressure. By having this, we assure you won't get soaked in the heaviest rain.
The Snow Report
Available for free on iPhone and iPad and if you download it, you will know about every single snowflake which has fallen. It's a must when you go skiing. And we have good news for Android users, since the app called OnTheSnow has exactly the same features.
Best Hiking Apps – Life Saver Navigation Apps
Travel Safe
This life saving app for Android is available for free including all the important databases of emergency services. UK residents only can register for the Pro version by paying £0.99. The Pro version contains embassy details or one-touch access to police, ambulances and fire departments. iPhone users also can find the same app called Emergency Phone Numbers.
iCampsites
This app could be really useful if you are sitting in the dark forest without accommodation. If you have an iPhone, the app helps you only for $2.99 to find the closest facility to your current location. Reviews about more than 9000 campsites around UK and Europe with pictures and GPS coordinates, that is what iCampsites provides.
AlpineQuest GPS Hiking
This great tool is available on Android for $9.99, and helps you to find your way on the steepest peak of the mountain. With a built in GPS tracking software you can't go out of the map.
Peak Finder
If you point at the sky with your camera, the Peak Finder will identify every peak on the horizon. (Don't expect miracles on flat fields.) So if you have troubles with spotting Everest, this helps you to complete your challenge. Available for both, iPhone and Android users for the same prize, $3.99.
Packing Pro
If you are a panic-packer and you always leave the most important things at home, don't worry but use Packing Pro. You just set the period of your journey and the app suggests you the essentials for your trip. Available on iPhone and iPad for $2.99.
SAS Survival Guide
This app proves to be one of the most profitable since it can be a real life saver literary, with morse codes and first aid tests included. Made by a former Special Air Service (SAS) soldier who foght for the British Army. This guide, under the toughest circumstances, prepares you for everything. Therefore, you will find numerous military survival guides and if you think bigger, and want to make sure being safe, SAS Survival Guide will help you out from the most hopeless situations. Windows version is available for $4.
There were all the essential apps you need during your backpacking or hiking tour. Don't hesitate to use them and take the benefits of modern technology. It's much more fun than using an old map.