Extreme Mountain Adventures
5 Alternative and Unusual Winter Sports To Try in Europe
November 2, 2017
Skipping the beach this year in lieu of a winter adventure destination? There is no need to stick to skiing when there are so many thrilling and unusual winter sports and activities out there to choose from, just a little off the beaten track. If it's heart stopping and unforgettable winter travel adventures you're on the market for, Europe is full of winter adventure travel destinations where travel in extreme climates offers life changing experiences.
Photo by: Paxson Woelber
France
Photo by: Jerome Bon
The French Alps is one of the most popular destinations for skiing in the world, with its enormous resorts, spectacular alpine scenery and excellent apres-ski cuisine. However, if you are looking for something a little more extreme than simply some downhill skiing followed by snuggling up in a cosy chalet, there are plenty of unusual winter sports to choose from. Europe's highest summit, Mont Blanc is a crowning attraction for extreme mountaineering adventures, and one of the most dangerous in the world. Resting at Mont Blanc's foot is the Chamonix resort which consists of the Alpine glacier La Mer de Glace, and several areas known for off piste and advanced skiing and snowboarding.
Ice Diving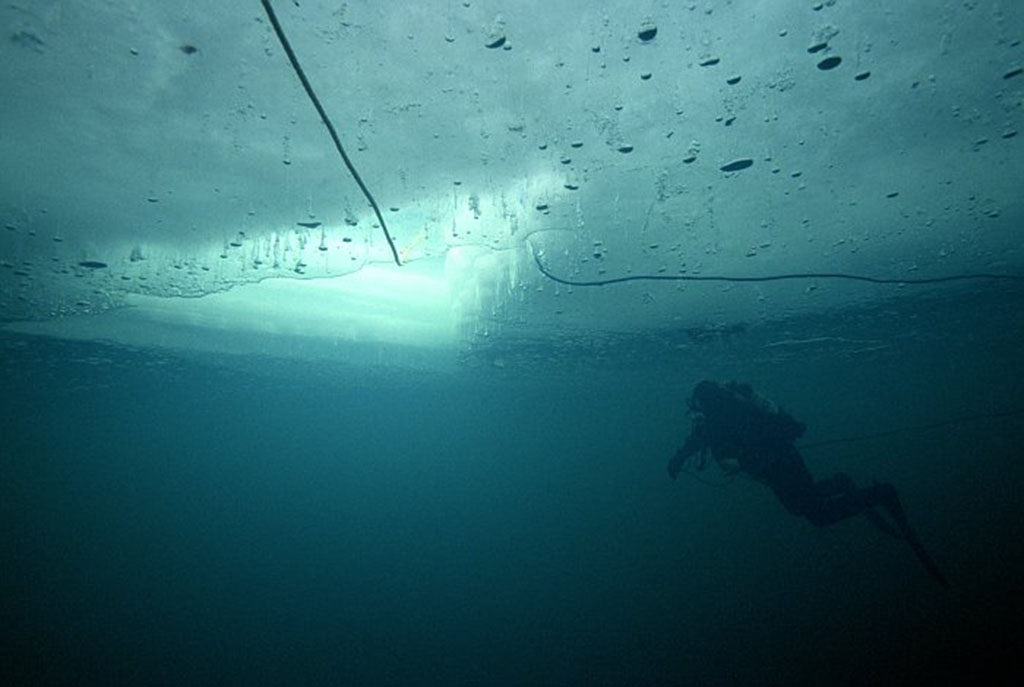 Photo by: Ttsalo
To really get the blood flowing, why not take a nice refreshing dip? Ice diving in Tignes provides a magical glimpse into another world as you plunge 1 to 2 metres (with all the necessary safety equipment) below the ice and spend twenty minutes exploring the silent beauty that lies beneath.
Mega Zip-Line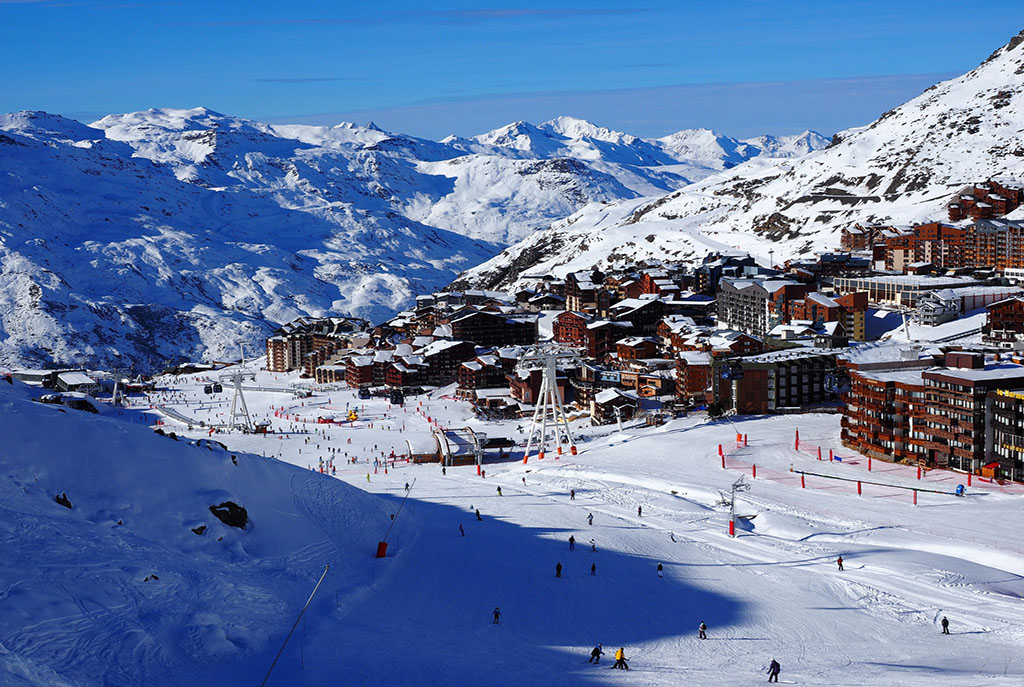 Photo by: Richard Allaway
On every thrill seeker's list should be Val Thorens, the highest ski resort in Europe, at 2300 m altitude and its mega zip line. Here you can soar through the sky like an eagle at 100 km per hour over a distance of 1300m, combining that considerable adrenaline buzz with the awe of the stunning views of the surrounding peaks. This is truly an experience you won't forget!
Italy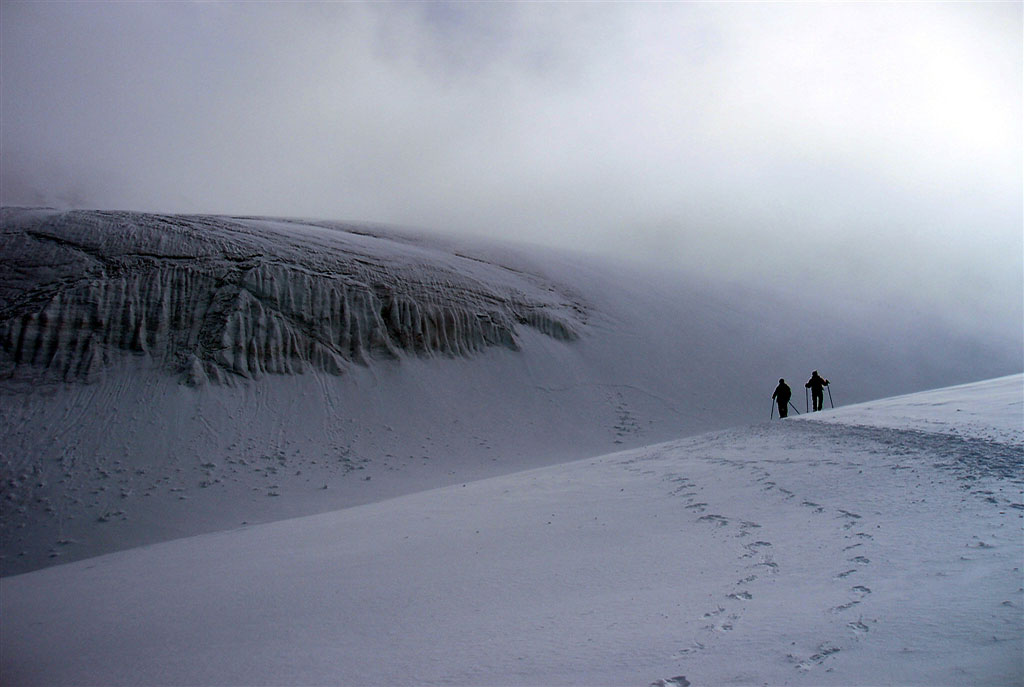 Photo by: Stefanos Nikologianis
Just over the border, Gran Paradiso National Park is located in the Graian Alps, between the Aosta Valley and Piedmont regions and boasts a huge territory of high mountains. Its incredible beauty in winter meant we couldn't leave it off this list.  The Dolomites mountain range is located on the Austrian border. It has guaranteed snow, is sunny 8 out of 10 days and is so pretty it was named a UNESCO world heritage site. Cortina d'Ampezzo is a town with a 1000 years old history in the heart of the Dolomitic Alps is where you can try your hand at a wide range of other activities for all levels of ability including skiing, freeride, Nordic ski and snowboarding.
Waterfall Climbing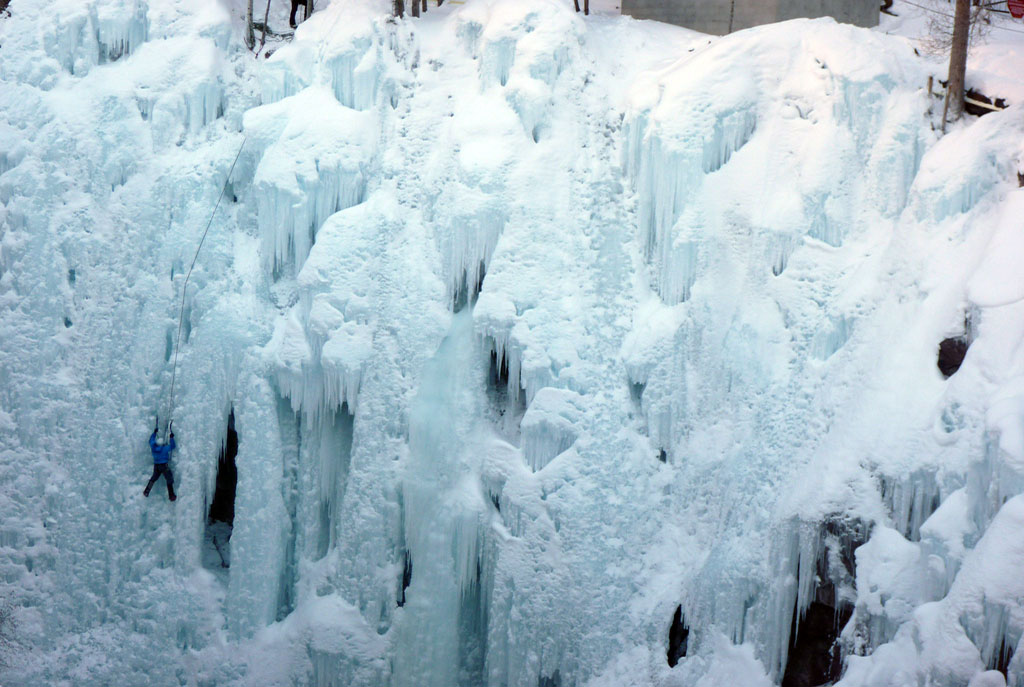 Photo by: Laurel F
Ice climbing, or waterfall climbing, is a really incredible sporting activity where you can literally climb beautiful crystalline frozen waterfalls. Ice climbing is considered one of the most extreme and dangerous unusual winter sports out there, presenting a physical and psychological challenge that is definitely not for the fainthearted.
Fat Biking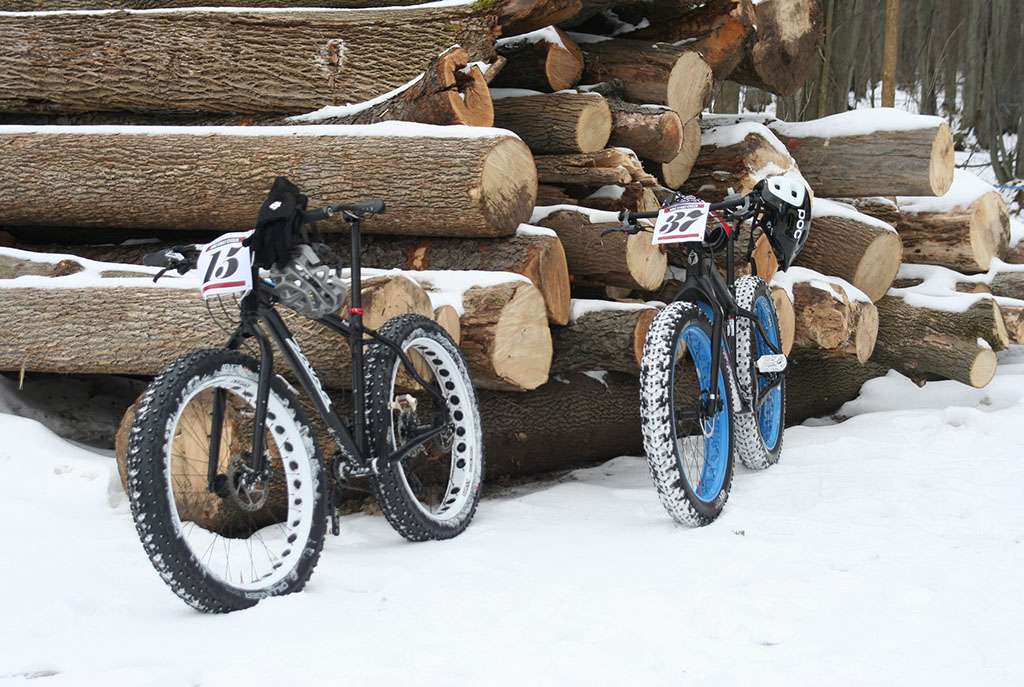 Photo by: Cole Robertson
This haven for ski freaks and snowboarders also offers a newer example of unusual winter sports which you may not have heard of. An American invention, fat bikes are an unusual new way to take in the scenery on a bike with tires 4 to 6 inches wide. Fat biking has become more popular in recent years with those who want to continue cycling in the winter season. With availability in many locations in Europe the informed traveler has no excuse not to try it at least once.
Greenland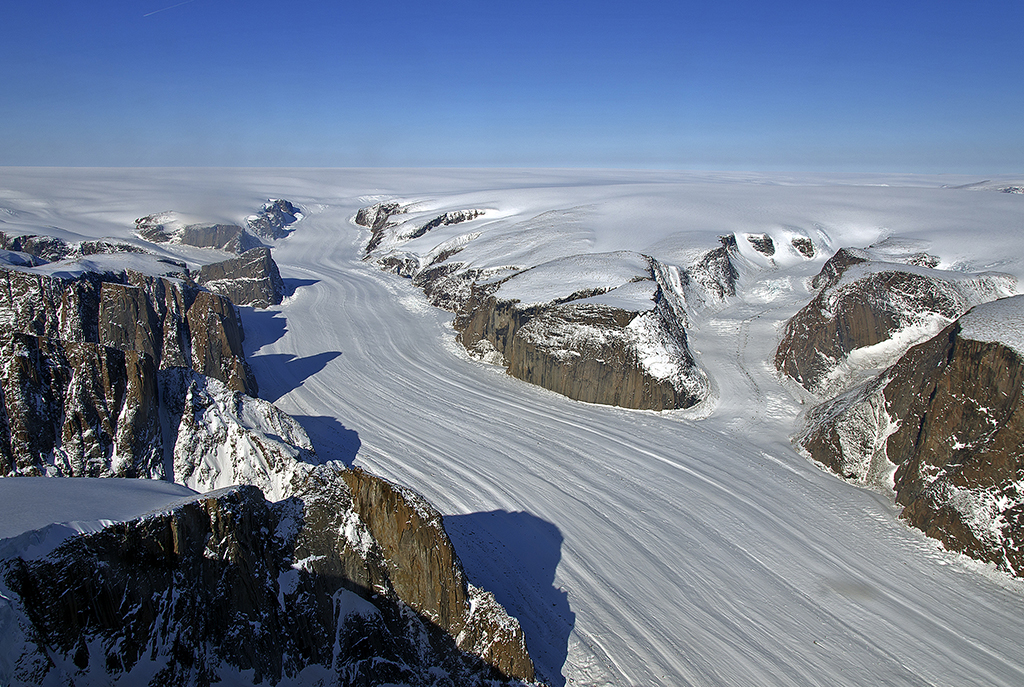 Photo by: NASA
Greenland is a really unique place which is sparsely populated and relatively untouched by tourism. The possibility of collapsing icebergs makes it one of the more dangerous destinations on our list, but the phenomenal views it rewards real adventurers brave enough to venture through its icy landscapes are unbeatable.  In most towns and cities in Greenland you can enjoy a range of activities including skiing, dog sledding, snowmobiling, mountain climbing, kayaking, fishing and diving. While wintertime in Greenland is known as the time to witness northern lights and is synonymous with dog sledding, spring which can actually be an excellent time to visit. The hours of sunlight are longer, it is still possible to view northern lights and there are considerably fewer visitors.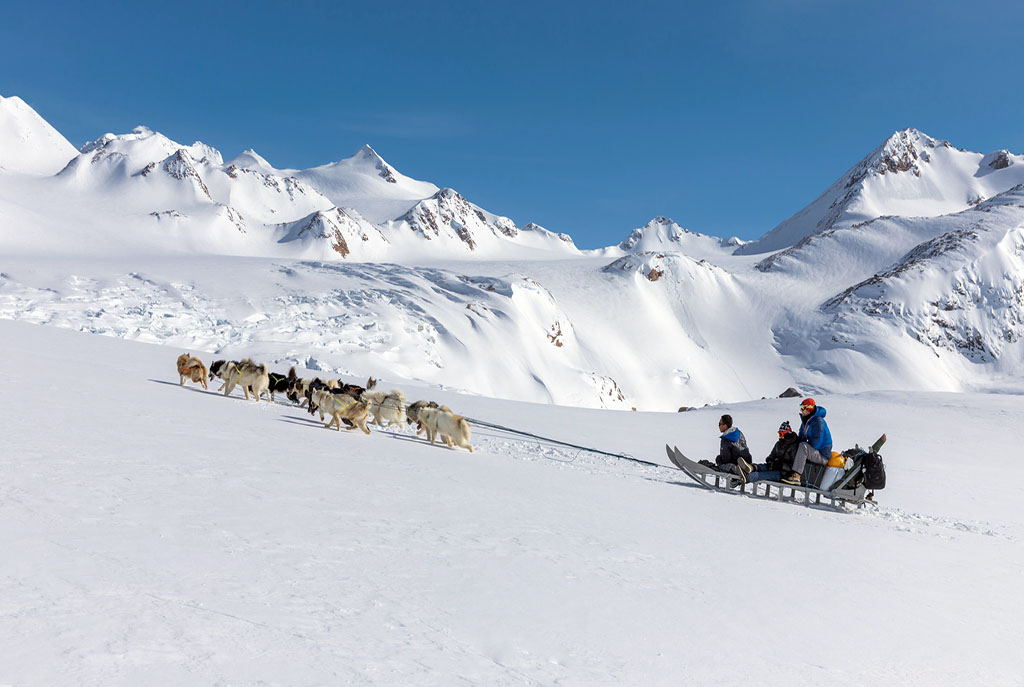 Photo by: Markus Trienke
Getting Up Close and Personal with Glaciers
Viewing an iceberg or glacier up close is a unique opportunity that everyone should experience before they die. In fact, Greenland is the only place in the world where you can drive to an ice sheet, also known as a continental glacier. You can also kayak the icy fjords between the glaciers and take in the pristine natural surroundings. If you're lucky you might even spot the rare arctic fox scampering in the snow. With global warming gradually taking hold it looks like the ice sheet in Greenland is slowly melting, so this is a must see for real adventurers- while it's still there!